Living in New York City as well as furniture disposal in NYC will require some adapting and getting used to. The first thing you will notice is that New Yorkers have acclimatized to small spaces. In other words, they have found their groove in downsizing by squeezing out the maximum potential from their room space with creative solutions.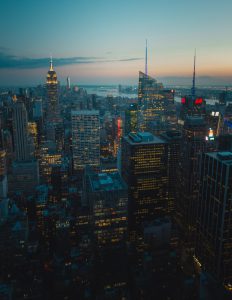 So while we understand that moving from a house to a small flat apartment has its benefits, it also has its disadvantages, especially if you plan on living in the Big Apple. The time has come to decide – what furniture are you going to dispose of? What stuff have you been accumulating over the years that is unnecessarily bulky and that you don't need? While you answer those questions in your mind, you might just come to the conclusion that something must be done about it.
The city that never sleeps
Seeing as to you reading this article, we can make one assumption about you. You've probably just moved to New York City. Not just that, but you probably moved to New York from a huge apartment or a home. And now you are left with huge furniture that you do not need and are looking for a way to dispose of it.
So, how do you do this? Well, as with anything in life – with proper planning and help. Doing this will make moving to New York a very stress-free process. However, to be completely honest, it doesn't really matter where you decide to move to, hiring professional movers is the way to go. They will spare you the headaches of deciding on what's important, and what's not. So your focus can be elsewhere – with the people who matter the most to you.
How to approach furniture disposal in NYC?
We probably don't need to tell you how time management is important in the whole moving process. Making a proper schedule and creating a budget that will keep you on top of all your events and tasks is paramount. After that is done it's time to start packing. We would like to underline that if you are on a tight budget you might want to consider researching the best affordable deals online. However, we can wholeheartedly recommend that you think about Hiring NYC professional packers: Packing/unpacking services. This way, you will kill two birds with one stone – so to speak. Not only will you get affordable movers, but you will also get top-notch quality for half the price.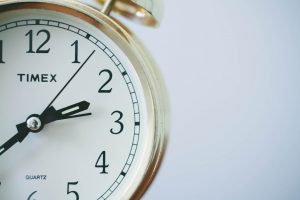 Packing only the bare essentials
So after you've done packing the bare essentials it's time to move on to the big objects such as furniture. However, this is when this whole packing process should make you rethink what items are truly important to you. And you should only pick those items which you cannot live without. Everything else you do not need, and you should dispose of either trough affordable storage NYC or other options. Which brings us to our main point…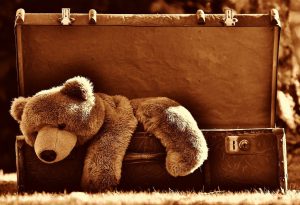 DIY furniture disposal in NYC
There are a few ways of going about furniture disposal in the Big Apple. One is to try to do it with the help of friends. Which encompasses a plethora of activities. From taking that furniture into pieces to unscrewing and unbolting the door and door frames. It's a lot of work. However, it doesn't mean it isn't fun. It can be a very rewarding experience.
Hiring professional movers
Although, there is a very cheap alternative. Getting a moving price from professional movers that can help you dispose of the furniture twice as fast. They can give you a customizable moving quote, that is dependent on your needs. However, we would like to underline that the cost of the moving price may change from state to state and city to city. It all depends on the disposal fees and gas prices. Also, if the moving company is good they will also clean up after themselves. So you won't have a headache from all the cleaning up you have to do.
Other methods of removing furniture
However, while all of what we mentioned above is true we must admit – it's quite pricey. So if you need some more affordable options, here's what we have for you.
Selling – you can try to sell your furniture if it's in good condition. A simple ad on eBay or another online market place can go a long way.
Donation – Some charities will take your furniture open handily. If they don't have a use for it, be sure that they will repurpose it in some fashion.
Handywork repurposing – You can also try to be a bit of a handyman, and try to repurpose your furniture for something else. Go wild here, who knows what you can come up with.
What's the best way for furniture disposal in NYC?
There are plenty of ways for furniture disposal in NYC. However, the most important thing to do before you start throwing your precious belongings away is to create a plan. Pack only the things you absolutely cannot live without. After that is done you will probably be left with a lot of stuff that can be disposed of. Now is the time to separate the things that matter to you and that you wish to keep, from the things that you don't. Move everything you don't need in one pile and decide what to do with them. The best option is to try to find a use for them. However, if they cannot be repurposed it's time to either sell them or donate them to a charity. You know what they say – one mans' trash is another mans' treasure.