Moving is a decision that affects every aspect of someone's life. Especially the financial one.  It can be quite an expensive venture, but the good news is that there are some ways to get back some of the money spent on relocation. By knowing these ways in advance, you can even lower your moving costs from the beginning. Simple things like knowing where to get free boxes for moving in NYC can make a lot of difference even if it doesn't seem that way. Even if your relocation is already over, this guide will show you how to return at least a part of your hard earned money which you spend on moving your home.
Organize, organize and do some more organizing
People do learn from their mistakes, but when moving is in question the smart is to learn on the wrong steps of others. That is exactly the key to save and then get back some of the money spent on relocation.
Regarding relocation the main and crucial thing is organization. Proper organization will save you a lot of time, nerves and also money. The first order of business will be to make a moving checklist. By listing all the moving tasks, big and small, the chances to overlook some detail which can cause you problems will be slim. Lowering the odds for mistakes will increase the success of your relocation.
Efficient unpacking – a way to get back some of the money spent on relocation
Relocation doesn't end when you and your things arrive at your new home. There is also the unpleasant task of unpacking your boxes and organizing your home. The sooner you start tackling the threatening boxes, the sooner you will get this dreadful choir from your shoulders. And maybe even return some of your money in the process.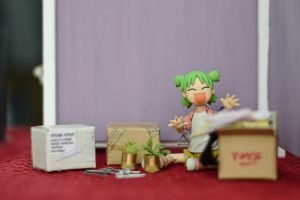 If you're wondering how that may be, the answer lays in the liability of the moving companies. When you hire one of the many moving companies Brooklyn has to offer for your relocation, you will have insurance on your things. Meaning that everything that gets broken or damaged during the relocation process will be compensated to you. The sooner you establish damages to your items, the sooner you can make a claim.
Sell the things you do not need
Decluttering is an important step in every relocation. Since the moving costs are calculated mainly on the weight of your total shipment, it makes sense that you will only bring the thing you actually need in a new home.
However, if you were packing in the hurry, you may haven't had the luxury of sorting your items. On the other hand, maybe you did, but you have miscalculated the size of your home. If that's the case, you can always rent a storage unit. Or simply go through your things one more time and get some money back by selling the ones you don't like anymore.
First, sort out your things
When you unpack your belongings take a long look at each item. It is unlikely that you will need a trash pile, so separate them into three categories:
Place in the new home pile – All the things that you wish to keep start placing around the house. It will be pointless to make a pile of such items. The best things are to place them where you invasion they will stay in your home straightly from the moving boxes.
Keep in the storage unit pile – Homes are small in New York, and having a storage unit is a necessity for many living in this city. That doesn't mean that your unit should be a place for hoarding items. Place in your unit only the things that you need, but doesn't use often. Like holiday decorations, festive dishware, winter and beach gear, etc.
Try to sell pile – This pile should contain the things that er in great condition, but you really don't need or like anymore. Selling them online is always a good idea, but organizing a garage sale is the easiest way to get back some of the money spent on relocation.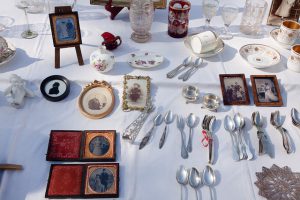 Get back some of the money spent on relocation by selling your packing supplies
After the relocation, you will end up with a lot of packing supplies. Since you don't need them anymore, you can re-sell them. Hundreds of Americans are moving each day all across the country, and many of them don't want to buy new packing supplies. Which is good news for you, since you have a lot of them cluttering your home as we speak.
Don't worry if you don't know anybody that is moving in the recent future. Just head out to your local movers. While reputable companies don't buy second-hand packing supplies, hanging around the place where people go when planning relocation is a great chance to find buyers.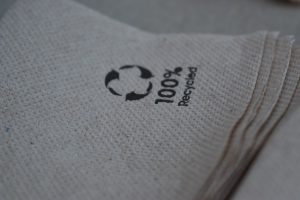 In order to get a better price, try to open your moving boxes with care and without ripping them. Resist the urge to burst the bubbles from the plastic wrappings. Even the rather cheap packing paper can become useful again. People always want to save some money, even if only a few cents are in stake.
To sum up
In conclusion, these may seem like an action which doesn't pay off much. However, when you're living in an expensive city like New York you will soon realize that every penny counts. While there aren't highly lucrative ways to get back some of the money spent on relocation, at least getting a small reimbursement is better than nothing.