Storage units are handy little inventions, there is no denying that fact. Reasons for getting storage facilities for your next relocation are numerous. One of those reasons can be that you have many possessions to relocate, and not enough space for all of those things in your new home. However, it is common knowledge that storage facilities can be expensive. But, you should not let this discourage you from getting one, as there are always ways to get a discount on your storage. Take a look!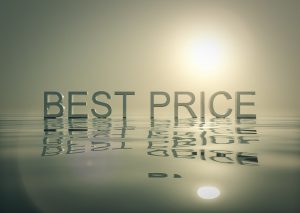 Get a discount on your storage by referring a friend!
One of the easiest ways to save a couple of bucks on your storage unit is to refer a friend. If someone who is coming with you referral decides to rent a storage unit, lucky you. You can save approximately 10 dollars in this case. Hey, 10 dollars is not a negligible amount. However, not all storage companies have this option, so you will have to check that first.
You can get a free month of storage!
Again, everything depends on the company you are dealing with. Hiring Big Apple Movers NYC will not be the same as hiring some other relocation professional. However, a lot of big names in the industry offer the chance of having a free first month of storage! We are sure you can imagine how much money you can save if you score this deal. Moreover, if they don`t have this option, they at least provide you with a chance to get a discount if you rent a unit online. Once again, the Internet turns out to be our best friend, an invention we could not live without.
Moreover, there is also one more way to get a free month of storage. In the case you have the financial means, you can pay 12 months in advance for your storage and, thus, get a month free. Sure, you will spend a big sum of money all at once, but it will pay off in the end. You do the math.
Some companies will give you a free truck rental!
What were you planning on using for the transportation of your items to the storage unit? Whatever it was, you might be able to come across a much better solution with some companies. Namely, some relocation professionals will offer a whole truck that you can rent for the day, and still not pay any additional fees. So, in other words, you get to use a truck for free. If you think about it carefully, you will realize that this is a big perk, as your car will not fit as many things a moving truck will. What a better way to save money in the Big Apple?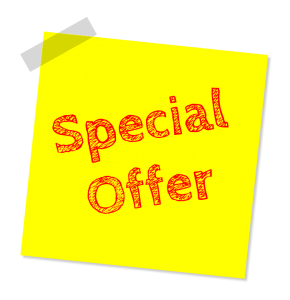 There is not a shortage of military discounts!
Military members can never be repaid enough for their contribution to the country. However, this is just one small attempt to give back some of the help they so unselfishly give to us. Moreover, because of their lifestyle which involves a lot of moving around, military families make up a big percentage of the people who rent a storage unit. Therefore, if you are a member of the military, make sure to show your I.D. the next time you are in need of storage. Some of the discounts you can get include:
If you are a military member, you can get a discount on your storage which can be up to 30 percent off on your unit.
Different companies give different gift certificates. These can include anything, from a free truck rental to smaller administration fees.
There is an option that protects you from any rent increases while you are deployed overseas. The last thing you need in such a situation is to think about your rent.
Clearly, if you belong to the military personnel, the odds are in your favor when looking for discounts on your storage. It is advisable to use all the help you can get.
Pay attention to your timing!
A lot can be achieved if you are in the right place at the right time! For example, companies may have a discount offer which is only valid for a short amount of time. If you see the offer at that moment, you will have a chance to seize a great opportunity. Moreover, if you are thinking about moving out of your storage unit, make sure to do it in the first 15 days of the month. If you do so, you will be able to get a refund for those days when you did not use your storage unit.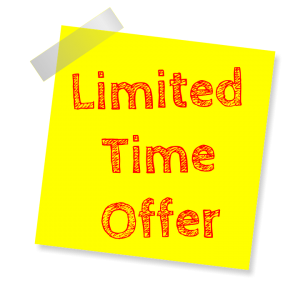 Pay attention to the size of your storage unit!
You should know that you can save a significant amount of money if only you are careful about the size of the unit you are about to rent. Sometimes, you don`t need anyone to give you a discount. You hold all the power and decide how much money you will pay monthly for this service. If you organize your storage unit the right way and learn how to maximize the space, you can get a much smaller unit than you initially planned to. And, a smaller unit means paying less money every month. Be wise!
The conclusion
The conclusion is a no-brainer. The first step to saving money should start with you picking the right size of a storage unit. Everything else is up to the company of your choosing. Luckily, there are many options, and many ways to get a discount on your storage. With some consideration and some effort on your part to pick the best relocation professionals and the offers they come with, you can save money on storage. Good luck!