When moving house, we usually end up with a lot of things in boxes in the middle of the room. We are often confused about how to decorate our room and we need the help of a professional. Don't worry, it is not something you should be afraid of. It is possible to find an affordable interior designer in NYC. With this guide, you will learn how to prepare for the job, how to find a designer and how to make this work as affordable as possible.
Prepare for the job
Before you even arrange a meeting with a designer, do your homework. Prepare all the information you might need, and don't show up empty-handed. Use a notebook where you will list all the details about your home. Write the measurements of the rooms, windows, number of carpets and curtains your new home needs, etc. List all the furniture you already have, that will save a lot of time as well.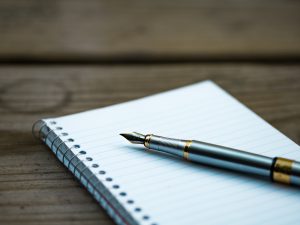 See what you like
Before you contact some interior designers, see what are the styles you might like. If you don't already know, search for inspiration on websites like Pinterest. You can also get some amazing DIY project ideas there as well. Doing this research will save you a lot of time when talking to your decorator. This will lower the costs as well, so be prepared for the meeting.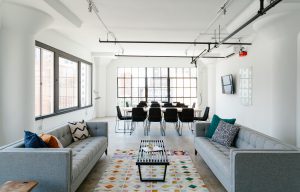 Set your budget
Knowing your financial limits is probably the most important step in the process. If you want to find an affordable interior designer in NYC, you need to know how much money you can spend on decorating. Moving is a complex process, and usually costs a lot. That's why you need to make a list of all the costs related to the moving -buying new furniture, hiring Big Apple Movers NYC, etc. In the end, you will know how much money you have left to spend on hiring an affordable interior designer in NYC. Also, be realistic about this.
When talking to the decorator, be real and honest about your budget and your expectations. This way the designer will know how to deal with the project and where to save and where to splurge. However, check if the designer himself is realistic as well – sometimes they offer a lot to impress you, and in the end, they cannot meet the expectations of the clients. We also advise the same with the moving, where you need to get an estimated price for NY move.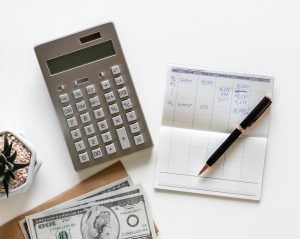 Check if somebody you know might help you
Even though we sometimes overlook this, somebody from your environment is an interior designer. Check with your friends, family members or co-workers if some of them, or somebody you know can do the job. Call them in the first place, because sometimes they can give you some additional discount and this way you can find an affordable interior designer in NYC.
Find a student or intern to be your affordable interior designer in NYC
Sometimes, students or interns offer good-quality services at low prices. Some of them will do it even for free since they need to get experience before starting 'the real job'. Usually, they are more than happy to show their talent and skills, so you can easily hire some of them. In this case, just be a bit more careful, and guide them through the process. Help them, and show them your ideas and expectations clearly and you should have any problems.
Have a look at your furniture store
Huge furniture store chains sometimes offer design ideas for free. They hire a designer to help the customers choose the best from the store. Don't underestimate the power of this service, because often it is free! Furthermore, you can find free cardboard boxes, to help you reduce the moving costs!
Ask for references and do the research
A good reference and suggestion are sometimes more valuable than you might think. Check with the people you know if somebody moved recently or redecorated their home. You can also check with your moving company or your real-estate agent. They can give you some both positive and negative references, so you can get a few names to choose from. Furthermore, do an online research and see what are other people's experiences and suggestions. After you have collected a couple of names (it is important to have a few choices) to a check on each one. Search their websites online (and check if you like their portfolios) and also people's reviews and comments. This way you will get a complete picture of your choices and be able to choose the best affordable interior designer in NYC.
Things to ask your designer
Finding an affordable interior designer in NYC means you need to plan every step of the process and know about all the financial details. When you choose a designer make sure to ask them about these details:
set the budget limit clearly and ask the designer not to go over it (except you allow it)
Ask them how they require the payments – the payment plan is important for both of you. So check in they require an hourly fee, or they set the prices according to the work done.
check when you have to pay – is it necessary to pay each month/week, or get a bill in the end?
see if there is something that is not included in the price – always double check if there are some additional costs after you get the quote.
can the designer use some of your old furniture? check if you don't need to buy everything new and use some of your old furniture.
check if there is a warranty – see if your renovator offers a warranty in case something breaks or doesn't work properly.
See what you can DIY
An affordable interior designer in NYC can do the rough work you and give you a more detailed plan of the redecoration. You can pay a little bit more for that plan, and then see if there are things you can do yourself. This way you will save a lot of money, and you can also ask your friends and family to help you out. Also, if you have some extra furniture that you can save and remodel later, check for the cheap storage solutions in NYC.