Are you excited about moving to New York City? Big Apple is probably the most interesting place for young students and entrepreneurs. Besides endless job opportunities, modern lifestyle and great places to enjoy, NYC offers a high quality of living and possibilities to fulfill your dreams. We don't want to disappoint you, but New York is the most expensive city in America even with cheap moving and storage NYC and not everyone can afford to live in it. Because of this, many people decide to find a roommate and share the rent. If you're interested to find a roommate in NYC, but you don't know how, relax, we did all the job for you. Read carefully and start searching!
Choose a friendly neighborhood to find a roommate in NYC
Don't compare living in New York with living in small cities. NYC is big and there are so many things you should consider before choosing a roommate. First, think about where would you like to live in NYC? Do you want a safe and friendly neighborhood or modern and urban one? What is important to you when it's about environment and apartment you are going to share with someone? You can do some online research and find most answers easily. For example, some people like living in Manhattan in a small apartment because they're in the city center. If you want to share bigger apartments you should start looking for a Brooklyn moving quote. Many musicians and artists choose Brooklyn because of its unique spirit. Another friendly neighborhood is Kensington. Kensington is close to Prospect Park where you can have a picnic with friends. There you can find bars, restaurants, coffee shops and bookstores.
Check your budget and save money with a roommate!
New York City is one of the most expensive cities in America when it comes to renting an apartment, housing prices and costs of living. This is why many people end up living with roommates to be able to reduce costs. If you find a roommate in NYC you will be able to save some money!  And here are some tips on finding a roommate in Ney York with some tips and warnings. According to a report made by SmartAsset, renters in NYC pay $2,915/month on average for a one-bedroom and $3,717/month for a two-bedroom apartment. Those who split the rent with a roommate can save $1,056/month. This means that you will be able to save $12,600 per year!
Walk your pet
If you want to find a roommate in NYC, think about his/ her profiles, personalities, and lifestyles. You need to find a roommate with similar interests like you. As a newcomer, there are places in NYC where you can meet people with the same interests. Central Park is one of the first must-see NYC spots for newcomers. But do make sure to learn tips for saving money in NYC. Think about getting a dog and walk it around Central Park. Dogs are the best way to meet new friends after moving. Besides, most parks in NYC offer free wifi, so you can use applications to see if you is someone with similar preferences like you. With applications, it is easy to see if you match someone. Maybe there is someone looking for a roommate just like you!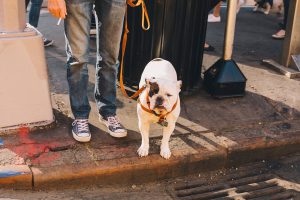 Use applications and social media to find a roommate in NYC
One of the easiest ways to find a roommate in NYC is using smartphone applications. Today, almost every single person in New York is using the Internet and social media, so searching online could be your best shot at finding a compatible roommate. Beside various websites for a meeting, there are user-friendly applications where you can create a profile. Write down basic info about yourself and your habits, preferences, and lifestyle. You can also choose a neighborhood where you want to find a roommate. After that, you can add the amount of rent which is affordable for you and details like sleeping habits, working hours and level of cleanliness. The more details you add, the best chances you have to find a roommate. If you need space to store your things until you find a roommate, check the risks of hiring cheap movers.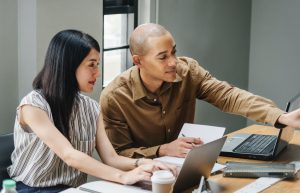 Find a roommate in NYC with Roomi
Let's move on to a little more specific stuff. If you're wondering which apps can help you to find a roommate in NYC, you're in the right place. The first application we are going to mention is – Roomi. Roomi is a friendly site where you can either look for a room to rent or for someone to move into your own apartment and share rent with you! But, unlike most other sites, this one requires $5 to complete an ID verification and $25 for a background check. Maybe this sounds pricey, but you are definitely going to sleep peacefully knowing that your roommate's background is good. And for a bit of fun learn what are best things to do in Brooklyn during summer.
How to use Roomi
Okay, we told you about what exactly is Roomie, but let's see how you can use it. Just like you, other people have their profiles on Roomi. You can click on an individual's page and see their information. You can check if they are been verified along with the person's name (and photo), their age, work history, personal activities, and other details that can help you find a roommate in NYC. Once you find a match or several matches, you can chat with those persons through the website. You can also find listings from "official partners" a euphemism for Roomi-approved brokers. That may bother you but that means you're dealing with a big number of opportunities.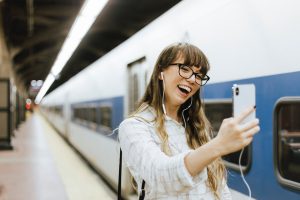 SpareRoom
Another great way to find a roommate in NYC is to use SpareRoom. Unlike Roomie, SpareRoom allows you to skip the formalities and search by zip code or area right from the home page. You can also use advanced search where you can mark that you allow/not smoking, pets, vegetarians or LGBT roommate. Using SpareRoom you can also screen out any for-fee apartments and agent listings. The SpareRoom admins are checking all posts to see if they are real or fraudulent. What's more cool about this? You have option "SpeedRoommating" where you can network over drinks and ideally find a good match—or just meet new friends. And guess what? There is more! Every month SpareRoom awards a different "Live Rent Free" contest winner a free month's rent and matches that amount in a charitable donation to Breaking Ground, an organization which fights homelessness in NYC.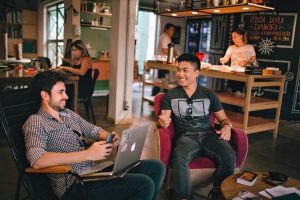 Roomie Match
We have mentioned Roomie before, but Roomie Match is a more exciting way to find a roommate in NYC. Roomie Match uses fun ways to ease your search. It uses tags like – "find a roommate without scams". There is a multiple-choice personality quiz with information about your clothing preferences, favorite television shows, comfort level with "potential promiscuity," and other. Outgoing and friendly people can meet someone new easily, but if you are shy Roomie Match should be your good option. It's also a great option if you don't want all your personal info to be displayed on the web, because matches are emailed directly to users. If you want to contact anyone yourself you'll need to upgrade to the $20 "Cheap Roommate Search" yearly subscription.
Metro Roommates
If you are not sure about finding a good job and you want to find a roommate in NYC for short-terms, use Metro Roommates. Metro Roommates allows you to find roommates and other short-term options. You can also search their database and check the specific details, profiles, and photos of potential roommates.