A relocation process is an important event in everybody's life. It is something you need to think through and plan carefully, however you are doing it. If you insist on doing it yourself, it is important to think about every small detail of the move, so you avoid mistakes and possible loss and damage. However, there is a safer option, that doesn't have to be necessarily more expensive. If you think about it, hiring professional movers means paying seemingly more, but you can avoid all the stress and risks. There is only one thing – you need to choose reliable and efficient movers. How to find them? We prepared a guide on how to evaluate a good local moving company and have a stress-free move.
Why choosing a local moving company is a good idea?
It is true that you can choose a company that is not from the city you live in. However, choosing a local mover is much safer. When a company is located in your own city, you can easily check on them and visit their offices. Sometimes, companies that are not based in your city, can limit you on doing everything online, which can be risky. That's why choosing a local company is much safer and easier to track and deal with.
How to evaluate a good local moving company? Be informed!
To asses what local mover best fit your needs, it is important to be informed about everything regarding the local moving companies. A good local moving company should be known in the city. That's why you need to ask around and get all the information about it.
Check the internet
First of all, do an online research and see what are the local movers in New York City and check their "internet image". This means to check their websites and see do they "look serious and professional". A good local moving company should offer a lot of information on their website. Adress of their offices and storage, phone numbers, working hours and other contact information should be clear and detailed. Furthermore, check the websites that give information on customers' reviews and see what you can read about the companies you chose. Social networks can also be very useful, too!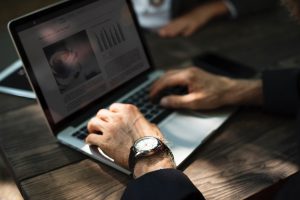 Check locally
Local moving companies are usually known to the local residents. That's why you should ask your neighbors, friends, and family about their recommendations. Some of them probably moved and can share their experience, both good or bad. All of the reviews and comments can be valuable when you want to evaluate a good local moving company.
Have a couple of options
The key to evaluating a good local moving company successfully is to have at least three options. It is very important not to choose and sign any contract in a hurry. Thinking it through and planning your move can save you a lot of nerves and money later on. That's why you should take your time and arrange in-home visits and get estimates from all of them. This gives you a chance to negotiate with the companies' representative, ask them all the necessary questions and maybe even get the lower price offer.
Ask them questions
When meeting with the company's representative, don't be shy. It is necessary to ask them everything you want to know, no matter how little or unimportant it may seem. To evaluate a good local moving company, ask them questions about the following:
insurance – be sure that your move is covered by the company's insurance. Ask the movers what are the situations the insurance covers, and is there some special parts of it you should be aware of. The insurance options and conditions can be different from company to company, and it may be the reason why you choose a particular one.
additional costs – check with the moving company if there are some additional fees. This may include transportation/fuel charges, special items moving, fees, etc.
License/registration number – a good local moving company will happily show you their licenses and the USDOT number, so be sure to ask them for these. If you forget to do it, you can easily check them on the FMCSA website.
precise estimate – even though you can use an online moving costs estimator, it is just a rough calculation. Ask the moving company to give you a written, precise estimate of your moving costs and read them carefully before you sign anything.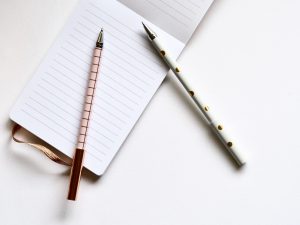 Be aware of …
If you want to evaluate a good local moving company, you need to think about the possible dangers and things that may affect your moving experience. The things you should be aware of are:
subcontractors – some moving companies have subcontractors, which may affect the quality of their service. Ask the company if this is the situation with them, too, and check the other companies that work with them.
high pre-payments – if a company requires you to give them a large deposit, it can be quite suspicious. Never accept to give large amounts of money in advance.
incomplete estimates – moving information is not the place for the incomplete details and blurry lines. If something is not written or explained well, be sure to ask your moving company about it.
too good/low offers – and offer that is too good to be true can be suspicious. After you informed about a couple of companies, you should know the average pricing. So if you come across an offer that is way too low (or way too high) – run away from it!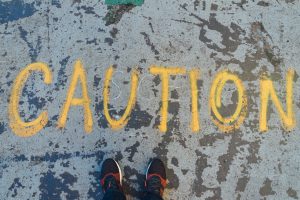 After you have read through all of these steps, you are prepared to find high-quality moving assistance in NY. You just need to be patient and start your research on time. If you follow our advice, you will be able to evaluate a good local moving company. Now is the time for you to start packing and looking for a new home!