New York City is the city that never sleeps. It is known for fast lifestyle, overcrowded streets with tourists and various fun. Wondering how to enjoy NYC as a senior? Take a look at our article and you will be surprised at how many interesting things and places you can enjoy in this beautiful city.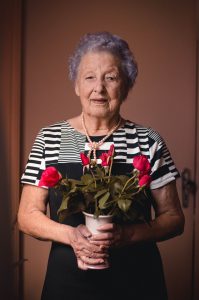 Take a stroll through Central Park

and enjoy outdoor activities
How to enjoy NYC as a senior better than strolling the beautiful Central Park? Central Park is a senior's favorite green place in New York.  After strolling, try relaxing gondola ride around the Lake and enjoy the view. Stroll around with refreshments and enjoy the fresh air. You can lay out a blanket on the grass and take a nap.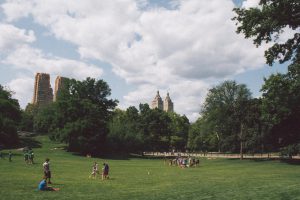 For those who like exciting things as a senior, consider moonlight ride through Central Park! Every first Friday of the month at 10 pm you can enjoy relaxing bike ride at night. You can enjoy many outdoor activities. You can visit Staten Island with Staten Island Ferry without costing a penny. This ride lasts for 25 minutes, (every day) and goes from Lower Manhattan to Staten Island and you can enjoy NYC skyline and views of the Statue of Liberty. 
Enjoy NYC as a senior
with l
ower transportation fares
Tourist and young people like taking bus tours as there are good prices anyone can afford. But you can enjoy NYC as a senior with extra discounts for city rides. Senior citizens (65 and older) only have to pay $1.35 per ride or $15.50 for a 7-day pass with the MTA. Which is great! But make sure you apply in time because you can't just take this card at a subway station machines. If you need some help, ask someone to download an application and submit it. Then wait two to four weeks for processing. When your card arrives enjoy your ride around New York! Interested in moving to New York, check Brooklyn moving quote.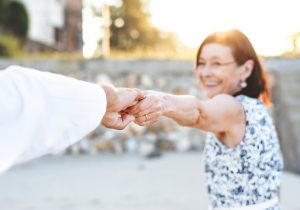 Take advantage of

s

enior discounts and v

isit museums
As a senior, you will often find discounts and low prices for enjoying museums. If you find yourself in New York takes some time to visit museums. The American Museum of National History is very popular among seniors. It has amazing exhibitions of different ages, seas, and oceans to cosmos. According to feedbacks and reviews, seniors love this place because of excellent amenities, engaging content and its quiet escape from the commotion outside.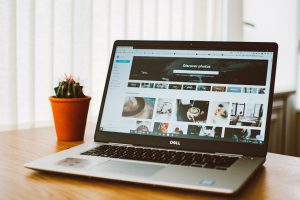 Seniors can enjoy the National Museum of the American Indian, Bowling Green, Manhattan, with always free admission, open from 10 am to 5 pm daily. If you are interested in more museums, consider visiting The Brooklyn Museum. It's the city's third-largest museum with over 1.5 million pieces of art. It's free on the first Saturday of the month from 5 to 11 pm with a 5-7 pm happy hour. Moving with your senior family to New York? Check professional moving services and moving and storage NYC to ease your relocation. 
Experience Botanical Gardens
Enjoy NYC as a senior spending quality and relaxing time experiencing Botanical Gardens. The Brooklyn Botanic Garden offers free admission on Tuesdays and two hours on Saturday, and it's free on Friday between 8 am and noon and weekdays in winter. And if by chance you find yourself in NYC during the 4th of July, don't miss this 4th of July events in NYC. You can smell amazing flowers, and learn more about gardening. The Bronx Botanical Gardens displays flora from around the world and it's a great place for seniors thanks to abundant rest areas, a transportation trolley, a dining area and discounts on tickets for senior. 
Enjoy free things
New York offers various free events and things for seniors! You can enjoy excellent New York attractions and places for free or at a very low price. And on the plus side seniors often get discounts too. If you want to enjoy NYC as a senior and save some money, we'll show you what free things you can do.  
Do you like the aquarium and water world? New York Aquarium, located on Coney Island, Brooklyn, is a great place and the oldest continually operating aquarium in the United States. This aquarium offers pay-what-you-wish on Wednesdays from 3 pm to closing hour. Don't miss the chance to visit this beautiful attraction. Also as a senior, you need to know about commuting in NYC with tips and tricks.

Walking around with an empty stomach? No way. If you find yourself near 28 Cliff Street, Financial District, Manhattan, check Ryan Maguire's Restaurant. This is a classic Irish pub that offers a free buffet from Monday to Friday, 5-7 pm. 
Enjoy NYC as a senior with more free things
If you want to enjoy NYC as a senior, don't take long and exhausting walking tours. You can visit one of the oldest continuously used City Halls in the U.S. with a public tour organized by the city's Design Commission. And the great thing is – no reservation is required for tours occurring on Wednesday. 
Walking around New York and visiting all landmarks can be exhausting for seniors. Let's take a break! The city's free public pools offer free various programs for seniors. You just need a swimsuit to enjoy. And if you are interested in spending the day in New York swimming and relaxing. Moreover, pool hours are from 11 am to 7 pm during the summer only.  
Scientists say that laughing extends our life. If you like comedy, Every Wednesday, at Lucky Jack's, 129 Orchard Street, Lower East Side, Manhattan, you can enjoy free comedy shows at 9 pm with no drink minimum required.