Are you moving from suburbs to the "concrete jungle" better known as the Big Apple? Congratulations are in order! However, along with the congratulations, you should also receive some warnings. Or, better yet, tips on how to downsize into your NYC apartment. And generally – how to handle New York life. Especially if you are coming from a lot smaller place. If you are used to having a backyard at your home and crossing a street without the fear for your life, you are in for some surprises in NYC! We assume you didn't decide to move on a whim, without any researching. You have researched basic stuff like how much do movers cost in NYC, that's for sure. But we will help you with some not so obvious stuff and give you advice on how to handle the difference in the size and possibilities of your living space.
Is it even possible to downsize into your NYC apartment?
Of course, it is. And not only possible but often even necessary, if you are planning to relocate. Especially if your final destination is NYC. If you learn how to downsize into your NYC apartment than you will be capable to do it anywhere, any time. No matter if you are moving locally or across the country. It may seem impossible to you at first, but trust us – nothing is impossible.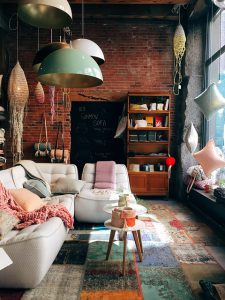 All you need are some good tips and tricks, your good will and time to plan and organize everything properly. Oh, and let's not forget the motivation. You do want to live in NYC, right? Then you will have no problem making even the toughest decisions.
Why is downsizing into a smaller home actually a great thing?
People tend to connect downsizing with something negative because it sounds like you are losing something. However, that doesn't always have to be the case. It's not like you are few steps away from becoming a homeless person. On the contrary. Especially if you are moving across the state to live in New York. If you find yourself in the situation where you have to downsize into your NYC apartment, that can be a great thing for you.
Firstly, less room for cleaning is always great! What used to take you a half of day to vacuum, wipe off and scrub, now it can last only a couple of hours. And not to mention smaller utility bills. Who doesn't like paying less money, right? Also, when you have a challenge like this is in front of you, you will see how creative you actually are.
Tips for your successful project of downsizing into NYC home
There are some logical steps to take when you plan and organize a relocation. You must follow some order of things if you want to avoid complications. You must have some idea about what you are doing. So, before you call your chosen moving company, here is what you should consider:
downsizing the number of your belongings,
multi-purpose furniture is a life-saver,
use all the space you have,
always have the alternative.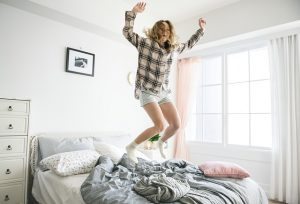 Once you apply these tips to your specific case, you will see how easy it will be to downsize into your NYC apartment.
Downsizing the number of your belongings
This is a golden rule for any kind of relocation. The less stuff you own, the easier everything will be. Starting with packing to unpacking and finding a place for everything in your new home. And not to mention that the relocation itself will be cheaper. Just ask your movers, and they will confirm. Therefore, purge, purge, purge!
Decide what you can sell online or maybe a yard sale. Why not make some money off your old and rarely used items? But, if you really want to feel good, consider giving your old, but good, belongings to charities. Clothes, furniture, electronic equipment… and all other stuff can make someone else very happy. Especially if they can't afford them. And all the broken and unusable items should be thrown away.
Multi-purpose furniture is a life-saver
When you have to downsize into your NYC apartment, you must be practical. Sure, you could have in your old house separate coffee table from a cabinet with drawers. It looked nice, we are sure. But when you lack space, you need to say goodbye to some things. There is just no need, nor space, for that matter, to hold on to everything.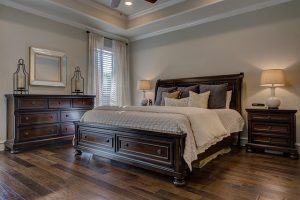 That is why you can be practical with multi-purpose furniture. Coffee table with drawers, for example. Also, think about getting a king size bed with drawers for sheets. Or built-in shelves for books. There are many options, so take your pick.
Use all the space you have
We encourage you to think outside the box. Doors don't have to use only for separating rooms and making you safe. You can also use them to store many belongings on them. Whether you decide to go with mini-shelves or hangers, it is your choice. Just remember to use them. Avoid the front side of the doors, of course. But the other side of your bathroom doors, children's room doors, and kitchen pantry doors are perfect to stack things up on them.
Always have the alternative when you need to downsize into your NYC apartment
No matter how careful and capable of thinking outside the box you are, sometimes you just need a plan B. There will be a time when you will no longer have options to use for storing things in your NYC apartment. And that is when you should use the alternative. Luckily for you, there are some great and cheap storage NYC solutions you could use. Make your inventory and decide what you can store somewhere maybe a bit far from your place, but safe for sure. That way you will be practical and smart, and you will not have to get rid of all the nice stuff when you downsize into your NYC apartment.