Moving is a lengthy process, and packing takes a huge part of it. Sometimes, packing may take up to four or six weeks, depending on how big your house is! And that is perfectly fine, as long as you do a thorough job. One important aspect of packing is decluttering your house first. Decluttering helps you understand what you will be taking with you and what is destined to be thrown away. There are many ways to do this, but the best one would be is the one which is carefully planned. In this article, we describe things to take into account on your journey to declutter home before you NYC move.
Declutter Home by creating a Sorting System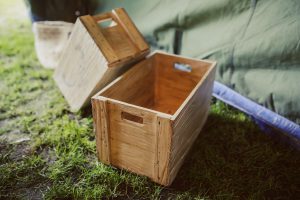 The first step in decluttering your home is to create a sorting system. Find a couple of bins or some free cardboard boxes and mark them with different categories. You will need a bin for the things you are keeping, one for throwing things away and the final one for taking things into the storage. Make these bins available as you go from one room to the next, and be ruthless. Everything that's out of its place – put into one of the bins. Be careful and thoughtful – and be honest. If you don't really need something, don't be scared to throw it out! Having fewer things means spending less money on moving them to your new NYC home.
Clean the beans after finishing each room. The things you decide to keep you should return to the proper place or pack if the moving day is drawing close. You need to decide what you will do with the things in the second bin. You can either recycle your items, sell them for extra money or donate them to a charity organization. The things in the final bin can go into your NYC storage until you figure out what you will do with them.
How to Declutter your Bathroom
Bathrooms are often the hardest rooms in the house to declutter. You might have all sorts of things in the drawers and medicine cabinets, as well as random items you brought in over time. Some people have books and cups in their bathrooms too! So how do you declutter all that mess?
Start with the medicine cabinet, and then after you're done, move to the drawers. When decluttering, take everything out. Don't leave things in there, even if that is their proper place. Once you have all the clutter out, you can decide what you will keep or not. Throw away all expired medicine as well as the makeup and skin products you don't use anymore. After you're done with the cabinets and drawers, move to the other areas of the bathroom. Don't forget to check under the sink and the tub!
How to Declutter Bedrooms
Decluttering bedroom is quite similar to decluttering bathroom – only in reverse! You want to start with the tops of your nightstands, wardrobes, and dressers. Place everything into bins – don't put them back into their places. Same goes for everything on the floor or the bed. After you're done with that, take everything out of your drawers. Again, decide what stays and what goes, and place them in their bins.
Clothing may be the hardest part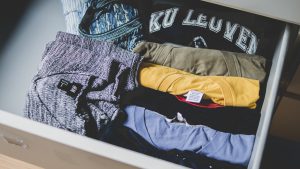 For some people, decluttering their wardrobes is the hardest thing in the world. It is because they just do not want to say goodbye to some of their clothing items. This is why there are many creative ways to declutter your wardrobe. One of the best is to divide your clothes by type – shoes, boots, denim, cotton, shirts, dresses etc. Sort them however you want. That way it's easier to throw away an item when you compare it to others of the same sort. For example, you might love a pair of jeans, but you can realize how worn out it is only after seeing it next to other jeans you own.
If you have more time, you can try the Oprah Winfrey Closet Decluttering Method. Simply place the hangers in your dresses in the opposite direction. After you wear an item, place the hanger in the correct direction. After some time (she suggests six months, however, sometimes you don't have that much time), you will see which clothes you like wearing and which you seldom do. Take these into consideration for throwing out when decluttering.
Declutter home challenge – the kitchen
The kitchen may be one of the most challenging rooms in your house – just because we all keep so many things in it. What's really hard here is deciding how you will go about decluttering. You can do it by the type of your stuff (like glassware, plates, cutting boards) or area by area. Whichever way you go about it, be sure to empty all the drawers and divide them into bins.
Another challenge – the living room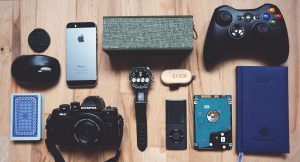 The living room is the hardest to keep decluttered on daily bases. We spend most of the time there and living rooms themselves don't have much storage. Here, you want to start with your bookshelves and TV consoles. After those, move to the smaller areas like side tables and the coffee table. When decluttering electronics, you can follow one rule of thumb – anything that is not connected to your TV set should go into a bin. You're obviously not using it too often, so decide whether you will use it much in your new house.
Once you have finished decluttering your home, it's time to call some professional NYC movers. When you declutter home, you reduce the stress and speed up the packing process. This way, you help both yourself and the movers. This is why we recommend you do it. Even if you are not moving to your new NYC home, you should declutter home at least once a year. Living in a place where everything is in its place is often calming. Decluttering is good because you do not need any fancy equipment, but it does take some time, so be careful and plan it well! Good luck!