Moving boxes come in all shapes and sizes. In the 21st century, we are gifted with so many options for whatever it is that we please. The same applies to moving and packing supplies. However, being the experienced NYC movers that we are, we have noticed a lot of people have a problem choosing the right size of moving boxes. This choice is rather simple and does not have to be such an ordeal! Therefore, we have decided to compose a list of all the different types of boxes out there, along with their purposes.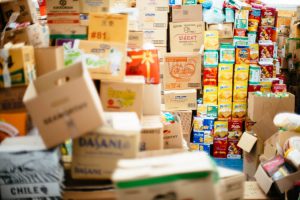 When is small the right size of moving boxes?
Small boxes are handy. You can pack so many different things that you have lying around your house in these boxes. Moreover, they are great because you can pack up to 60 pounds worth of items in them. However, it is recommended that the weight packed does not exceed 50 pounds. After all, they are just cardboard boxes!
Small-sized boxes are the most common type of moving boxes in New York City. Why they are so popular, you are about to find out. Here is what you can pack in these boxes, and why people usually choose them as the correct size of moving boxes:
Small is the right size of moving boxes when you are packing appliances.
Books and CDs fit perfectly into small boxes.
Small boxes are best suited for fragile items and lamps.
As you can see, you can find a good use for small boxes, as they will not go to waste. Stocking up on them is one of the best NYC moving tips we can give you!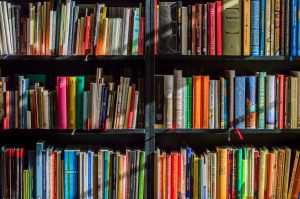 When is medium the right size of moving boxes?
Medium sized boxes are the right size and shape for almost any item. Generally, they are used as often as small boxes, and they carry things that cannot fit into smaller-sized boxes. An average medium-sized box can carry up to 65 pounds of items. Again, try not to overload it.
The types of items people usually pack into medium-sized boxes are as follows:
Larger kitchen appliances.
Smaller outdoor tools.
Towels and decorative items.
Canned food.
There is no denying that medium is often chosen as the best size of moving boxes simply because of its versatility. Therefore, when moving from New York, we suggest you stock up on these boxes. We have a feeling you are going to need them.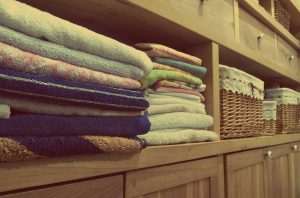 When is large the right size of moving boxes?
When it comes to the large boxes, it is the right time to start thinking about items that take up a lot of space, but do not weigh as much. There is a moving and packing rule that says that smaller boxes are the right size for heavier items, and bigger boxes are perfect for lighter items. As you can see, we got to the large ones, so what is it you should pack in this size of boxes?
Non-hanging clothes.
Toys.
Unbreakable items and appliances.
Drapes and bedding.
Lampshades.
Food items that are not canned.
As you might have noticed, nothing too heavy should go into large boxes if you choose them as the correct size of moving boxes for you. Also, do not pack a lot of different smaller items into a large box. And, if you do end up packing only one heavy item into it, make sure to label the box with the sign HEAVY. Always give your movers a helpful heads-up.
When is extra large the right size of moving boxes?
Box by box, and we slowly got to the largest moving box size there is – extra large. The same rule applies to extra large boxes – they are only created for very lightweight items. It is easy to see why you might think the opposite, as large things usually have more potential for carrying weight.
If you choose extra large as the right size of moving boxes, what can you fit into them?
Large pillows.
Winter coats and jackets.
Sports equipment.
Blankets and comforters.
Try not to overstuff this type of box, as it can become too heavy to carry. And believe us, that is the last thing you or your long distance movers NYC need.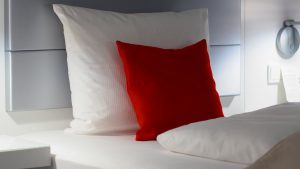 What other types of boxes can you find?
Besides this division of boxes according to size, we have just mentioned, you can also find a lot of different ones divided according to their purpose. Often, the right moving box for you is one of the following:
Hanging-wardrobe boxes – they include a metal bar and look like a real closet. Do remember that they are very heavy and take up a lot of space.
Mirror boxes – as their name suggests, they are designed for transporting mirrors. However, they also carry pictures and artwork. Just make sure that you cover them with protective material.
Mattress boxes – while there are other ways to transport mattresses, these boxes will keep your mattress safe and sound during a relocation.
Dish packs – these boxes are perfect for ceramic or glass dishes. However, these items can sometimes be heavy, so try not to overpack the box. This is how you break your possessions during a move.
As you can see, you have no reason to worry when moving. There are so many options to choose from. We are sure that you will be able to find the right size of moving boxes for you. Finally, know that you do not have to spend a lot of money of packing material. Are you wondering where to get free cardboard boxes for your move? Just ask around. We are sure your family and friends have some. Or, they know someone who might have them. Never be ashamed to ask.