When you are relocating from one home to the other, you'll always want for everything to go smoothly. Even when you organize the whole moving day, mistakes can happen. Almost all of us are worried about keeping our furniture undamaged and forget about the floors. But if moving furniture around your home isn't done properly, you'll ruin all of your floors! So, let's learn how to avoid this. Here are some useful tips on how to avoid damaging your floors while moving.
You will need some help
Before you start to move your furniture around the house, find some help. Sure, you can probably move everything by yourself, but it will take a lot of time for you to do so. Therefore, think about your time and how moving can be stressful and ask for help. Ask your family members to help you, even colleagues. Not all of them need to carry your furniture and load the truck. Some of them can help you with organizing your move, or they can at least make a checklist instead of you.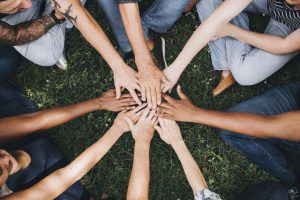 There's always an option to find a good moving company
Friends, family, and colleagues aren't the only one that can help you with your move. Remember, you can easily find a reliable moving company NYC. Even though you might be afraid of moving scams, true professionals exist and are waiting for you. There is a reason why some moving companies have been in the business for a long time. So, if you want to have a successful move and avoid damaging your floors, call these professionals to the rescue.
Don't forget to cover everything
After you gather the right people to help you with your move, you'll need to cover your floors before moving anything. If your floors are covered, there is a small chance they'll end up damaged. Many people think that after they cover their floors, the job is done. But, that is not the case. Sometimes when we focus on protecting our floors, we end up with damaged walls, corners, and door frames. So, in order to protect your old and your new home, cover everything! If you don't want to go for moving services NYC that will help you move your bulky items, you'll need to know how to do it by yourself. Keep reading and find out witch packing materials you can use as a protection for your lovely home.
Get the right materials to avoid damaging your floors while moving
Okay, you know that you need to protect your home. But, now is the time to learn which materials can be used for this. If you think you'll need to spend a whole fortune to get them, we have good news. Most of them are already in your home! You just have to find them… and to be creative a little bit. Or you can skip all this, and follow our tips. So, let's learn more about materials that are good for protecting your home.
Any thick fabric can be of use. Bedsheets, towels, blankets are the best option. These are a good solution for all of you who want to avoid damaging your floors. And, there's another thing. Using blankets will also give you a chance to slide your furniture with ease because you can wrap them in blankets. Another practical and multipurpose packing material is cardboard! Find all of your unused boxes. And ask around if someone can give them to you for free. Your hardwood floors and your walls will be thankful for using cardboard as protection.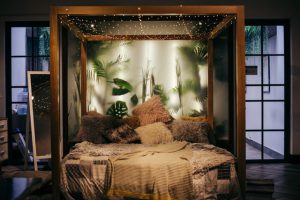 Find additional moving equipment if needed
If you want to avoid damaging your floors while moving by any cost, find additional moving equipment. These items can be easily found online. You will need furniture gliders (or sliders), and a dolly.
Furniture gliders are perfect for moving heavy and bulky items. All you have to do is put them under furniture legs and start with sliding your furniture pieces across the room. The best thing is – your floors won't get a scratch!
Using a dolly is a must for all of you who have stairs in your homes. It will help you avoid damaging your floors while moving and will also make moving furniture much safer and easier.
Keep in mind that you can avoid all of this by hiring best Brooklyn movers for your New York City relocation. Trust us, they know how to make relocation easy, fast and safe.
Know how to deal with bad weather conditions
All of you who decide to move before winter comes won't have to worry about wet floors. Whether it is snowing or just raining on a moving day, your floors will be in danger. Water is probably the biggest enemy of your hardwood floors. But, mud and salt can also cause damages beyond repair. So, be extra cautious when moving during the winter. Cover your floors with a water absorbent material, and place a mat at the front door.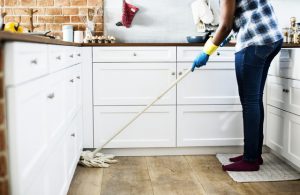 Important tips on moving your furniture
Finding cheap moving companies in New York isn't as hard as you think. But if you decide to go for a DIY move, pay attention to these things.
Take your furniture apart. It will be much easier for you to relocate heavy and bulky items.
Move slowly and carefully. Even though you need to move as soon as possible, don't rush. Organize your move and take your time.
Watch out for injuries. If you need to lift some of your furniture, know how to do it the right way. Back injuries are the most common moving injuries, so be careful.
Once you know how to protect your home and how to move your furniture, all of your floors will be safe. Follow these simple and easy tips and you'll know how to avoid damaging your floors while moving.