When the topic of home improvement comes up, the conversation can get really heated. It's something everyone gets super excited about and has probably been planning it for weeks or even months. While you're not really moving house, a renovated property can feel like a new one. Even with the slightest changes, a fresh look is something everyone can look forward to. Unfortunately, amongst all the planning and excitement, it is easy to overlook common problems and to run into a logistical problem. We're here to help you out with a few tips on how to avoid a renovation nightmare.
What can go wrong during a home renovation?
Without careful planning, this fun project can become more complicated, stressful and even more expensive in the end. Whether you're doing it yourself or hiring a professional, you should come up with a detailed plan before starting. Here are a few things that can easily go wrong.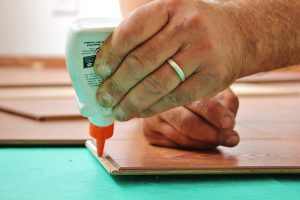 Hiring wrong contractors
We all want to save money, but you should keep in mind that the cheapest offer is not always the best. Even though you can find good deals, such as when you hire cheap movers Brooklyn, you have to be careful. When choosing movers or contractors, you have to do your homework. If you don't have reliable workers, one of these situations might happen:
Your bill keeps getting higher – countless charges are being added as time goes on and you find yourself worrying that you may not have enough money to pay for it.
Contractors have countless delays – if they initially propose 2-3 weeks for a project (let's say, a kitchen renovation) and then take 2-3 months to finish, it means they were not honest and realistic at the beginning. Double-check every offer you get. This will prevent you from getting caught in scams.
Poor quality work – a well-done job will last for years, and you shouldn't have to do serious renovation every few months.

 There are contractors who take your money and leave before the job is finished. Some even take the deposit and never show up.
Avoid a renovation nightmare by starting on time
Although this is common knowledge, starting on time can prevent most obstacles during a home renovation. If you start a few months in advance when looking for moving services Brooklyn, you can also be patient with your contractors.  Do your research, ask various companies for quotes, and be smart. You can also ask your friends or neighbors for recommendations! Word-of-mouth marketing is usually the most reliable. Plus, you could see the final product in real life and decide for yourself! So, unless it is really urgent (like a broken bathtub or a hole in the wall), take your time and pick the right person/team for the job.
Think about your end goals for this project
It's so easy to get carried away while dreaming about your home renovation project. You probably have many ideas, visions and grand plans of how it should all turn out in the end. The internet is full of photos and tips for DIY home renovation. All of these resources can sometimes be a bit overwhelming and you can easily lose your initial thoughts and plans. Of course, you should keep your mind open for new ideas, but stick to a few major ones. This will help you realize the goals you set at the beginning of your project.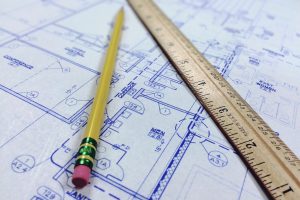 We have a few tips as well:
Set a color scheme – pick three main accent colors and stick to them. If you're painting walls, try the paint out when it's bright outside to see the real shade of the paint.
Draw it out – for bigger projects, you might hire an architect or an interior designer. In any case, drawing the room plan on paper (and later in 3D) will help you visualize how it will all turn out. This goes not only for house renovation but also for landscape renovation. Visualization is everything!
Set a strict budget for this home improvement
Another way to avoid a renovation nightmare is to be strict with your spending during this project. This tip is in a way connected to the previous one. Overspending will most likely occur if you do not have a set plan and go about buying everything you like. This is why it's always a good idea to first design the end goal, and then put the cost on paper. As we previously mentioned, to prevent this, take your time. Get a quote from a couple of contractors before you make up your mind.
Find good deals to avoid a renovation nightmare
Check out numerous websites and stores to see their offers. Watch out for sales and various discounts, as they may give you some leeway with your spending. One more thing to bear in mind is that it is worth spending a few cents more on a quality bucket of paint or on a new mattress. While it may take you a while longer to gather the money, it will save you cash in the long run. An item of good quality can last a lifetime!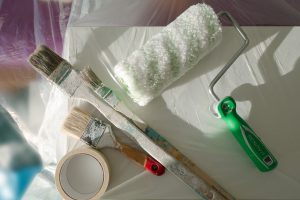 Avoid a renovation nightmare and have fun!
To sum up, there are many ways in which you can avoid a renovation nightmare. Firstly, by hiring trusted contractors who have established a good reputation. They should be verified and not shady. If the contractor doesn't have any reviews or you've heard several complaints, try to avoid them. When you hire a wrong contractor, they can lose you not only money but also time. A good contractor will be realistic with their pricing, time estimates and will tell you what they can or cannot do. Secondly, take your time to plan things out. This concerns both your ideas and goals and the amount of money you wish to spend on this renovation. Most importantly – have fun! Include your entire family and friends in this project if you're not hiring a professional and make a party out of it.