Moving and stress always go hand in hand. When it comes to moving with seniors, we need to be particularly thoughtful. They are usually highly attached to their homes and belongings, and parting with them causes substantial anxiety. However, after thinking about the relocation process for a while, you can see how to manage to move with seniors successfully. All you need to do is give them enough time and help, understand their feelings and have patience.
Why is moving with seniors sometimes necessary?
Seniors move due to different reasons. Very often it is just their wish to live in a smaller, cozy place that is easy to maintain. They try to find something appropriate in the old neighborhood to make the change bearable.  Those adventurous look for more. They want something better, like a warmer climate, peaceful neighborhoods with lots of green areas or a place ideal for the retired. So, if you live in NYC, moving from NYC to Florida is a great idea. You get nice weather with lots of sun, beaches, sand, palms, parks and various opportunities to enjoy.
Whatever the reasons for relocation may be, two crucial things seniors need when moving is time and help.
Time as a crucial factor when moving with seniors
When moving with seniors, you need to provide them with enough time. They need time to perform various actions which are all parts of the relocation process.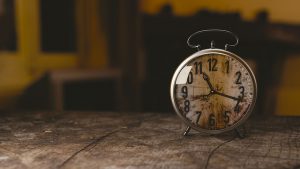 Time is necessary for planning the relocation
Planning the relocation solves numerous problems in the process. This is why it is useful to know what things to do before moving to a new home. Help your seniors think about the things to be relocated and the new living space. Find the best solutions. Include dealing with utilities in the planning process. This is something you should plan as soon as possible since taking care of utilities requires some time too. Seniors need some help with the planning. Give your suggestions when they think they've reached a dead end.
Time is necessary for downsizing
Most often, seniors move to a smaller place. In that case, they have to deal with the fact that some of their belongings cannot go with them. When moving with seniors, you need to give them time to decide which things they want with them into a new home and which they need to part with. Bearing in mind the sentimental value of the possessions, making decisions won't be easy. Help seniors by providing them with the necessary support, listening to their memories as they are saying goodbye to some items. It means a lot to them.
Time is necessary for parting with the memories
Even if they are healthy, dynamic and lively seniors who want to move to one of the best out-of-state places to retire, leaving the old home won't be easy. Years and years there have brought numerous memories. By leaving the old home, they might feel as if they are betraying their memories. Give them time to part with the place where they have spent so much time. Then, let them get ready for creating some new memories in a new home.
Help is a crucial factor when moving with seniors
Seniors will need some help not only during the relocation but before and after the relocation process as well.
Help from family members and friends
Although moving is much more stress-free when you hire a moving company, not all seniors decide to do that. At least, not for the whole process of relocation. This is where family and friends need to set down to work. They will need to help with the packing, labeling boxes, loading, and unloading. Very often, they will need to do help with some constructive advice. As we have already said, for most seniors moving is highly stressful. Understand their feelings and arm yourself with patience.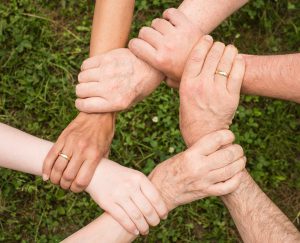 Help from a moving company
A reliable moving company is your best friend when moving with seniors. Moving companies have experience in the field and they can help you with finding the best option for your move. What's more, you can consider hiring a senior move manager. And voila! Problem solved.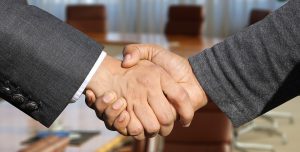 When you find a dependable and efficient moving company, choose among its services. When moving with seniors, it might be a good idea to hire a moving company for the whole packet of services. The company can do the packing for you and protect your things from getting damaged. Movers can do the loading and unloading onto and from a moving vehicle. Since seniors mustn't lift heavy items, this is very useful. Movers also offer unpacking services, so you can just relax and enjoy.
Additional tips on moving with seniors
With a moving company or not, there are some things you need to pay attention to when moving with seniors:
Packing an essential box is essential when moving with seniors. Firstly, it should contain the necessary medicines. Then, it should contain less important items like hygiene kit, clothes, towels, bedding, a phone book, coffee and teapot, snacks, water. Just imagine you are going on a short vacation. Help your seniors pack what they need for such a trip.
Do some research to find good doctors at the new location. Health always comes first and it is an essential factor for seniors to make some new memories. When there are good, reliable doctors to take care of their health, seniors can both age and enjoy life.
Remind your seniors to inform their contacts of their new address due to relocation.
Help your seniors clean the old place when the things are out. Although they are leaving, the old place should be left tidy and clean.
Help your seniors adapt to the new surroundings. Maybe it would be a good idea to assist them in organizing a small party to introduce to the new neighbors. It is important for them not to feel lonely. At the final point, moving with seniors should result in a happy, new stage of life.