Despite the fact that there are almost no articles about houseboat living in NYC, it still becomes more and more popular. People of all ages choose to experience full-term living on a boat. However, not all of them are prepared for everything that this kind of life brings with it. Needless to say, living on a boat is quite different from living in an apartment or house. Because of this, we want to prepare you for the houseboat living the right way. Also, we will inform you about possible obstacles you will experience during this adventure. With our help, you'll know whether this kind of life is the right one for you.
Understand the price of houseboat living in NYC
Living on a houseboat is a new trend among people of all ages. A lot of people go for this kind of life after they move to the big city such as the magnificent New York City. Even though there are many benefits of high-rise Manhattan apartments, life on a houseboat can be quite awesome, too. However, if your idea is to find a houseboat in order to save money, you'll have to stop for a second.
We agree that living on a boat is more economical than living in a downtown apartment. But, you'll have to take into consideration a few other things before you move. Purchasing and maintaining a boat is everything but cheap. From time to time, there will be a need for different repairs. And they can cost a lot. So, consider all of these factors if you're thinking about going for the houseboat living in NYC.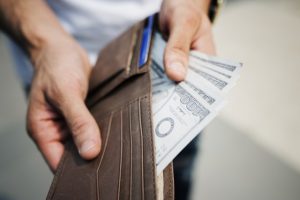 Renting or owning?
Buying a boat is cheaper than buying a home in NYC, but it will still cost you a lot. However, there's always an option to buy an older boat and then remodel it. This is an ideal option for all of you who don't care whether you'll live in a fancy boat or in an older one. And let's not forget about the fact that you can also rent a houseboat! Renting is a good way of trying out life on a houseboat. This can be a trial period after which you'll be able to decide whether you should buy a boat or find a home in one of NYC's neighborhoods. After making the tough decision, get quality packing NYC services and you won't have troubles with your relocation.
Learn about docking
If you want to live on a boat, you'll have to learn a thing or two. One of these things is learning how to keep your boat in the water. There are two ways of doing it – docking and mooring.
Docking – a more expensive choice. One of the best things about docks is that they have running water hookups and electricity. Also, you'll have access to the bathroom, shower and different shops. However, sometimes people who dock need to pay a liveaboard fee if they plan to stay there full-time.
Mooring – a cheaper option. Moorings aren't attached to the land. There are no water hookups, nor electricity. This isn't the best option for people who're interested in full-time houseboat living in NYC.
It isn't always legal
If you want to live on a boat, you need to know that not all marines allow full-time staying. On a lot of them, it's illegal. Therefore, you'll have to find marinas in NYC which will be perfect for your boat. Learn the law and stay out of troubles!
Use the space smartly
If you have lived in NYC, then you already know that NYC's homes are usually very small. Well, living on a boat means that you will also have to deal with a small space. Because of this, plan how to use it smartly and try to make the most out of it. Keep in mind that boats come in various sizes. If your budget allows it, buy a bigger boat. However, if you want to save money, you can find the best storage facilities NYC and put some of your belongings there. This way, you'll manage to keep your favorite stuff and to save money, too.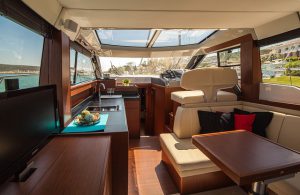 Don't forget the water
When living on a houseboat, you won't have running water all the time. Because of this, you'll have to stock up on water. As you already know, docks have water hookups so you'll be able to replenish your stocks. During the summer you'll do this with ease. However, things can get complicated during the winter. In places with cold winter, water is shut off during the cold months. Because of this, people who dock have to run long hoses from the mainland to their houseboat. You'll have to handle them with care. If you leave water in these long hoses, it will freeze. And unfreezing it is almost an impossible mission.
Know how to deal with winter issues
Getting running water during the cold winter is only one of the winter issues. All of you who plan on houseboat living in NYC should be prepared for the winter. It's almost the same as winter-proofing your home. One of the main problems of living on a boat during the winter (apart from water issues) is keeping your living space warm. There are many tips of keeping the cold out of the inside of your boat. One of them is to wrap the boat in plastic. With this tip, you'll survive the winter while living on a houseboat with no problem.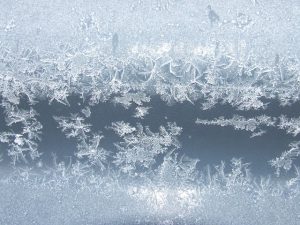 With the right pieces of information, preparation for houseboat living in NYC can't be easier. All of you who want to try out this adventure, don't be scared. With our help, and with the help of a few tips and tricks, you'll master living on a boat in no time and without any problem!