If you're moving to New York City, there are always a number of dilemmas. Which movers from New York are reliable? What are the most affordable NYC neighborhoods? Which is the best way to pack for New York move? Though, a less thought about the question is: Should I get a broker? So, we're going to tell you a bit about hiring a NYC broker. And, hopefully, you'll be able to decide if and who to hire.
If you're hiring a broker from NYC, you should know if that is actually what you need…
If you've moved house before, you're either familiar with a broker, or with the internet browsing. We'll assume it's the latter. Finding an apartment in New York on your own means doing an extensive amount of research online. And even after that, covering quite a bit of walking mileage yourself. So, if you want to avoid that, hiring a NYC broker might be a good idea.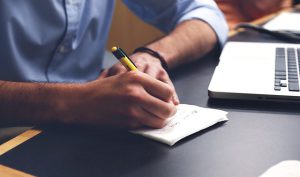 A broker is a person who will listen to your ideal apartment demands and try to make them a reality. So, when hiring a New York City broker, be sure to list everything. Tell them how many bedrooms, what kind of bathrooms, view, etc. The more specific you are the easier the broker will find a suitable home for you. When they do find a good apartment, they will call you. After that, all that's left is meeting your broker, seeing the flat and signing the lease. Well, that is, if you like the place. If not, tell it to the broker and they will keep looking for an ideal apartment. So, do you think that hiring a NYC broker might be for you?
Another thing you should know before hiring a Big Apple broker is the fee…
As everything in New York tends to get more expensive, so do the broker fees. Usually, a NYC realtor will charge is between 8.5% and 17%. In popular boroughs and neighborhoods, it doesn't get below 15%, though. For example, Manhattan will definitely be above that number. The percentage, in this case, refers to the apartment rent cost. So, if we're still talking about Manhattan, let's do the math. If an average apartment cost is about $1500 a month, the broker's fee will be $2700. In the end, if you're hiring a NYC broker, you will definitely be giving a few thousand dollars there.
Is it worth it? Well, this really depends on you. If you are a busy person, definitely without the time for looking up apartments, it might be. Hiring a NYC real estate agent will mean not losing hours and hours of research on your end. Though, if you do have some spare time for browsing, you may not want to hire a broker. However, if you're choosing the latter option, we'd advise caution!
Now, let's talk about the term 'no fee' and 'hiring a NYC realty agent' together…
No fee apartments seem like one of the flashing jackpots in Las Vegas, don't they? Well, we'd advise caution here! When hiring a NYC broker, from time to time, they will offer you a no fee apartment. However, this doesn't mean that they don't get their fee. Instead of you, this time the apartment owner will be paying it. On these occasions, the price of the fee is still probably being passed down to you, but through your rent. So, be careful when choosing a no fee apartment after hiring a NY broker!
And if there is a 'no fee' apartment without the 'hiring a New York broker' going with it…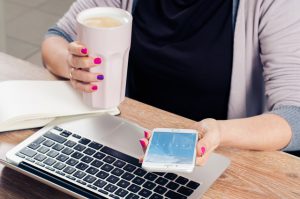 There are a couple of useful websites which can help you look for NYC housing on your own. They have search engines which can be optimized to allow you to search for only no fee places. In these cases, you won't need to pay a broker's fee or a finder's fee when signing a lease. Another good place to look for no fee apartments without hiring a NYC broker is Craigslist. Though, be careful of scams here. We suggest always meeting the people you're contacting in their offices and never sending money in advance.
When hiring a NYC broker, you should watch out for…
Finding a good broker is tricky, and first-time movers sometimes get their fingers burned. What happens is that, after showing one or two apartments to you, if you decline it, the broker will drop you. Well, technically, they will still be working for you, however, they will be showing the same apartment to other people. This will make your apartment hunt longer and more expensive. Remember, you are hiring a broker from New York City to find your perfect place in the city. So, be sure that you are choosing a good one before hiring them.
So, be sure that you are choosing a good one before hiring them. The best way to avoid brokers who are playing the 'numbers game' is to get recommendations. If your friends or relatives have moved recently ask them to recommend a realtor in NYC. Also, a good idea is hiring a NYC broker from the borough where you want to move to. If they live and work in the neighborhood, they will definitely be more reliable and knowledgeable.
Finally, when hiring a NYC property broker, you should know what to expect…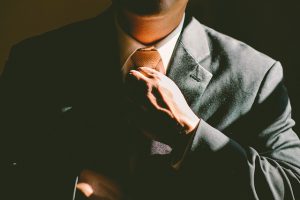 There is a large number of brokers and salespeople in New York, ready to work with you. Though, there are only a handful of really good ones. If you want to be certain that you're getting your money's worth when hiring a NYC broker, know what to expect. Your broker should be able to determine what the priorities for your apartment are. They should also be able to tell you more about a realistic budget. A dedicated broker will also guide you through the paperwork.
Yes, hiring a NYC broker means help with all the financial information and paperwork. But, that isn't all. A broker in New York will also schedule all the appointments and attend them with you. They will look at different apartments, as well and accompany you when submitting applications to the property owner. Hiring a NYC broker means having an advocate every step of the way. They will be able to give you a lot of information, which doesn't only need to concern apartment hunting, but also your life in New York after the move.