Moving is a big challenge for every person who is facing it for the first time in his life. If you don't have experience or help from friends and family, you will definitely decide to hire professional movers. Of course, they will try to make your relocation go much easier and less stressful, but you certainly wondered whether they'll need your help. There is nothing wrong with helping your movers!
Communication is the key to everything
They are here to do their job, but if you offer help and support, this can mean a lot to them. In spite of your good will, keep in mind one important thing. If movers tell you that they really don't need your help – respect that. Otherwise, you will only bother them, and we believe you don't want to. If you're still thinking about whether it's necessary to help your movers, see text below and resolve doubts.  
Ask movers if you can help 
If you're thinking about helping your movers, that can be a good move. It will mean a lot to them if you want to help them. But keep in mind that it is better to stand by the side than to annoy and bother your movers. If they tell you to stay away, listen to them and don't try to help. Some professional movers prefer when there are no family members in the house while they work. Sometimes they will do their job better if you do not stand them on the road. Ask them once if they really need your help and respect their answer.
Also, if you have small children and pets, take them away when movers come to load the truck. Children and pets that run around the house and the yard while professionals bring up and pack your things can only create tension and problems.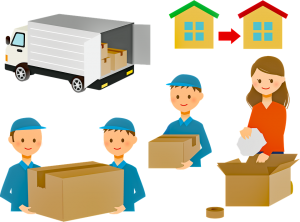 Helping your movers: think about what you could do to ease their job
You must have wondered if you should help your movers. And if so, what can you do to make their work easier? In the first place, move the kids and pets from home. Movers need space without crowds to work smoothly. While thinking about helping your movers, make sure you've packed your things ahead of time. Everything that is not huge and very hard, pack in the boxes. If in some boxes things are worthwhile and easy to break, mark them with tape. Then write fragile items on them. In this way, movers will know what to put in the truck and make it easier for them to work. The whole process of moving will accelerate. You can offer them a floor plan for a new house to show them where to put major things.  
Pay attention to small details!
Some things require attention while moving. So if you own pool table, make sure you hire expert pool table movers. If you live in a metropolis like New York, traffic, parking, and obligations can cause problems when moving.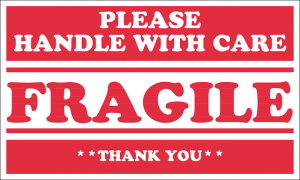 Are you looking for ways to reduce the time you need to move? Reduce that time and get rid of extra stress by hiring professional packing NYC.  
Offer them refreshments and place to rest
Helping your movers may not be necessary, but a small sign of appreciation and kindness mean much. Show them that you care about getting the job done in a pleasant atmosphere. Make them feel comfortable at your home. It's not easy to carry heavy things in the truck for hours.
Refreshments are a great thing. Moving during the summer and winter is not easy at all. In summer you can offer your movers refreshments, and in the winter warm tea or coffee. In any case, be sure to offer them water and a place to take a break. Your movers will be grateful and motivated, and therefore more productive. This is not a big help on your part, but it's a very nice gesture. Providing help for them can also refer to these little things that go a long way.  
Show them you appreciate their effort
Although someone thinks that helping your movers is not a necessary thing or duty, there is nothing wrong with offering your help. Though your help may not be necessary to them, your kind offer will mean a lot. If you respect each other and do the job well, show them you appreciate their effort. When movers do their job and do it well, thank them from the heart.
If you are delighted with the cooperation with professional movers, show them gratitude by giving them a tip. Of course, you are not obliged to tip your movers, but you can reward them for the extra effort. If their company has its own website, you can leave positive impressions. Recommend your friends this company and they will be even more grateful to you. Serious companies will be grateful for positive as well as for negative feedbacks. Positive feedback will bring them more work.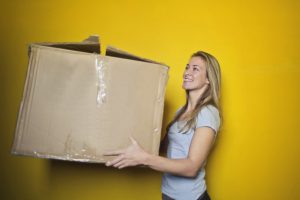 If you expect professional service, be prepared to behave professionally. Respect your movers' way of working. If they want you to stay out of the house while they do their job, respect it. They are telling you that for your own good. In this way, they will work faster and more efficiently.
Instead of asking them non-stop questions about helping, you should focus on other things. Provide them a comfortable place to get some rest. Offer them some refreshments, cold water, coffee, tea, or even towels if they need. Help them by giving them a house map, or packing as many boxes ahead of time. Now that you've read this, we are sure that you understand is it really necessary to help your movers.