Office relocation in NYC can take a lot more time, money, preparation than a household moving. Preparing for NYC move can be really complicated, but an office relocation in NYC can go smoothly with professional movers NYC.
You should have in mind that business relocation has an impact on all employees, not just on you. So, you should plan and communicate internally.
The following guide with useful tips will help you with your office relocation in NYC.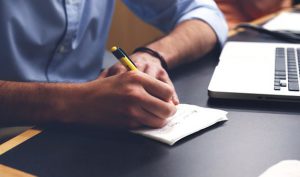 Office relocation in NYC checklist
First, set a moving out date and organize everything according to that date
Think about moving budget – know your limits and possibilities
Review the paperwork.
Inform your employees about the office relocation in NYC. Also, let them be part of moving process
Hire moving company and professional NYC packers
Change address and contact information.
Create a new office plan
Ensure your new space for office
Find NYC storage for your extra staff and equipment
Inform all your suppliers
Make new marketing materials with new address
Who to inform about the upcoming office relocation in NYC?
You should inform everyone that is affected by your office relocation.
You have to inform bank and other financial institution about your office relocation in NYC
Inform your clients and customers at least one month before your office relocation. You can put a notification on your website or on the door of the office.
Also, your marketing department should make a marketing plan for new business cards, website, and other marketing material.
Inform utility companies like telephone and internet company and office supply store. You can transfer your old telephone number, so your clients can reach you during your office move.
Don't forget to inform your post office. Change your email address to a new location.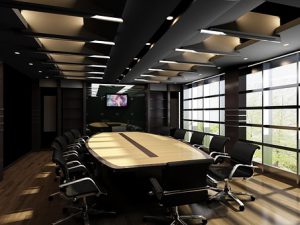 How to inform the employees about office relocation in NYC?
One of the most important parts of office relocation is good communication with employees. They should be involved in moving process. Keep them informed of the move, because they are mostly affected by office relocation. Share with them your expectations, moving strategy, and requests. Tell them if they should pack their desks in NYC moving boxes.
Also, they should know the date of moving office and when they start to work in a new location.
Organize staff meeting, so you can talk with your employees and answer all their questions. Also, you can inform them more with email. If you have a big company, you should have a coordinator for every department. He/she will help your employees with packing process.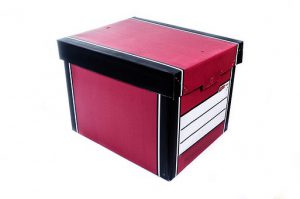 Each person who is participating in office relocation in NYC should have duties to complete with a deadline. You also have to think about feedback of your staff. Their opinion is important to you. It is an easier way to change what is wrong and to have help with all moving difficulties. Your employees will feel like important part of your company if you take care of their opinions.
Hiring movers for the office relocation
Office relocation can be so much easier with professional moving companies.  No matter if you are moving small or big office, you need to contact professionals for NY move. Finding a reliable moving company isn't always an easy task but if you start searching in time you will find the best one for your office relocation in NYC. Just make sure to get the best possible moving service for the price. Professional movers will help you storage equipment and calculate the moving cost.
Also, chosen moving company must be registered with the US Department of Transportation.  Don't forget to check reviews, this is how you will avoid the biggest moving mistakes in NYC. Think about how the business move is a serious step, so you really need a moving company you can trust to have a stress-free relocation.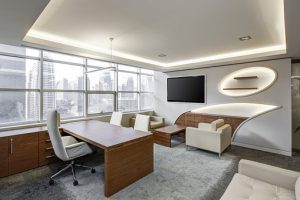 The most common reasons for a business move
Office relocation in NYC is much more than just loading the truck and moving to a new destination. Many factors can be involved in moving decision. If you want to move your office, consider the following reasons for doing it.
– Lack of facilities
Lack of facilities can be one of the reasons for the office relocation in NYC. If your business is growing and your current city or neighborhood is too small for your company, you should be looking for much bigger space for your new office.
– Rental costs
Rental cost can be the reason for office relocation in NYC. Everyone wants to find affordable rental options for new office space.
– Better location
If your office location is in unattractive area or neighborhood, it can be a big problem to attract clients. So, with office relocation, you can find a better location for your company.
– The end of a lease
It is coming to the end of a lease, you should decide to move to another location or to renew the lease. If you are not sure that your current location is appropriate for your future business, you should consider moving to other location.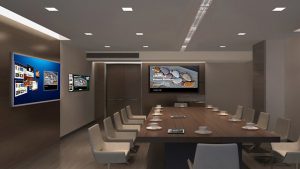 How to pick a new office?
When you know your budget, you also know your possibilities and limits. So, take time to look different office spaces. You should find someplace that totally fits for your business. Look around for rental listings to find a space for your office. If you are moving in Manhattan, you should take time to find the space that is good for your job. Make sure that your new office can upgrade your work, can attract new clients and that location is convenient for your employees.
Don't forget to get insurance for new office space
Insurance is very important for your new working place. Make sure you start looking on time at insurance on your new office. Do it on time, because this process can take time and you want to work without insurance. Also, before your office relocation in NYC, get rid of old materials and staff that you will not use. So, your moving day in new office space will be easier with less staff.