When you move, there is a whole bunch of problems you need to face. When you have kids, the bunch significantly increases. However, all you need to do is arm yourself with patience, plan well and organize carefully. It's not difficult to understand the advantages of professional movers over DIY moving, but not everybody can afford it. So, a little bit of research to make an appropriate strategy will do to start with. Besides, we can also help. Here are some useful tips on packing a nursery for relocation. Follow these simple steps and the problem with packing a nursery is solved.
Step 1 – Involve your kids in packing a nursery
Your kids can help you with the packing, too.  If you involve them in packing a nursery, they will have a chance to decide what they want to take to their new home with them. It's not difficult to realize that the move is much easier with fewer things to relocate. However, children don't part with their belongings easily. You will have to come up with the best way to make them pack what is really necessary.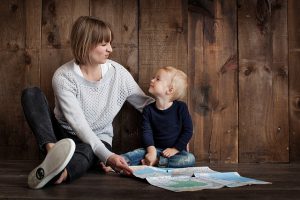 Step 2 –Decluttering before packing a nursery for relocation
Separate the things your children decided not to take to the new home with them. You can throw them away, sell them or give them to a charity. It all depends on their shape. Also, if you are a creative person, you might consider reusing old stuff in an entirely new way at a new home.
Perhaps, it wouldn't be a bad idea to put everything to be relocated on paper and make an inventory list. It will help you when providing packing supplies. You will know both the number and the type of packing supplies you need to prepare.
Step 3 – Prepare enough of packing supplies for packing a nursery
When you know what things to pack, start preparing the packing supplies. You will need boxes of different sizes. If you know where to get free boxes, this won't influence your moving costs. Additionally, you will need colorful stickers and markers for labeling the boxes. This is something most people forget when moving, but do your best not to be one of them. Labeling boxes significantly quickens the unpacking process later on. Plus, you will also need some tapes, bubble wrap, a moving blanket or soft pillows to protect your furniture.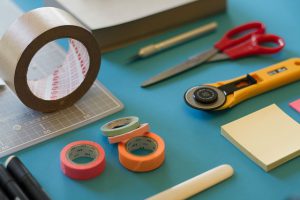 Step 4 – Packing a nursery for relocation
The key to a successful packing is to start on time. This means that you should start at least 8 weeks before your move. Another crucial thing is to choose the right size of moving boxes. Finally, if you apply an appropriate packing strategy, there will be no reason to worry.
Packing non-essentials first
You should start with packing non-essentials first. These are toys, clothes, books, etc. your kids don't use every day. Label each box properly to avoid confusion.
Packing an essentials box
An essentials box should contain all the necessary things for your children for the first few days in a new home. This means that you need to pack some clothes, diapers, food and snacks, child hygiene kit, favorite toys and books into a separate box. This box should be kept with you so that your kids can get what they want at any moment.
Packing furniture
This is one of the reasons why professionals are needed. If you hire reliable movers who offer all-inclusive packing NYC, you won't have any trouble. On the other hand, if DIY is your only option, you will need some help from your friends and family. The most important thing is to protect your furniture correctly and avoid any possible damages during the transit.
Start by disassembling all removable parts and then move on. Take a good care of them because you will need them again when you get to your new home. When you finish disassembling, pack more heavy parts carefully.
Step 4 – Loading your nursery onto a moving vehicle
When you complete the packing, you are halfway through your move. When your things are loaded onto a moving vehicle, you can relax a bit. The boxes with things from your kids' nursery should be among the last items loaded. Accordingly, you need to unload them first and prepare a new nursery as soon as possible.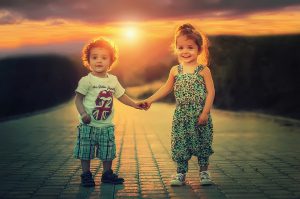 Step 5 – Unpacking a nursery after the relocation
You have probably noticed that your kids like familiar surrounding. Try to provide them with their own space even before you deal with the rest of your belongings in a new home. In addition, it is a good idea to involve them in the unpacking too. They can make some decisions about the interior of their new room. Of course, things significantly change when you have a baby. Changes are stressful for babies, so try to make the nursery resemble the one in your old home. Also, it would be useful for you to check out some simple tips for baby proofing your home.
Summary
Packing a nursery for relocation is not a big deal with a proper organization. There are some simple rules to follow if you want to move your nursery smoothly and without stress. Here they are:
It is beneficial to involve your children in packing a nursery. Unfortunately, if your kids are too young for this, you won't be able to enjoy the packing together. You will have to do it by yourself.
Don't relocate those things your kids won't need at a new home. It causes unnecessary trouble. Plus, it further complicates the process of moving.
Prepare enough of moving supplies and label your boxes. You don't have to label moving boxes like a pro to know what's in them. A few colorful stickers and markers are enough.
When packing a nursery, start on time. Also, start with non-essentials first and then pack essentials. The essentials box should be at your disposal at any moment.
If you choose to do the packing on your own, without hiring professional movers, protect your furniture well. Otherwise, you will find yourself at a new home but with damaged items.
When loading things onto a moving vehicle, items from the nursery should be among the last items loaded. Also, they should be unloaded and unpacked first.
Depending on the age of your kids, decorating a nursery in your new home accordingly. For babies, it's best to make it resemble the old nursery. On the other side, older children might want some refreshment.