Have you come to the point where every day at work is a torture? You no longer know the people you're working with and everything annoys you. Well, that would be far from an ideal work environment. So why not do something about it? Why not find a new job that you will enjoy for a change? And what better place to do that than NYC – the very core of capitalism. And in case you are required to do job relocation in NYC or to it from your current residence, it's important to know how to approach that task.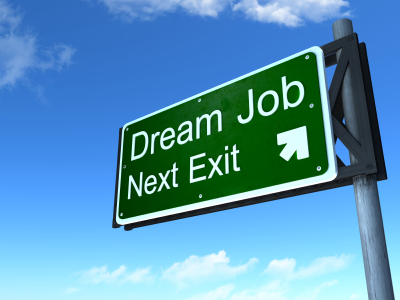 Tips on how to handle job relocation in New York City
In today's competitive world, and especially when talking about the big cities, moving away for a job is not that unusual. It is actually one of the main reasons why people move to begin with. You have a planned career schedule you need to follow. And that next step in life would be going to a different city or state for work. Climbing that professional development ladder is one of the benefits of job relocation in NYC. Moving for a new job opportunity has its pros and cons. There are a number of questions you should ask yourself before deciding on relocating. This guide should help you decide if relocating for a job is worth it.
Expenses of job relocation in NYC

The Big Apple moving cost of your job relocation, no matter in NYC or to NYC, is no simple matter. Asking for your relocation expenses to be covered is always advisable. This goes especially if your current employer is asking you to relocate to a different place. And if your employer is the one moving you to a new location, then it is compulsory that at least a part of your moving expenses be covered by the company. If it isn't, check you contract and re-negotiate the terms and conditions of the job relocation.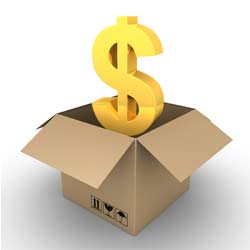 But if you are moving because you are changing jobs from one company to another, the rules are different. When moving for work, the relocation costs will often fall on you. This goes even if you are moving to another city for the job in question. This means that before relocating for a job you have to do two things:
Plan a budget for your moving and prepare for the possibility that your expenses may not be reimbursed. Make sure that you can pay for your moving as many employers are unwilling to cover moving expenses. This goes double for potential employees coming in from a different state or city. This is a situation that is taking place due to the hard economic conditions in last years.
Look for cheaper movers. Be prepared if it does turn out that your new company will not cover the job relocation expenses. This means looking to save costs wherever possible. And securing the services of a professional moving company at lower costs is one of them.
NYC job relocation as a wild card

What are the chances that you will find a job in New York? The main factor would be the job market in the area. Given that the Big Apple is quite the competitive market – the employer might not look for personnel from another city. You need to bear this in mind if there are jobs available for your skills. In this case, you shouldn't move without securing a job – get one first to secure your incomes for your new life in New York. If you have your mind set on working in the capital of the world, you need to make sure that you have something unique to offer.
Tax deduction for job relocation
Is moving for work tax deductible? Yes, it is. And you have the right to ask for a tax write off when you are moving for a job. There are two main requirements to fulfill according to the IRS:
Firstly, you need to be relocating on a distance larger than 50 miles away from your current location, and
Secondly, you need to work at least 39 weeks in the first 12 months after you have moved.
When it comes to forms that need to be filled out, you can find everything you need here. And if have the time and interest in learning more about tax deductions, there are plenty of sources.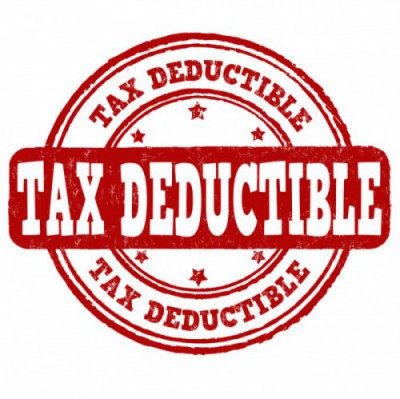 Job relocation to-do-list
As you are deciding on moving to a new job, you should make your job relocation to-do-list. Because if there is something we've learned up until now, it's that proper organization leads to care-free relocation. So let's continue in that manner, okay?
1. Composing an inventory
Before doing all else, you need to plan out your move. And the very first step is making an inventory spreadsheet. Movers you plan on hiring will base their estimate on your inventory sheet.
2. Giving notice of job relocation
Next step would be changing your address – there are a number of institutions and the people around you that need to be notified for your relocation. If you own the business, think about your customers and the people that you work with. They should also be included, otherwise, you risk on losing them to hungry competitors.
3. Hiring a proper and reliable moving company
You can get great help from NYC movers when relocating for a new job. Hiring one saves a lot of time and money for you and can make your job relocation in NYC a whole lot smoother. Since you've already made your mind in NYC, you need to find a local moving company in New York. Do a background check before deciding which NYC mover is the appropriate one to move you to your new home. Reviews can tell a lot about a company's ways, so don't ignore them. Don't forget to check on the licenses of your movers. All these details may look small or insignificant, but they can end up saving you from frauds and scams while saving you money.
Hiring an ideal moving company is the second most important thing to do after securing a new job in the Big Apple. Let the professional worry about your relocation while you focus on what's really important – your career and a new job.