Busy office, heavy traffic, noisy neighbors… Do you wish sometimes to escape from the urban jungle we live in? The ability to find an inner peace is something we all need in our lives. Especially when living in a big city like New York. The problem is, not all of us have the opportunity to travel every weekend to the countryside or sit in the backyard after a long and hard day. In fact, most of us don't have these opportunities. So, what should you do in order to calm yourself without leaving your home? For many people, the answer is creating an in-house Zen Garden. Its size and placement don't matter, which makes it perfect even for small homes. A well-constructed garden will reduce your stress levels in no time.  And here is how you can make it with ease.
What's the purpose of creating an in-house Zen Garden?
Even though your relocation to NYC went smoothly because of hiring reliable movers Manhattan, you will need something to maintain your calmness in this big city. Something like having a Zen Garden. The idea of Zen comes from Buddhism, but you don't need to be a Buddhist in order to enjoy in your own garden.  Zen Garden is a miniature landscape composed of carefully arranged rocks, pebbles, plants. The main idea behind it is to imitate the exact feeling you get when you are outside, in a calm area, breathing fresh air. It symbolizes the importance of meditation, peace, and harmony in everyone's life.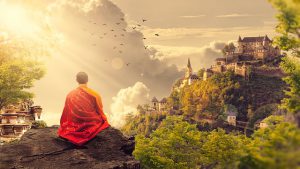 Does it have to be big?
In-house Zen Gardens usually create people who don't have backyards or live in an apartment. These homes tend to be smaller or crowded, so you might be worried about the space that will be occupied by this garden. But don't worry. Since you are creating an in-house  Zen Garden, you won't be creating something big.  Its main purpose is to create a peaceful place for you. And this can be easily achieved even with a desktop-sized garden. And scaling down its size will help you save money in the Big Apple, too.
Key elements of every Zen Garden
Zen Garden means "dry landscape". This might come in handy when you think about the elements you want to incorporate in your garden. There are no rules about which ones you should use, and which one you should avoid. The choice is yours. But since Zen Garden represents simpleness and nature, don't overdo it. In most of them, muted colors dominate. You will rarely see vivid colored flowers in it, but you can use small green plants. Also, try not to buy every piece of your future garden. You can find most of them right outside your door. And not to forget, recycling will make your home eco-friendly, too.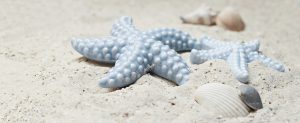 Sand or gravel
The base of every Zen Garden is sand or gravel. You should always pick gravel over sand if you want a Zen Garden in your backyard because it is less disturbed by wind and rain. These gardens are much bigger and have more elements. Especially those which include water, so this might be one of the advantages of having a home with a backyard. But since you will be creating an in-house Zen garden, you can choose between sand or gravel. Most gardens have raked sands. The idea is to make curves in it which will represent the flow of water. There is no set pattern you need to follow. Instead, get creative and express how you feel. Also, raking sand reduces stress levels very fast.
Frame for a Zen garden
After you've got all your sand together, you will need to find a container for it. Usually, Zen gardens are rectangular, but that is not a rule you need to follow. You can use a box from different materials, vases, anything that comes to your mind. You can even make a small DIY project and make your own wooden frame. 
Stones and pebbles
If you want to have a perfect Zen garden, you will need some stones and pebbles. Get outside and search for them. Look for different shapes and sizes. The choice of colors is yours, too. Select those who vary in color in order to add depth.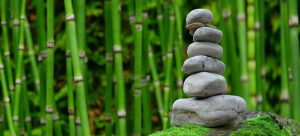 Apart from these basic elements of your Zen garden, you might consider adding these ones, too:
 Plants. As you already know, flowers aren't usually incorporated in Zen Gardens. This doesn't mean you can't use them. Plants in Zen Garden represent the miniature version of the actual ones. And you don't need a lot of them, especially if you are creating a miniature garden. The perfect choices are succulents and air plants. Don't forget plants are very delicate. You will need to take care of them.
 Shells. Are you one of those people who like to collect shells when you are on a beach? If the answer is yes, you can use them for your new Zen Garden. This way you will have a great mixture of memories and peace.
Essential oil. This is not necessary, but it will make your garden even better. After creating an in-house Zen garden, add a few drops of essential oil. It will awaken your senses and relax you completely.
Take your time
Creating an in-house Zen garden isn't something you can do in a day or two. Even if you can make it in this short period of time, it is not recommended. The point is to take your time, get creative and enjoy in its creating. After building the main structure, think of the important pieces you can add that also have personal meaning to you. If you want to grab some from your family home, you should find resilient moving boxes NYC. When you collect all of them, remember not to overdo your garden with these items. The whole point is to clear your mind. After you create a perfect design, appreciate the harmony you made and start to practice being Zen.