Moving into a new home is full of possibilities. You have a whole new space to make your own and decorate how you like. However, moving also carries a lot of stress with it. There are many things to organize and think about. For this reason, it is extremely important that you start on time and stay on track. Packing is one of the most demanding aspects of moving and therefore you should devote it a big part of your time. This guide for stress-free packing will help you prepare and organize your upcoming move, as well as your future moves.
Declutter first for stress-free packing
Once you know that you will be moving, you should start clearing out your home. Start from the rooms you use the least and throw out things you don't need. Think of the last time you used something. Do you really want it in your new home? When you declutter, you make sure that you have fewer items to pack and move. This means less stress about fitting everything in. Moreover, fewer items mean that the cost of your relocation will be less. Finally, you can donate your items to a charity or even sell them online, so you might end up making a profit.
Create a packing plan and list
Before you actually start packing, you should have a clear plan of what you are doing. Make a list of items in each room. Start with the rooms you don't use every day, such as the garage or guest room. When you pack something on the list, cross it off. This will give you a greater sense of accomplishment, even if you don't have a lot of time, and it also means less stress come moving day. Checking off an item at a time will also help you have a clear picture of what is packed. Additionally, you can create a floorplan of your new house and decide which boxes will go where. This visualization will help you stay organized and see clearly what your ultimate goal is.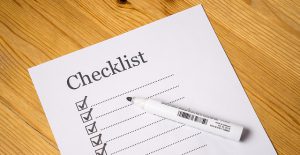 If you are moving your business, you should know to hire a reliable moving company. Even if it is a commercial relocation, you want to ensure a smooth transition for your company.
Pack a suitcase with essentials
The last thing you want when you arrive at your new home is to realize you packed something you need right away. Especially if you are moving cross-state and won't get your boxes until days later. To avoid rummaging through boxes, make sure you have a bag with everything you will need for the first days after the move. Pack a bag for each person in your family and consider what they will actually need. Clothes and toiletries are the most important, but also pack something you enjoy, such as a book or crossword puzzles. Keep in mind these essential toiletries when you pack a bag:
Toothbrushes and toothpaste

Contacts and glasses

Soaps: hand, body wash, face soap

Makeup and hairbrushes/combs

Deodorant

Shampoo and conditioner

Shaving gel and razors
An interstate move can be more stressful than a local one. For this reason, it's important to find good professional help. If you are moving from NYC to California, find a reputable interstate moving company.
Make a rough schedule for stress-free packing
A calendar can be a very helpful tool when it comes to packing. Even if you are not good at following a schedule, you should create a rough timeline. Mark the day of the move on the calendar. Next, working your way back, write what you need to pack each day. Don't worry about sticking tightly to the schedule.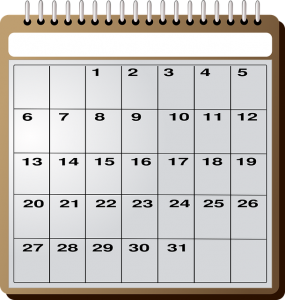 It's okay to give yourself some leeway, as long as you don't disregard it completely. If you think your plans will change day to day, use a pencil instead of a pen. That way, you avoid scribbling on the calendar and reduce the stress that comes with packing.
Label the boxes clearly
When you arrive at your new home, you want to find everything easily. If you label your boxes clearly, you avoid opening each box to find something you need. Besides writing the room that the items go in, also write a short list of contents. For example, for 'kitchen', you can also add 'utensils and cutlery'. Moreover, you might consider packing a separate box for each room with the things you use the most. That way, you don't have to wait until you are completely unpacked to use a room.
Packing fragile and breakable items
When you pack your home, you might be tempted to pack as many items in a box as you can. However, this is not a good idea when it comes to fragile items, such as packing glassware. You should only put a couple of breakables in one box.
Before that, put a moving blanket or old rags at the bottom of the box. Next, wrap each item in newspapers or packing paper. Place bubble wrap between the items and on the sides of the box. You can even put a pillow on top of the items, to be sure it's protected. Moreover, when you pack plates, you shouldn't stack them on top of each other. Instead, place them vertically in the box, to avoid rubbing and breaking.
Ask for help to ensure stress-free packing
While you might feel like you can do it all by yourself, know that you shouldn't. The load of packing is much easier when other people help you out. First, communicate with the members of your household. Give each of them clear goals and tell them what needs to be done. Your kids can even help you out and you can make a game of it. Second, ask neighbors and friends for help. They are likely to want to help you, and you can spend some quality time together. It is also important that you eat healthy during the move. Take regular breaks from packing and drink plenty of water. Know that stress-free packing is completely doable, as long as you start on time and stay on task.