No wonder you have decided to move from New York to Philadelphia. Philly is just a couple of hours car ride distance from NYC. You will love it after moving to Philadelphia because of its rich American history, wonderful landmarks, and delicious food. The first step is to hire Brooklyn movers and storage professionals to help you with your relocation. Hiring good and reliable movers is the most important step of every move. Since you have decided on moving to Philadelphia we are going to help. We will give you information and advice about what you can expect after you move to Philly.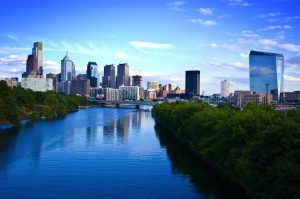 Cost of living after moving to Philadephia
The first thing you will probably want to know is the price of living in Philadelphia. Well, let us just tell you that you are definitely going to save money. First of all, hire affordable movers and find out where to get free cardboard boxes, if you want to save money on your relocation. Moreover, you should know that moving to Philly means saving money. The living costs here are much lower than in NYC. The prices in Philly are quite reasonable compared to many other cities in the USA.
You can rent a one bedroom apartment near the city center for about $1,400
If you don't insist on living near the city center you can rent an apartment for $1000
You will pay your utilities about $160 a month
We know how much a good Internet connection is important. Internet costs in Philly are about $60
Pick the right neighborhood after moving to Philadelphia
There are many great neighborhoods in Philadelphia. Just like you did your research before you got a house in Brooklyn, you should also do your research about the best places to live in Philly. No matter if you are single or you have a family, you will definitely manage to find a neighborhood in Philly that will fit your needs.
Northwest Philadelphia
This part of Philly is rich in history. THere are many great boutiques for shopping. You will also enjoy fine cuisine. Some of the best neighborhoods here are
Mount Airy
Manayunk
Chestnut Hill
Roxborough
They are all close to the wonderful Fairmount Park. There are beautiful biking and walking trails you will definitely enjoy. If you decide to live here you will get that small town experience.
Northeast Philadelphia
This part of Philly is perfect for families. The neighborhoods are residential and you will have that safe suburban way of life if you move here. Northeast Philly takes up a large area and there are many great quiet and safe neighborhoods. You will enjoy awesome and affordable shopping since the popular Philadelphia Mills outlet mall is located here. Moreover, you must take your family to the popular Chickie's and Pete's restaurant. You can try fabulously delicious crab fries there.
North Philadelphia
The most famous and largest university in Philly, the Temple University, is located here. So fantastic education is guaranteed. In addition to this, you will love the cuisine. There are many wonderful ethnic restaurants here. Moreover, there are many great historic landmarks to visit and fantastic people to meet.
West Philadelphia
They call this part of Philly the University City. This comes as no surprise since the University of the Sciences, Drexel University and the University of Pennsylvania are all located here. Since there are so many students here there are many places where you can find cheap fun. There are amazing restaurants, clubs and a great movie theatre. Moreover, there are many parks and green spaces.
South Philadelphia
This part of Philadelphia is all about sports. Some of the most popular stadiums are located here. Eagles stadium is located at the Lincoln Financial Field. The Phillies have their stadium located at the Citizens Bank Park. The 76ers have their stadium at the Wells Fargo Center. Apart from sports, there is a developed Italian community here. You are going to love the Italian food and Italian restaurants. Moreover, there is an Italian Market here where you can buy authentic Italian ingredients. This part of Philly is famous for its diversity.
Downtown – Old City
If you love history and sightseeing Old City is a heaven for you. There are plenty of historic sites you are going to enjoy. Some of the best sites you just have to visit are
The National Constitution Center
Liberty Bell
Museum of American Revolution
The Betsy Ross House
You can go for a walk and discover these beautiful sights yourself. On, the other hand, there are guided tours as well. Visit Reading Terminal Market to find the best food. You also have to visit Chinatown that is very close to the downtown area. In addition, the places you should also visit are the Franklin Institute, Philadelphia Art Museum and the Free Library of Philadelphia.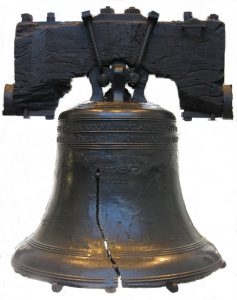 Northern Liberties – Fishtown
This is an area you just have to visit after moving to Philadelphia. This area of the city is experiencing the biggest boom. The most prominent development in Philly is happening here. Moreover, this part of Philly is a heaven for foodies. You can find cuisines from all over the world. Try dining in a Venezuelan restaurant and then have some German beer in a great beer hall. There is a train line that the locals call the El. You can ride it and go from neighborhood to neighborhood in minutes. The Fishtown is the place for all fun lovers. There are many great venues and clubs. If you want to try your luck, there is even the famous SugarHouse Casino.
Attractions you have to visit after moving to Philadelphia
You definitely have to visit the main symbol of American independence – the Liberty Bell.
The Philadelphia Museum of Art is a must visit. You will see the popular stairs shown in the movie Rocky. There are art pieces from America, Europe, and Asia.

Visit Al Capone's cell at the East State Penitentiary

If you are an animal lover you should visit the Philadelphia Zoo.
Eastern State Penitentiary is a prison where Al Capone was locked up. Around Halloween, you can enjoy haunted prison tours here.