Oh, how exciting this new period in your life is going to be! The moment your senior year in high school rolls up, you will be thinking about your future college days non-stop. However, what happens when your college of choice is so far away from your hometown that you cannot help it but feel worried? Well, in such a situation, you first need to take a deep breath. After you calm down, read our instructions for moving to an out-of-state college. Our guide contains every piece of information you will ever need.
You are bound to experience culture shock when moving to an out-of-state college
The moment you arrive at your new destination, you will experience a whole new world. If you happen to be moving from New York to San Francisco (which is not so rare as the Bay Area has great colleges), you will see how different life on the West and East Coast is. However, since both New York and San Francisco are urban cities, you will not have too big of a problem adjusting.
If, on the other hand, you are moving to the southern parts of the USA, you will most likely feel like you are not even in America anymore. The differences between two parts of one country can be extraordinary, and they include everything from different words for the same thing to a completely different lifestyle. Thus, experiencing a culture shock is unavoidable in a situation when you are moving to a college which is out of state. As long as you have it clear in your mind`s eye that everything will be fine once you adjust, you should have no trouble surpassing this difficult period in your life.
You will need to find reputable interstate movers
Since you are about to be a college student, and we all know how expensive that is, we assume that your first instinct will be to look into cheap moving companies NYC. Hiring cheap movers is completely fine, as long as you approach this task carefully. To avoid fraudulent movers who are everywhere these days, you must find a licensed moving company. Moreover, you need to make sure to find interstate movers, as opposed to local movers. You want only the best for your precious possessions. Finally, you must deal with this task in due time. If you plan on moving at the end of the summer, we advise that you contact your movers of choice at the beginning of the summer. It never hurts to book your movers in advance, on the contrary!
How to pack for an out-of-state college
This will be one major task you will have to undertake before moving to college. You should be warned that this will not be simple and short-lasting packing you are probably used to. Quite the opposite! As reputable relocation professionals from NYC, we know that it will take you a lot of planning, time, and hard work if you are to pull this one off successfully.
When moving to an out-of-state college, think 3 to 6 months in advance. Since you will be living far away from your hometown, you will not have a chance to drop by, and pick up something you need. Make sure you are well prepared for the weather conditions that are ahead of you.
In case you decide against hiring interstate movers NYC, you will be dealing with a limited amount of possessions your car can fit. In such situations, do a thorough cleaning of your wardrobe, and bring only the necessities.
No matter if you hire movers or let your parents help you relocate, you will have to do some shopping after arriving at your college. You cannot let your dorm room remain undecorated, can you?
Even though packing for an out-of-state college is extensive, with careful preparation, it is more than possible. All you have to do is give yourself plenty of time to deal with this task, and everything should be fine!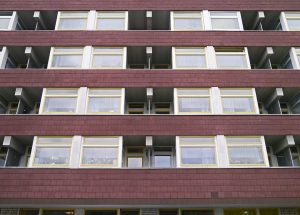 You will miss your family and friends
One of the toughest parts about moving long distance is the lack of the presence of your loved ones. When moving to an out-of-state college, you are bound to leave your family and friends behind. However, instead of being sad, you should think about this as a new start. This is your chance to turn over a new leaf and do all the things you have ever wanted to do. After moving off to college, it is a good idea to get out of your shell. Be social, and enjoy everything college life has to offer. Attend parties, and make some new friends in the process.
Moreover, if you are afraid of being lonely, you can always find a roommate. The prospect of moving in with a roommate can be an exciting one. Just make sure to choose your roommate carefully if you wish to avoid any potential problems.
Don`t forget to make the most out of your college experience
The idea of moving so far away could cloud your judgment for a while. You could be wrapped up in your worries, and forget to enjoy your college days. Even though it might be hard, do your best to relax and enjoy every moment. College days last only for a short time. Before you know it, you will be a college grad dealing with the challenges of becoming an adult.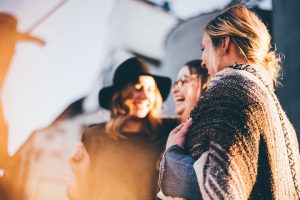 Moving to an out-of-state college is your chance to get out of your bubble. Instead of panicking and worrying about fitting in, you should relax. Remember, the hard part is over. You got into your college of choice, which was your number one goal. Everything from this point forward should be a piece of cake in comparison to that. Good luck!