Did you buy an old apartment that you need to adapt? Or your flat just needs renovating? If you got a headache by just reading this title, we hear you! Nobody really likes to go into the apartment renovation in NYC because it is a long-lasting, dirty and often quite expensive work… And worst of all, you don't know when exactly will it be finished. However, this does not have to be stressful if you find the right handymen… And, importantly, if you make a plan to know when exactly will you do which room. Along with how long will it last – and how much it will all cost. So, sit back, relax and let us give you all the answers!
How many squares – that many days
It doesn't sound that much complicated, does it? And yes, renovation takes time. Experienced people will say you can tell how long apartment renovation in NYC will last by the number the square meters you have. So for the apartment that has 70 square meters, the works would last more than two months. This is, of course, a very rough estimation. It all depends on how many things do you want to renovate and how much things do you have. If you want to make it shorter, you can always check moving and storage NYC options. In this way, you can move your stuff to the storage while you renovate.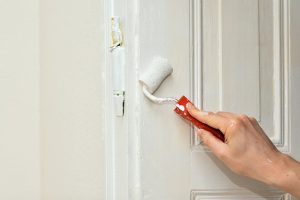 How much will apartment renovation in NYC cost
It is very difficult to give an exact budget, but, again, it all depends on what you do and how big is your place. Are just painting rooms or are you putting the new floors and windows? The prices may be anything from 100 USD per square meter to, well, who knows how much. This is just a rough estimation and these prices should be taken with a reserve. Total costs can vary significantly depending on the quality of the selected materials. Of course, this cost does not include the cost of built-in furniture, lighting, interior designs like curtains and similar. This also doesn't include moving company that can pack your things and keep them while you are renovating. Again, it's probably best to look into packing NYC options. And you will see that prices are not that bad considering all the benefits you get.
Out with the old
Okay, we covered the basics. So if you entered the old apartment in New York City, you immediately understand that some things have to be out of the way. Hey, even if the flat is not old, if it needs renovation, it needs to make space for new things. So, the first step is to disassembly. Like, everything that you can disassemble! This includes removing old tiles, sanitary facilities, floors (if you want to change it), electrical switches, built-in furniture, internal doors etc. If you are moving into a new building, it would not be bad to leave a message at the entrance. It can say something like Dear neighbors, in apartment number 12 on the third floor, works will be done for a month. We will try to be as quiet as possible. Thank you for your understanding. It may sound silly, but people will have more understanding when you say what you are doing.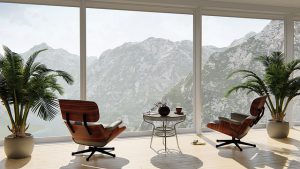 New windows
If you want to make your apartment appear bigger, you can maybe change the windows once you are renovating. This can be done in one day and it doesn't have to be that big of an investment. Handymen will easily take old windows and install the new ones. Of course, choose a day when the weather is nice and there is no rain. With new windows, you can also consider putting a new front door. Surely, remember to buy it on time, because you will probably have to wait for your order to arrive. This can also be done in a day.
Painting apartment
Of course, apartment renovation in NYC to some means just changing colors of the walls. And this is completely ok. It's also a good option if you are decorating your home on a budget. Still, if you decided to go full on when renovating, you have to choose a color for every room in your new space, followed by a wall smoothing and painting. This will take you around 7 to 15 days depending on the type of color. With that, keep in mind the condition your walls are in.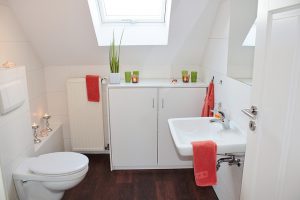 Floor placement
If you have decided to change the floor as well, the time for renovation will depend on the type of floor you choose (parquet, laminate), as well as the setting area. Make sure that once you place the new floor, it has to be protected with cardboard and foil. This is because the painting goes after floor placement. This usually takes about 2 days for laminate or 5 to 7 days for massive parquet with floor sanding.
Final touches
You're getting closer to the end! This is the time for the setting of parquet battens, and then the silicone. You are putting silicone between all the holes between the parquet strips and the wall, as well as the doors. Once you finish this, comes the final layer of the painting. If you have decided to put wallpaper on some walls, this is a moment to hire handymen for this job. Finally, you should put the installation of lighting and electricity. Also, now is the time to put a toilet and sink in your bathroom. However, do not remove cartons and foils just yet. If you plan to install the kitchen and wardrobe, these will help you to save the floors.
Although it seems like a lot at first glance, keep in mind that with apartment renovation in NYC like this, you get a brand new apartment. Just compare the price of the squares in the new building and the price of the square of the flat. You will find that this calculation makes sense. And if it makes sense, what are you waiting for? Go renovate your apartment!