Moving your fine art can be very difficult and stressful, but when you hire reliable fine art movers in NYC moving from one city or state to another can be a lot easier.
The goal of reliable art movers in NYC is to bring your valuables to a different place without having problems with packing, lifting, and loading. Professional movers and storage NYC can provide you with best NYC moving services including fine art moving. You should leave this hard job to professionals who know how to protect your art during the transportation and how to move it without damaging it.
Why is it so important to hire fine art movers in NYC?
When you want to transport your fine art from one address to another you should hire art movers in NYC to help you with this task. It is really important to find reliable movers for this type of moving because experts have skills and equipment how to do it in the right way. With NYC movers help your art pieces will be packed and transported in an ideal environment.
You don't have to risk injuries and damages of your fine art, you just can sit and relax while experts are packing and loading your valuables into the moving truck.
You ask: why art movers are better in this job than me? Because they have right skills and all members crew go through hard training to know how properly to handle all your requirements. That's why it is so important to hire fine art movers in NYC.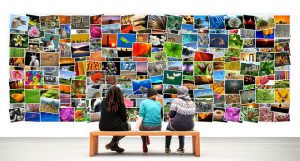 Finding Reliable Fine Art Movers in NYC
There are few tips you should follow when you want to find and hire reliable art movers in NYC. You need movers like Brooklyn movers – you can trust with your high-value shipments. So, when you want the best moving services for your relocation, you need to do a research to find reliable movers.
Good moving companies usually can provide you with all moving services you need. The additional services are the sign that they are more reliable and dependable.
The cost of hiring fine art movers in NYC
Also, reliable moving companies in NYC can give you a free estimate for NYC move so you can know the exact price for your relocation and all additional moving services you need.  For many people, the cost is the primary concern. It depends on many things like: is the move local or long distance move, how far is the distance of the move, how much stuff you need to transport, additional services and other factors. That's why we cannot say the exact price of moving your fine art in NYC, it is the question for your moving company. And it is the best to ask for a free estimate so you can decide which moving company is the best for your relocation.
Check companies reviews
When you want to find reliable art moving company you need to check their reviews online. They will show you how much is a reliable certain moving company. Recommendations and stories from clients can give you a sight on the way how movers work. When you want to avoid NYC moving scams and fraudulent movers it is really important to check everything about moving company. You need to be sure you can trust them with your valuables.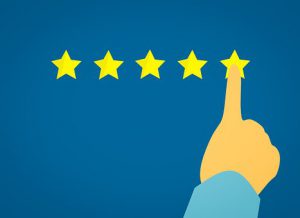 How to hire Fine Art movers?
When you are done with your research the next step is to fill the quote and to contact moving company. You should tell them about all the specifics of your move. Describe the type of fine art you want to transport – size, material, etc. Also, tell them about the distance and other factors like elevator, too many stairs, etc. They will give you the assessment and it is the start of hiring fine art movers.
Don't sign anything before reading the full moving documentation
When you want to hire fine art movers in NYC you also need to be careful when you are signing any paper. If you want to be safe check all the fine art moving services and their cost in your contract. In this way, you will not be scammed to pay more for services.
Ask them about moving insurance
Also, it is very important when you are hiring movers for your art relocation to ask them about moving insurance. The right type of moving insurance can cover all the possible damages and injuries during the move. So, be sure to get the best one for your relocation.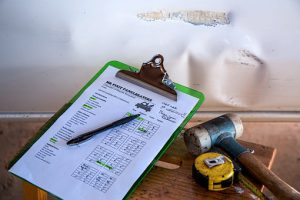 Tips for choosing reliable and high-quality art moving service in NYC
Finding trustworthy art movers in NYC is possible if you follow the below tips. With our help, the chances to find the right moving choice are big.
If you want to hire reliable movers to check their official website. The reliable movers have their address, email, contact number, and blog on their website.
Check the reviews from the previous customers. There is the big sign if that moving company is the trusty one.
When you want to get know better your moving company it is the best to call them and to check if they are enough professional. Also, ask them all the questions you want to get answers to your relocation. In this way, you will know if you are satisfied with their service and help. Every conversation can help you determine if certain movers are professional or not.
Reliable art movers in NYC usually offer several payment methods.  
Fine art moving company with a full range of services like packing, crating, insurance, and storage services are more reliable than companies without any moving service.
Reliable and trustworthy movers are always highly organized and punctual.