Moving is a big event in a person's life. It requires a lot of effort and time to find a suitable new place to live. Days and days of searching online, meeting with Brooklyn realtors or homeowners. If you are moving to a home you will own, and not a rented one, then there will be a few visits to the bank to get your mortgage approved etc. And this is just the beginning. Once you secure new living space for you and your family, you will have to find a moving company to relocate your stuff. And when the times comes for this stage of your moving process, you will want to get a Brooklyn moving quote. Getting a precise moving quote NYC is crucial for managing your budget. 
Factors that can influence the moving price
All the aforementioned activities, besides requiring your time, demand money too. Moving costs can vary greatly, depending on a number of factors. So it's only natural that you want to know beforehand how much is the move going to amount to. Firstly, let's see which factors influence the price of a move:
the amount of furniture you are moving – Brooklyn moving quote you get will be very different if you are moving a one-bedroom apartment and when you are moving a four-bedroom apartment. That is the number one factor that shapes the price of your move.
do you need storage or not – If you are moving from a three-bedroom house into a two-bedroom apartment, you will most likely need a storage unit and that will affect the NYC moving quote you get. Brooklyn moving and storage options are many, but you will surely get a good deal with us.
date of your move – The best case scenario is to start planning your move ahead of time and in offseason. That way you can get the best possible deal. If that is not possible, then the moving date is going to be a factor. The sooner you want to move, the higher the price.
are you moving any specialty items – When it comes to moving extremely large and/or heavy furniture, you can expect an increased final moving bill. If your move requires piano movers, your Brooklyn moving quote will inform you of the increased price of it. Same goes for pool tables and security safes.

The distance of the move is an important factor.
Moving price calculator
The first step to getting a precise Brooklyn moving quote is to visit our website, bigapplemoving.com, and use our price calculator. It is a very useful tool that can provide you with an estimate of your moving price. It is not going to give you the most accurate moving quote, but it is a start. You input the details of your relocation and it generates an estimate. You can input the date, the distance, the amount of furniture that needs to be moved etc. The more info you insert, the more precise estimate it will give you.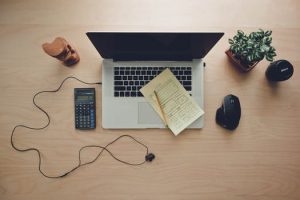 We understand how important it is to plan your relocation budget, so this tool can give you a starting point. A rough estimate of the price. But it definitely is not the final, binding price. For that, you will need to take further steps.
An onsite visit is crucial to getting a precise Brooklyn moving quote
Even though now you know which factors are determining for shaping the price, you still don't have what you are looking for. To get a precise Brooklyn moving price you will need to arrange a visit from the Brooklyn moving company you chose to conduct your move. Only once the movers visit you in your home and you provide them with all the necessary information, can you get a precise NYC moving quote.
Go through all the rooms in your home and show the movers all the items you intend to take with you. They will lift them a bit to see if anything is going to require special treatment. You should point out any antiques or items that are especially sensitive. You also need to disclose all the info you have about your new residence. Is it located on a narrow street, that is inaccessible to a moving truck? Does it have an elevator big enough to move your furniture? Can all the furniture fit through the doors?
Be completely open with the movers during the visit
You have to be honest with the movers who come to your home. If you give them all the information you have, they will be able to give you a precise estimate of your move. That way there will be no unforeseen expenses and you will spend only what you were told you can expect. If you fail to tell them everything you know about the new location, they will have to deal with it onsite, without preparation.
Let's take the example of the small elevator. If you tell the movers that your building has an elevator, but fail to tell them it's a tiny one, things won't go the way you planned. Maybe at first, you will be happy with the low moving estimate, but in reality, the moving day will last longer and will cost you more. If the moving crew expects to put your king size bed in the king size elevator in your new building, they will be unpleasantly surprised to realize they need to hoist it. Getting the hoisting equipment will take time and it will increase your final price.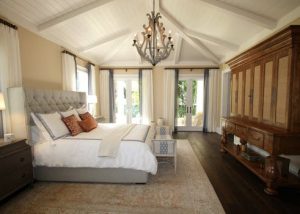 So, when you need a moving estimate, use our moving price calculator. And when you need a precise moving quote, arrange an onsite visit with the moving crew. Tell them everything you know and answer their questions with as many details as possible, and everything will be as predicted.