New York is one of the places where people come to find a job and to complete change lifestyle. This busy and crowded city has a high cost of living and tight real estate. So, if you want to get a job in NY as a newcomer you need a guide how to do it. But, remember that is the best to find a job before you relocate here.
If you are adventurous enough to live in New York, finding a job after you move is the priority. New York has impressive job opportunities. So, when you hire movers and storage NYC to help you relocate don't forget to move with a plan to get a job in NY as a newcomer.
Finding a job after moving to NY
If you want to get a job in NY as a newcomer be prepared that this is a really hard task and a big challenge. That's why you should relocate to NY with the attitude that you will make it and don't be afraid to try different jobs before you find the one from your dreams.
When you relocate to New York City, first you need to settle down and to hire storage professionals to help you store your things, because probably many your items won't fit in your small NY apartment. Also, if you want to start searching a job immediately when you arrive in NYC, consider using NYC unpacking services if you want quickly unpacking and settling down.
After these moving steps, it is time to find a job. It can be really hard but you need to persistent. Your job search only depends on you, so be ready for many challenges.
You need to remember that job market in New York is very competitive. So, make a plan if you want to make the success in NY job market. Many newcomers in NY have part-time jobs for months. It can be a good start and you can at the same time chasing the dream job in NY.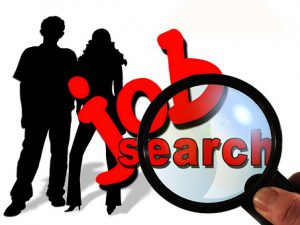 How to get a job in NY as a newcomer?
When you decide to move to NY, finding a job is an important step like finding affordable NYC neighborhoods where you can live. Life for newcomers can be tough because everything in NY is expensive so everybody is in hurry to find a job.
If you want to get a job in NY as a newcomer you need to meet people. Of course, you will apply online with cover letters but it is the best to mingle and to be more social in NYC. It is the main rule when you want to find friends and jobs in NYC. So, the first and best way to find a job in NYC is networking! NYC is big enough that you can find many ways to network.
Your Personal and Professional Networks
If you have friends in NYC, ask them if they know of a job opening at their company. Personal connections are the best way to get a job in NY as a newcomer. So, if you want to live and work in NYC try to build a network and to be connected with friends and other people. Attending different gatherings can also bring you a chance to find your dream job in NY.
Meet people in NYC bars
Many New Yorkers after work go with friends and co-workers for drinks. These gatherings are often filled with professionals. So, when you arrive in NY, try to find popular places where you can meet people. This is the best way to start building your NY network and to get contact information about job openings in NYC.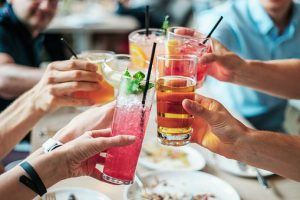 Coffee Shops are also great places to network
Local coffee shops in NYC are places where you can meet New Yorkers and to hear about job interviews.
At many coffee shops, you can meet professional freelancers and other people who are working out of the office. So, in this way, you will meet people with different jobs and it is an opportunity for you to find one.
Volunteer Work
Volunteering, besides it is noble, it is also a great way to meet people and to expand your professional network.
Sign up for a temp agency
If you want to get a job in NY as a newcomer, it is the best way to sign up for the temporary staffing agencies. With their help, you can try and find many different jobs. When you try many different jobs you can know what job really fits you.
Use a headhunter
Finding a job in NY it can be a lot easier if you have help from a headhunter. It can be very helpful to have someone who can arrange interviews for you.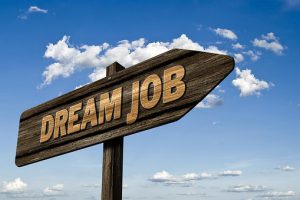 Picking the right part-time job in NY
When you are searching for NY job, you should consider finding a part-time job at the beginning. In this way, you will have money to pay rent but also it is great opportunity to meet people who can help you find your dream job. When you want to get a job in NY as a newcomer, you should be prepared that is possible that your first job here will be part-time. But, do not despair part-time job can be very helpful when you arrive in NY. You need time to know the city and to find a job you want.
Also, when you are picking a part-time job in NY, be sure you can do it. Don't apply for a job that doesn't fit you. So, don't search for impossible, make your job search easier.
Make sure that your part-time job is paying you enough. So, check the salary and job conditions before you apply for it.
Getting a job in NY as a newcomer means you need to do research, and to look and pick all the jobs you can do. Try everything you can and don't give up, you will find your dream job. It is just important to have a plan and to know how to do it.