When it comes to furniture moving, there is no way around the heavy lifting, that's for sure. The entire moving process involves many tasks. Some of those are packing things into cardboard boxes, lifting and carrying them to moving containers. Loading them in the moving vehicle for transport. Maybe you could get some commercial movers NYC to help you out? But now, let us tell you something you already know. Successful loading and handling of cardboard boxes is not the only thing you need to worry. There are heavy furniture pieces that give way harder time than boxes. So let us see what can we do to make that furniture moving a bit easier to handle – and with no or limited amount of costly damage.
Furniture moving is all about efficiency
The goal of furniture moving is to be as efficient as possible. Consider emptying all from the heavy items you seek to move to a moving truck. Basically, you need to figure out what needs loading first, second, when and where. Moreover, the general idea is to put heavy items in the back of the truck and around the sides. This helps with balance and keeps your stuff safe. Which is the most important? Consider some full service storage to help you out here.  Now moving on, this means that you are doing all the heavy lifting in the beginning. Once that is done rest is filling in gaps with other lighter stuff. All the remaining boxes and furniture parts. Make sure to prioritize, to make sure you tackle heaviest pieces first. Biggest and heavies need to go first. Don't let this prioritization scare you, it is just a part of the process!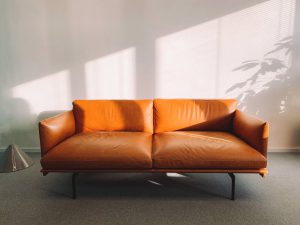 Lifting and breaking into smaller parts!
The thing is the more you break down your furniture into smaller parts the better. Remove all removable parts, like knobs, drawers, cushions, you get the idea. If your budget is not huge, at least arm yourselves with knowledge, learn the risks of hiring cheap movers. Now, break down segments, as well as bed frames, sectionals. Moreover, there are going to be a lot of screws, so gather some baggies to label it and store it. You do not want missing parts or screws later on when unpacking. Moreover, you are aware of all these heavy parts. So in case you are not in top-notch physical form. Make sure to slide, push and drag heavy parts. Not only it makes the tasks easier, but it also puts less stress on your body. Or you can simply observer with prof what we discuss here. And when lifting is needed, consider only one thing. Safety is the most important. 
Furniture moving and wrapping the parts:
Now, with furniture moving is not as easy and straightforward as with bookcases and refrigerators. Furniture usually comes in non-rectangular items, so it can be a proper challenge. Moreover, the crucial thing is to secure parts as tightly and neatly as possible. Make sure to cover all parts and surfaces, but do not cover the bottom side. Double-check to make sure pads do not come off during transport. And if it's an interstate move, then some interstate moving guides are a must as a guideline. So, get some shipping take, or any other wrap which is effective. Or perhaps you can get something that movers like to call 'mover's bands'. Not only reusable and versatile for not just furniture moving. So with this in mind, do not forget. You must avoid putting this tape, or any other directly over the furniture surface. You do not want minor damage that it!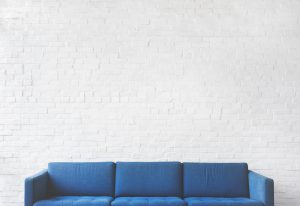 Making a plan for unpacking and unloading
Now, the thing is the moving process it is not done when you hear the breaks of your moving truck arrive. You are not in the clear just yet. Remember that part of the article that told you to prioritize. Take into account and plan ahead for when you need to unpack. Prioritize how to get all inside the home for resembling. This is what it means to be efficient. To cover both packing, and unpacking. This way you assure to save strength and precious energy. Save yourself the trouble of furniture moving of the truck and then into your home. Also, try to include some friends to help you out and set you off into your new home. So take your time do not rush anything.  
Now that we are at the end, few more words to make sure you get into the right mindset. This article serves as a guideline to get you going. You are not going alone through all this, Gather all the information you can, NYC highway density, weather conditions. Calculate, put into smaller tasks, create a priority list and stick to it. Once all this is done you are going to have a clearer picture for any potential moves in the future. It may not seem like it now, but all that stress of packing and unpacking goes away from your shoulders sooner rather than later.