It is usually after calculating the estimate of your relocation expenses that you'll find yourself Googling something along the lines of 'free moving supplies'. If you don't have an NYC mover's quote yet, get one as soon as possible! We all know that relocating to New York will be expensive, but, it's best to have an estimate early on. It will help you decide if you will be looking for completely free cardboard boxes for your move, or perhaps paying less to get the cheap ones. Hence, here are some ways how you can get completely no-cost parcels for your relocation.
The easiest way to get free moving boxes is from your family and friends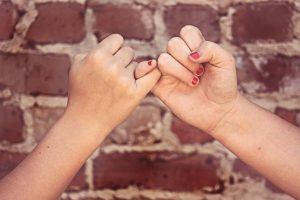 We all know that hiring on the of the NYC international moving companies is the right way to go. They will offer a wide range of specialized and professional services and aim to give you the most affordable move. However, even they can't beat the free cardboard boxes you'd be able to find yourself. So, if you'd like to trade some of your time for money saving on your moving budget, it's time to break out the family and friends contacts. There is always someone somewhere relocating, and, they're bound to have some leftover containers they won't need. You can't lose anything by asking them for boxes and perhaps some moving tips.
Next, we'd like to advise you to head to your place of work for potential free cardboard boxes
This will vary from job to job, though, if you work in any kind of food retail or food industry, you've just hit the jackpot. Most of the goods which arrive to your place of work will be in cardboard or wooden containers. And, plenty of stores don't need them after they're done unloading. Ask your supervisor if you'd be able to take those free parcels off their hands. If you work in an office, there are also plenty of opportunities for free cardboard boxes there. If any of your colleagues have ordered something online recently or if the office space has been upgraded, the likeliness of free cardboard packaging lying around is high.
If you still haven't found any, visit the neighboring stores for free cardboard boxes
You've made a couple of friends with the staff of the local Walmart or restaurant, right? It's time to shamelessly exploit that friendship. Like we've already mentioned, plenty of stores get their good delivered in different types of containers.
We'd suggest that you scout out these places for free cardboard boxes:
Bookstores – If you're moving your books to NYC with you, this is the perfect place. A library is always cheapest when shipped!
McDonald's – Have you ever checked out the amount of fries this food chain has brought in? Plenty! They all come in sturdy, cardboard boxes. The best part is they are frozen during their transport. Ask an employee to point you in the direction of the boxes and you will gladly 'sponsor' your move to New York.
Starbucks – The beauty of these boxes are their sizes. The weekly shipment containers tend to be versatile in both usage and size, so you can store different items in them for the relocation. Starbucks boxes are amazing for transporting your fragile items to NYC.
Grocery store – We'd suggest going apple crate hunting. These containers are the best, especially if the store gets the cardboard ones. They have lids and holes on the sides for easier carrying. They will be perfect for your local NYC movers to load and unload.
Retail shops – There are plenty of opportunities for free moving boxes for your NYC migration Ask the salesperson if they have any extra cardboard boxes which they don't need. You won't really lose anything by trying to get some of them.
Liquor stores – All hail lids! Containers from liquor stores mostly have lids and handles on the sides. They are sturdy and great for storing everything from books to CDs.
Office supplies stores – If you're looking for all shapes and sizes, start here. Most of these stores get a wide range of goods on a weekly basis. So, they will frequently have all kinds of moving boxes to give away. If you have any belonging which are difficult to pack for your move to NYC, start by exploring these stores.
For free boxes for your NYC move you should hit the Craigslist, too
If your change of address is happening in just a few days and you're in a rush to start packing, you may not have enough time to go hunting for free packaging. So, instead, it's time to go to the good, old reliable internet. Craigslist has a free section where you will be able to find plenty of no-cost boxes for your move. The best time to search this part of the website is at the end of the weekend. At that time people tend to dispose of containers. A good thing to do is also head out to the wanted section of the website. There, you will be able to put up a note telling people that you're looking for free cardboard moving boxes. Plenty of times those who've just moved will first look at that section, before putting up their own notice of no-cost containers.
If you still haven't gotten any parcels for your relocation to New York, visit Freecycle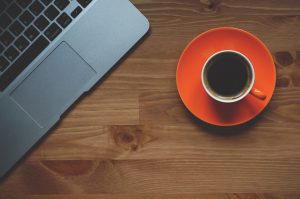 For those moving from larger town to the Big Apple, this will be perfect. If you aren't familiar with the website, here's a bit of information. Freecycle is an online community of people exchanging items for free. You will need to register and join before putting up your announcement. Don't narrow yourself to only moving parcels while on this website, and add any packing supplies which you still haven't bought to the list. Who knows, perhaps someone living in your city has plenty of them taking up space in their garage. After all, once you get your costs of moving to New York on paper, any free supplies will be a godsend.
U-Haul is another place where you can find free cardboard boxes for your NYC move
We're glad that you've chosen professional movers from NYC as your relocation method of choice. But, this doesn't mean that you can't visit the U-Haul website. They offer an amazing way to connect to their customers and exchange both experience and necessary things for the move. Look up U-Haul's Customer Connect and message board in order to get some packing supplies for free. You will be able to find used boxes for relocation and perhaps some wrapping materials, too. The best part is this is all completely for free. The people who will be giving you the supplies are those who have just move and their containers are usually in great condition, despite being used. If you're worried about getting confused because of their labels, cover them with some bright colored washi tape.
When in doubt, social media is the way to go, even for no-cost moving boxes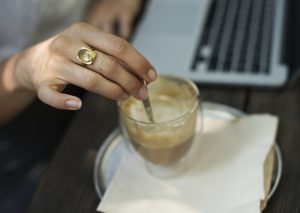 As you know, plenty of people migrate or order items online all over the US all the time. This creates a large number of disposable boxes that aren't needed and are usually thrown away. However, there is a way to use this as an opportunity. In this day and age social media is a constant presence for people of all ages. So, we'd suggest heading out to Facebook, Twitter, Instagram and other popular websites which you are comfortable with and announcing that you are looking to take these containers off people's hands. Pretty soon, a lot of people will send you personal messages if they are looking to give free cardboard boxes away. If you want to narrow down your field of announcement, it is a good thing to search local community groups. For example, on Facebook, there are plenty of groups where people are selling, buying or swapping in a certain area. It is a perfect opportunity for you!
An apartment complex near you may be the perfect spot to supply your move to New York
So, you've been looking online for the perfect housing in NYC? Or, you've hired a New York broker to help you out? Both of these lead to looking at different apartments and considering which one you will be renting in the future. Well, what do you think will happen once you relocate to NY? Naturally, you will unpack and quite possibly throw out your moving boxes. It's only logical that the same process will happen in almost every single apartment complex close to you. So, visit them and see if there are any new tenants. Sometimes you will be able to find the boxes thrown out back. But, if you're worried about how clean they are for your move to NYC, we'd suggest asking.
Your next stop for free moving boxes should be a nearby college dorm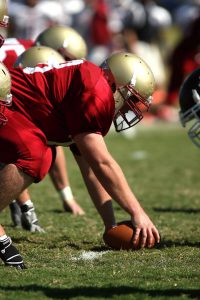 It doesn't matter if you are going to NYC for college yourself or not in this case. Find a nearby dorm and ask about if there have been any students who've recently moved in. If you're in luck there will be a few people who are, just then, unpacking, or have unpacked some time ago. Then, you can see if they would be willing to give you their excess moving boxes for free. Most of the students will be glad to have them off their hands. Though, some may ask for a few dollars for them. College life is, after all, full of expenses on every corner.
Local schools also might be able to fund your move to NYC, if we're talking about free packaging
Schools often order supplies in bulk, which leads to a number of leftover boxes. Most of these parcels are sturdy and durable, as they usually hold heavy items, such as books. If you're looking to cut the costs of your move to New York, this might be a great way. Visit the local schools, from elementary to college. See if they are willing to part with any of the cardboard containers. Plenty of them will be recycling or re-using the items. But, often, there are only so many that they can utilize and some teachers will be willing to help you out with your moving dilemma.
Most of the cardboard goes to the Recycling Center – find free cardboard boxes for your move to NYC there
If you are starting your packing process early, this might be a good way to get no-cost boxes. Drive out to the local Recycling Center and talk to some of the staff. They might be willing to give you some of the clean cardboard boxes which they get. This is also an opportunity to get containers of all shapes and sizes, as a center like this will have a wide range of choices. If the center breaks apart their boxes when loading them, you don't have to give up yet. A strong tape will help you get them back into packing shape. Soon, your Big Apple movers will be carrying them into the van.
Finally, you should scout out the nearby garage sales for empty containers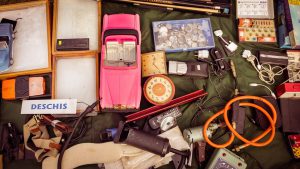 We think that yard sales are amazing, don't you agree? You may be able to find free cardboard boxes. Also, a number of useful items for your future apartment in NYC. We'd suggest driving by the garage sale places at the end of the day. Then, people have mostly finished buying. The host will usually have some empty containers for you to take off their hands. If they are reluctant to do so, offer a trade. When packing for your move to New York you've probably decided on leaving behind a bunch of things? Offer the garage sale host a trade where they can sell your items, give you the empty boxes and take a part of the sale's profit. Doesn't sound too bad, does it? And, it gives you a chance to skip your own yard sale and focusing on the moving to New York process.
]