The hardest part is over! You've reached New York in one piece with all of your belongings. Now, comes the enjoying part. There are plenty of things to do and see in the Big Apple. Start from the tourist attractions and continue on to the more mundane things, like discovering different coffee in New York. But, before all that, the main question is, after my local NYC movers unload everything, what should I unpack first? Luckily, we've got a short guide through the first day after your move prepared. There's no need to stay as stressed as you were during the relocation process.
Plan before your move to New York
As always, we're suggesting a little bit of planning in order to make everything easier. If you're well prepared for your relocation to NYC, the first day won't be stressful at all. So, start by following these simple tips and don't worry:
Pack smart when leaving for the Big Apple – by the room! Get your floor plans for your new home and pretend to be an interior designer. Figure out which items will go where in your NYC flat. Then, you will be able to pack accordingly by marking each box. You can write the name of the room where it goes or color code them. Either way, your movers will be able to put them in the correct spot.
An essentials bag is necessary – especially when packing for New York. Everything that you can't survive without should be in this bag. Think about it as an overnight bag, for example, and pack. On the first day after your move to NY, you will appreciate it even more.
Have easy access to your necessities on the first day after your relocation. The items you use the most should be packed last. This way, once you arrive to the Big Apple, you can easily get to all of them. Think about things such as sheets, pillows, kitchen utensils, bathroom supplies, etc.
On the first day after you move, large things take precedence
Depending on how tired you are after your relocation, decide which large items are most important for your first day in NYC. The best advice we can give you is to see what kind of different services your New York movers offer. Some will have the options of packing, unpacking, disassembly, and reassembly for a price. If you don't have the time for the mess, consider taking this service. Of course, if you don't have the space for some things at the moment, look at different solutions in your neighborhood. For example, there are plenty of good storage units available in Brooklyn. But, if you're doing everything on your own, here are some tips: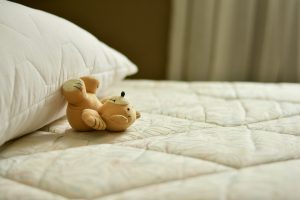 Let your moving professionals do the heavy lifting. The movers will already unload your belongings for you, so, by the plan we've mentioned above, direct them. Have them place all of the heavy furniture in the proper rooms.
Assemble the most needed first. On the first day after your move to the Big Apple you will definitely need your bed, right? That's the perfect place to start. Consider also placing your dining room table in its new spot. If you're looking to save money, start thinking about the perfect DIY idea for your apartment in NYC
Large appliances should also be taken into consideration. If you moved to NYC early in the morning, you may have the strength to assemble some appliances, too. Try putting your washer, refrigerator, stove, etc. into their proper places and preparing them for use.
The essentials are necessary on your first day after relocating to NY, too
We've already talked a bit about the essentials box, but now, let's see what you can actually find here. So, when you're packing it for your move, consider the things you will need on an everyday basis in your home. That way, on the first day after your move you can find these inside: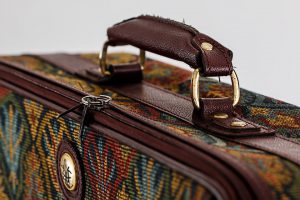 Clothes – don't be afraid to pack extra, just in case.
Toiletries – everything that you will need for the bathroom as soon as you arrive should be here. We would suggest putting some toilet paper in here, too.
First aid kit and necessary medicine – it's better to prevent than to cure, right? Have all the medication you may need with you ready for both your trip and your first day in NYC.
Phone and other electronics – don't forget their power cords, either.
Books, if necessary – a long trip might require some reading material. Besides, was there ever a better way to take a break than by immersing yourself in a completely different world? Take a break after you've finished unloading all of your boxes with your favorite novel.
Moving binder – it should include all important documents. From your passport to the binding quote with your NYC movers.
Some snacks and drinks – for the road and the first day in your new home in NY.
A pocket knife with various options of blades and screws – a handy tool. You will definitely need this as you begin to open your boxes on the day after you move in.
You should be able to access these items easily the first day after your move to NYC
Unpacking everything in one go is usually an unrealistic dream. Especially if you've just moved to NYC! You will still be getting used to your new place and deciding what to place where for a while. In fact, the unpacking process usually takes about one week. So, following the rule of the thumb, make sure that these items are on the top of your boxes. Also, it would be great to have their location clearly marked: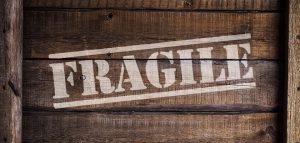 Toilet paper – if you haven't packed it in the essentials. You never know how close the convenience store will be to your new flat in NYC. It's better to be prepared than to have to be creative.
Unopened dish soap / all-purpose cleaner – if you haven't had a cleaning service or done the job yourself, you might find your new place in a bit of a mess.
Coffee maker and coffee – for the creatures of habit. On the first day after your move to NYC, you will definitely be looking forward to the coffee in the Big Apple. If you're not ready to spend a few bucks more on your usual cup of Joe, bring the supplies with you!
Food for an easy meal – if the convenience store isn't close. It's easy to pack a jar of pasta sauce and some noodles for a simple dinner, but not to hunt them down in the boxes when you settle in. Be sure to label everything for easy access.
Mug, plate, fork, knife, etc – should be easy to find. We'd suggest packing your everyday kitchen items last.
Shower curtain – self-explanatory? Most people tend to forget it and then end up cleaning a mess afterwards.
Sheets and pillows – and other items you may need for your bed. A comfortable night's sleep will set you up for all the work you will need to do in the morning.