Living in NYC is everything but cheap. Unless you're lucky enough to own a place, or you have a significant other, you will probably need someone to share expenses with. If it happens to be that you have a great job with an excellent salary, costs won't be a problem. So, besides those three groups of people, everyone else needs to figure out the best way to not become broke due to rent costs. Did you know that New Yorkers pay almost 60% of their income on rent? Finding a roommate in New York should definitely be the option to explore. It has its pros and cons, but it will certainly help you save some money. Or give you the opportunity to live closer to your new job. Or at least to subway.
Tips on finding a roommate in New York
If this is not your first rodeo, you already know the drill. But, if you're moving to NYC and searching for a roommate for the first time, there are some things to know in order to prepare yourself. Firstly, finding a roommate in New York can take time. And, the worst thing is – if you are not there for a short period of time, it's probably not going to be your only moving. So, you better learn how to find a good roommate, because you are going to need that skill. Try to avoid some mistakes in the first place. No one likes wasting money and time, right?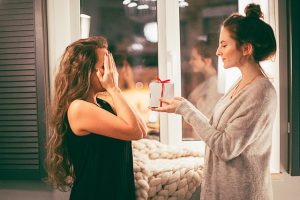 Possible situations
There are three scenarios that you could find yourself in when finding a roommate in New York:
You don't have the roommate, nor the apartment. Try to find the roommate first, with whom you'll be looking for apartments. If you are not in a big hurry and it's important for you to have control over everything, this is the right option. Just be prepared to have some additional cash for first month's rent, security deposit, and broker's fee. Also, be prepared to sign a lease.
You are looking for the vacant room in a leased apartment. Go around town and pick what you like the most or what suits you at this moment. You will probably save money on furnishing and brokers fee, but also – avoid signing a lease. On the other hand, it may happen that you are going to need some adjustments if you are the only one new in an already established living situation. Of course, if you have too many belongings, don't hesitate to use some of the affordable storage solutions. At least until you find some bigger room or apartment.
You have the apartment but are in the pursuit of finding a roommate in New York. There are some great ways to meet potential roommates, but you have to be open-minded. After the new people come to your apartment to see the room, learn the tricks to assess them quickly and what to look after.
Steps to follow for finding a roommate in New York
Assuming that you have already decided to use the service of professionals like Brooklyn movers and settled in your new apartment, now it's time to find someone to share the experience with. If you are looking to find the best possible roommate in NYC, here is what you can do:
use your network and websites,
meet in person,
ask the right questions,
look for the warning signs.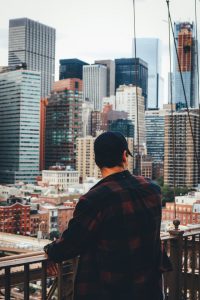 Before you even start looking, make sure that you understand that you don't have to like everything about this person. However, it's important that they meet your priorities. So, decide what you find crucial for someone to live with you and go from there.
Use your network and websites
You probably wish to avoid unnecessary relocations, because the moving cost and the estimated price for NYC move can be high. So, maybe the safest way for finding a roommate in New York is to find somebody that you already know. Even a friend of a friend isn't a bad idea. Due to the references that you'll be getting from a mutual friend. That's why it would be good to use social media and contact everyone you know in search for the best candidates. Also, there is a lot of websites for connecting people who need roommates. People need to set up a profile, and the more information they give, the higher is the chance that someone chooses them.
Meet in person
Unless your potential roommate is your high-school friend, you should really meet the person before deciding whether you want to live with them or not. If someone can't find the time to meet you in person, that is a red flag. It shouldn't matter if you're on a mission of finding a roommate in New York or a room. Your chat with someone you just met on a Craigslist could be great, but there is a lot of scammers out there. They can ask a lot of money upfront and then disappear, or just be different in person than in writing. And you can't just continue texting with the person you live with in order to get along.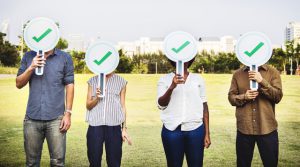 Ask the right questions
After you find someone interesting enough to want to meet them, it's important to ask them the right questions. How are their cleaning habits? Are they still friends with their ex-roommates and if not – why not? If there are a lot of shady stories or that person always blames everyone else for their disagreements, the problem probably lies with them. Are they fully employed and how are the finances? Maybe these are not very comfortable questions to ask, but they are necessary.
Do they smoke or have pets? Are they a night owl who likes to party or not? Think about whether you like the answers you hear. Night owl isn't necessarily a bad thing if you prefer that kind of lifestyle yourself. However, you must have a faith that your apartment isn't going to be demolished and that you are not going to need NY home improvement sooner rather than later. Do they have a significant other or not? You should know in advance if there is usually going to be two people at your place instead of one.
Look for the warning signs
All the answers to these questions can be potential warning signs. If you feel that something isn't right, that is probably the case. Unless you feel completely comfortable with the person in front of you, you shouldn't settle and you should continue your mission of finding a roommate in New York. Besides listening to your gut, watch out for the people who have addictions. If they tell you that they drink on regular everyday bases, that's not good. If you have any doubts that they'll be able to pay rent due to their occupation or looks, turn around and move on. And if they are great but coming with a cat, however cute it is, you know you are allergic to cats. It's OK to say – thank you, next.