Your relocation to Brooklyn makes you nervous. There's just so much to do. Packing, organizing, throwing away, moving, unpacking, the paperwork… The list seems endless and it gets longer by the day. So you realize you need to hire professional movers to help you pull it all off. But you also need to find an affordable solution. So, how to do it? How to find cheap movers in Brooklyn? 
On the other hand, you are aware that low prices shouldn't be your only criteria. If they are cheap but unreliable – what's the point of hiring them? Unprofessional moving companies or even fraudulent movers can end up costing you so much more than hiring a good moving company. There's a possibility your things will get damaged, broken or even stolen. That could cause you financial troubles and cost you a lot of nerves. To avoid all that mess, follow our tips and you'll do just fine.
First thing you need to realize about finding cheap movers in Brooklyn
The number one thing you need to accept about finding cheap Brooklyn movers and storage company, even, is that it can't be done overnight. Nor a week, depending on your schedule. To be able to differentiate a really good deal from a bad one, you need to invest some time in your search. It is really important to set aside enough time to do a thorough search and choose the best option for your budget.
Search the available resources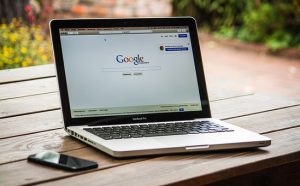 There are 3 sources of information when you are looking for cheap movers in Brooklyn:
Google almighty – the number one go-to source of information when it comes to any search will not fail you here either. Look up moving companies online.
Newspaper ads – if you prefer to flip through your news rather than swipe, you can look for cheap movers in Brooklyn in the paper too.
Word of mouth – there's no better way to hire movers than to follow a recommendation given by a close friend or a neighbor. Ask around and see if anyone you know has worked with reliable yet affordable movers.
Arrange to meet with prospective movers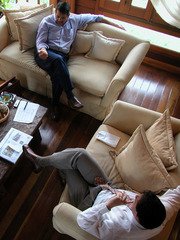 We cannot stress enough the importance of meeting with the movers before the moving day. Don't get carried away by low prices and a reassuring phone call. To be absolutely sure you are entrusting your belongings to a trustworthy company, you must meet with prospective movers. You can form a better idea of how they do business if you meet in person.
The meeting should be arranged at your home, so as to give them a chance to see your belongings and your building.  When movers make a home visit they can point out to you that moving a specific item (a large bed for example) through a specific space (a narrow staircase in your building) will cost you extra. You wouldn't be able to get that information via phone call alone. And you'd be negatively surprised by a high final price.
What are the questions you should ask prospective movers?
Besides disclosing as many details as possible about your relocation, you should also ask the right questions. Inquiring about the moving company will help you hire movers who are both reliable and affordable. Remember, don't get carried away by offers of cheap movers in Brooklyn who don't have the right credentials. Here are a few must-ask questions:
Are you licensed? – Any respectable and serious moving company has a US DOT number. This is a legal requirement for companies operating in this sector. Feel free to ask them about theirs. When they give it to you, you can check it here. If they are not registered, move on and avoid a scam.
How long have you been in business? – Ask your prospective movers about their work history. You will preferably want to hire cheap movers in Brooklyn who have some experience.
Have you done this type of move before? – Let's get back to the example of a big bed and a narrow staircase. If you are moving to a fifth-floor walk-up, and you have large furniture that doesn't fit through the door, you will require movers with special skills and expertize. That bed will most likely need hoisting and you want to hire movers who are affordable, yet skilled at that particular task.
Do you offer storage services? – If you need storage facilities in Brooklyn around the time of your move, ask your potential movers at what rates do they offer them.
What kind of insurance do you offer? -Chances are your cheap Brooklyn movers don't offer a good insurance deal. It might be better to get insurance from an insurance company and really protect your belongings.
There are a few things you can do to cut down your moving costs
Hiring the cheapest possible movers isn't the only way to have a cheap move. What you should do instead is get involved as much as possible yourself. You can pack up your things yourself in boxes, rather than leaving it to the movers. And speaking of boxes, you can find free cardboard boxes in different places. It requires additional time and effort, but it diminishes the final price of your Brooklyn relocation. Unpacking can be left to the movers, but naturally, you'll want to do it yourself if a cheap moving deal in Brooklyn is what you're after.
If it seems like too much for you, you can always ask your friends and family to pitch in. Packing can be a fun task if done with a friend who compliments your fashion and decor choices. And that cousin of yours who plays defense can make your life easier when the moving day comes.
So, if you start early, meet with prospective movers and ask them the right questions, you can secure a reliable yet a cheap moving company in Brooklyn. You just need to be patient and thorough in your search!