Finding a tenant in NYC isn't as easy as one might think. It is similar to the situation of looking for an NYC moving company when you need to relocate. You want someone reliable, trustworthy, and responsible. To cut the long story short, you want the perfect tenant in NYC. How to find one? We can give you a few tips and hints. Hopefully, you will complete the search for the perfect tenant in NYC successfully.
How to market your property for rent?
Marketing your property in different ways is inevitable if you want to achieve the maximum exposure and attract numerous prospective tenants. The more prospective tenants there are, the bigger the chances you'll find the perfect tenant in NYC for you. Since investing in NYC rental real estate has already been your choice, taking this search for granted is out of the question. Get down to some work.
Firstly, you can use various websites to market your property for rent. Choosing Craigslist might be a good choice. However, if you want to opt for something safer, hiring a real estate agent is an excellent decision.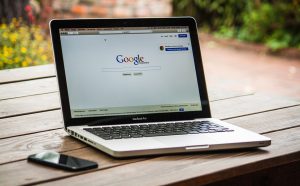 A real estate agent – your helping hand for finding the perfect tenant in NYC
When looking for the perfect tenant in NYC, hiring a real estate agent is the smartest decision. Although you will have to pay for the services, the results are beneficial and worth every dollar invested. Real estate agents can help you market your rental property on websites like Zillow, for example, which a vast number of people visit on regular basis. Eventually, you will get countless prospective tenants to consider and, in the end, find the perfect tenant in NYC.
Necessary checks you need to perform to find the perfect tenant in NYC
When you need to choose the most reliable mover among local movers NYC for your relocation, it is important to consider customers' reviews and recommendations as one of the key criteria when making the final decision. Similarly, when choosing the perfect tenant in NYC, you need to invest some time in checking the validity of the information in the rental applications. We suggest the following list of items to be checked.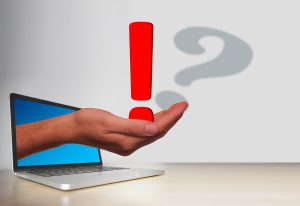 Verifying the income of your prospective tenants
Understandably, you need to make sure the tenants you are considering can afford your rental property. A widely accepted unwritten rule states that your prospective tenant's salary should be at least three times higher than the rent. Only then can you expect the tenant to pay the rent on time. Furthermore, a conversation with the potential tenant's employer is also advisable. In just a few minutes you can gather the information on how stable their employment is and potentially learn something about the tenant's personality.
A credit check
The crucial point here is the income to debt ratio. It can easily prove whether the prospective tenant has enough money at his or her disposal to pay the rent regularly.
The prospective tenants' rental history
If possible, contact the previous landlords of the prospective tenants you are considering. They can answer most of the questions, if not all, then the ones that are bothering you. However, be smart and don't get deceived. Try making some deliberate mistakes concerning the tenant you are checking and you'll see immediately if you are talking to the real or a "false" landlord.
Tenant screening services
There are companies who can help you gather all the relevant pieces of information concerning your prospective tenants. They offer tenant screening services for the price of $30 to $50 dollars per tenant. The information you get includes the credit report, the results of a criminal check, eviction records and so on. If you don't want to run the checks on your own, hiring a company like this will significantly save your time and yet give valuable results.
The qualities of the perfect tenant in NYC
Having given some thought to it, we have come to this list of qualities of the perfect tenant in NYC:
Responsibility – You should look for a tenant who pays the rent and bills on time. This will save you a lot of nerves.
Stability – You need a tenant who strives to settle down, without making frequent changes in his/her life. Maybe your rental property will be the right place for achieving stability.
Tidiness –You want a tenant who will keep your rental property clean and tidy. This person should know how to clean your apartment with ease, for example.
Politeness – Your tenant needs to be polite and get on well with the neighbors. Also, if you are having multiple tenants, you can expect them to get involved in common roommate issues, but it is of key importance to know how to resolve them.
Organize interviews with prospective tenants
This can get time-consuming but it will be highly beneficial. It is advisable to meet your prospective tenants face-to-face and ask a prepared set of questions to all of them. Then, you can compare the answers and make a decision. Some of the questions you should consider asking include:
What is the reason for your move?
Do you have any pets?
Do you smoke?
Have you got any hobbies?
Have you got any specialty items that you will bring with you? – For example, if one of your prospective tenants is a musician, you can also ask: "Do I need to make some room for musical instruments before you move in?"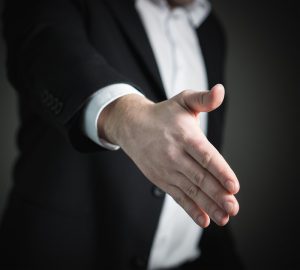 If you want the perfect tenant in NYC, be the perfect landlord yourself
When you finally recognize the perfect tenant in NYC, you can discuss the terms of a leasing agreement. At the same time, try to be helpful as much as you can. For example, if your perfect tenant comes from another state, the least you can do is suggest some reputable long distance movers NYC to help with the move. Be a dependable helping hand and not just the landlord who cares about profit only.
Not only will you be screening prospective people to find the perfect tenant in NYC, but they will also be screening you. Consequently, the first impression you create should be positive. Make them realize how responsible, professional and honest you are. Also, treat all the potential tenants equally, regardless of their sex, race, religion, family status, disability, etc. Only then will you deserve their respect and trust.