One thing is for sure – this is a state with so many nicknames. The Heart of Dixie, The Cotton State, the Lizard State – you name it, but Alabama is for sure a place to move to for many reasons. It has a rich historical background and a lot of nature to enjoy, as well as affordable homes. However, if you are thinking about moving to Alabama, there are some things you should know. You should be prepared for the long-distance relocation, choose the best season and find the perfect home for you and your family. Enjoy our guide to your relocation to Alabama!
What are the biggest cities in Alabama?
When you are moving from New York to Alabama, you should know what are the biggest and the most popular cities there. You will probably not find an exact vibe and size of NYC, but here are the biggest cities in the Cotton State:
Birmingham – the biggest city in Alabama has a population of around 212,000. It is the home of the biggest urban park in the country – Red Mountain Park, which is 40% bigger than NYC Central Park.
Montgomery – the capital of the Alabama State has a population of around 206,000 and a rich historical background.
Mobile – A bit smaller than Montgomery, and positioned right "below" it, this city is a rainy city, so if you are looking for sunshine, this one may not be right for you.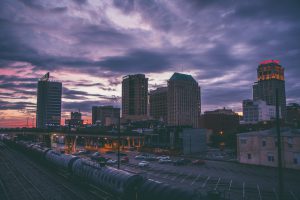 Weather
One of the first things to think about when leaving for Alabama is weather and how it will affect your lifestyle and moving process. Most of the year, Alabama weather is very nice. Summertime temperatures can reach 90 degrees, however, it is usually around 75-80 degrees. Winter temperatures are typically between 30-65 degrees, and there is little snow. Both spring and fall give average temperatures of around 40-60 degrees, so as you can see, pleasant weather is expected throughout the year.
Moving to Alabama tips – weather
Even though Alabama is pretty lucky when it comes to weather, there are some things to consider when moving.  Spring and fall months are stormy months, so it would be great if you could avoid these for your relocation. Hurricanes and tornadoes are also possible, so you should definitely think about those when moving. Luckily, there are serious warnings and drills if hurricanes or tornadoes are happening, so you will be updated about it. Probably the best month to move is October when the weather is dry and pleasant.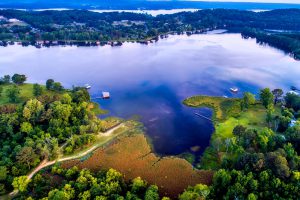 Jobs, taxes, and cost of living
Considering the population of around 5 million people, this state has a great job market. That's why a lot of people moved here in the last couple of years. The reason why people (especially young ones) relocate to Alabama are the following industries that are growing and developing all the time:
technology and computers industry;
medicine jobs – nurses, physical therapists, dentists, pediatricians;
aircraft assembly jobs.
Along with the growing industry, Alabama state has a quite low cost of living. However, the average salary is also lower, so keep that in mind. Especially if your wages depend on tips, the minimum wage can be quite low.
Considering the taxes, Alabama has a relatively low-cost tax system. The amount you have to pay depends on your income, county where you live and your marital status. You can easily use the online tax calculator to check the amount of your Federal Income Tax.
Schools
Education of your children is not something you should worry about when changing residence to Alabama. The education system quality has improved a lot in recent years. The average results of Alabama schools and colleges have been high in ranks, so you have a lot to choose from. Your older ones can choose from many great colleges – Auburn University or the University of Alabama, for example.
Public high schools in Alabama include:
Spain Park High School
Bob Jones High School
Loveless Academic Magnet Program High School
Mt.Brook High School, etc.
many other private high schools, too.
Some of the great elementary schools in Alabama are:
Dean Road Elementary School
Cary Woods Elementary School
Shades Cahaba Elementary School, etc.
Moving to Alabama tips – schools
When you are preparing to get going to Alabama, you need to choose a city or neighborhood according to your family's needs. This means that you need to think about the proximity of your home to a local school, so your kids don't need to spend a lot of time traveling to school.
Living in Alabama will be like this
Moving to Alabama from NYC will bring some changes to your lifestyle. In Alabama, you can expect calmer, slower and less complicated lifestyle. Here people to organize festivals all the time, and celebrate almost everything. This also includes a lot of tasty, but fried and less healthy homemade food. Nature is amazing, both beaches and mountains are worth moving here for. And, if you like sports, Alabama will be a heaven for you, since people here are great football fans.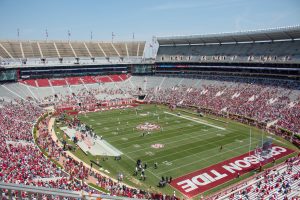 Moving to Alabama – here's what you need to do
Since this is not just a local move, moving to Alabama needs to be planned and organized. We especially recommend this to everyone who is relocating for the first time and is not sure how the whole process goes.
That's why we advise hiring professional moving company, like Big Apple Movers NYC, to help you relocate. Licensed and experienced moving company like this will handle all your things with ease, so you don't need to worry about them being lost or damaged.
You can also lower moving costs
To reduce the moving costs, you can always go through your items and see if there are some things you can leave behind. Maybe you don't need to move every item you have, so be sure to declutter and organize before you start packing. You can also get free cardboard boxes to reduce your moving costs. This will mean a lot to you in terms of reducing the cost of moving. After all, who would not want his expenses to be as low as possible? We are sure an extra dollar will be a lot of use for you during the relocation. And of course, you should tend to save as much as you can.
However, if you are not sure, how much you will need to pay for everything, you can get free online cost estimate with the online moving costs calculator.
After the move, be sure to register your car and get Alabama driver's license as soon as you get there. Change your address at the local post office, and be sure to inform everybody you get the mail from – friends, family, bank, etc. The last thing you need to do is to enjoy your new home – Alabama!