It's easy to have big expectations when moving. Especially if the city in question is New York! However, you should be careful about how you prepare for this new chapter in your life. The majority of people who are moving to NYC are usually young and single. Sure, there are plenty of families living in The Big Apple, but life in the city can sometimes get a bit too hectic for them. If you're one of those who are moving to NYC alone, then read on. We've got a few tips for you, including how to find moving companies Brooklyn and fully get ready for this adventure.
You are never really moving to NYC alone when you've got reliable movers!
Even though you are moving without family, it doesn't have to mean that you are all on your own. Hiring reliable and experienced movers is the #1 advice everyone will give you in this scenario! It's a common misunderstanding that this is just a waste of money. When you really think about it, moving to NYC alone without professional assistance is very risky! Especially if you've got something bulky and heavy that you need to bring along. In that case, you can even call pool table movers NYC to help relocate your heavy (and expensive!) pool table that you couldn't do on your own.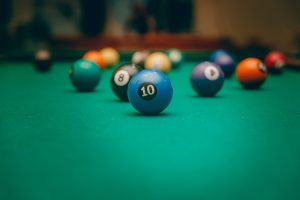 Prepare for that #commutelife that everyone is talking about
Owning a car in NYC is not really an option. Unless you live in the suburbs, that is. But chances are that if you've moved alone, you have a roommate and you rent an apartment somewhere in Brooklyn or Astoria. Manhattan can be more expensive, but that's where most people work! So, you would have to resort to using the subway, as all the locals do. The commute in NYC is not that bad! When you get a monthly MetroCard, you can go wherever you want. Download your favorite music, podcast or simply get a book and make good use of that time spent in the commute.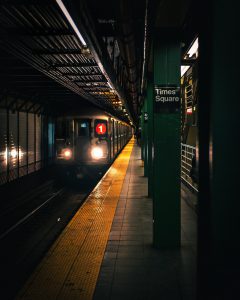 Save the energy for the apartment hunt – you'll need lots of it
Apartment hunting in NYC is no joke. Either it's way too expensive or too far away, or simply in a really bad condition. You can opt to hire a broker to help you out in this process if needed. However, be aware of the scams! Look for reviews and only take recommendations from people you trust. The cheapest housing in NYC isn't necessarily the best, so take your time and don't rush with your choice.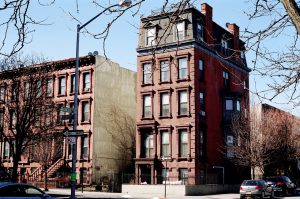 Prepare your budget when you're moving to NYC alone – it can get expensive!
Life in New York is one of the most expensive in the country. Especially if you're living alone! That's why you should consider constructing a detailed budget of what you can and can't afford. Using various budgeting apps is good advice for younger people who aren't fully familiar with their finances. Don't let this discourage you! Living in NYC can be a great time, just make sure you know what lies ahead of you in this journey.