What it's like living in Brooklyn? If the crime stories from the 80s and 90s are all you know about life in Brooklyn you need to know that those times have changed. Today, living in Brooklyn, the most populated of 5 NYC boroughs, can be very fulfilling. With many parks, restaurants, organic grocery stores, bookstores you will find that living in Brooklyn can be a great experience. If you are thinking about moving to NYC and you are considering Brooklyn movers to help you, you are on the right track. Brooklyn is the most populated part of NYC and moving companies from this area are among the best in business.
Everything to know about life in Brooklyn – Moving to Brooklyn
If you decided to move to Brooklyn or you are doing a commercial relocation hire a good moving company to help you. Brooklyn moving companies are very experienced. So, if you are thinking about hiring a moving company from your new neighborhood you can be sure that your relocation will be completed on time and without much stress. Of course, don't hire the first moving company you find on the internet. Before you decide which company you will hire, do thorough internet research. There are many fraudulent moving companies that would be happy to take your money if you are not careful. Read the reviews on their websites or find relevant forums to find out which Brooklyn moving companies are most reliable.
What you should know about life in Brooklyn neighborhoods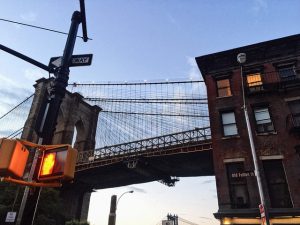 Before you decide to move to Brooklyn it would be wise to explore the neighborhoods. This task won't be easy at all as there are more than 50 neighborhoods in Brooklyn. So, before you engage in heavy research maybe you should think about what type of neighborhood would be best suitable for you. There are some parts that could be considered elite and on the other side, there are neighborhoods that are perfect for those living on a budget. So do your research depending on your requirements. Here are some suggestions that will help you decide which Brooklyn neighborhood is appropriate for you.
Some of the Brooklyn top neighborhoods
Carroll Gardens
Carrol Gardens is considered to be one of the top Brooklyn neighborhoods. If you are looking to buy a house or apartment you should know that in this neighborhood they are pretty expensive. But if you can afford it you should definitely consider this part of Brooklyn. Nice streets with lots of greenery and trees, bars, restaurants, fashion boutiques. It is really a nice place for young families.
Williamsburg
Another trendy Brooklyn neighborhood is the Williamsburg. It is a very nice place to live with rich cultural, ethnic and artistic diversity. Of course, it is also very expensive to own or even to rent an apartment in Williamsburg. But it is definitely worth it.
Brooklyn Heights
If you look for articles with best Brooklyn neighborhoods every list you will find will include Brooklyn Heights. Situated directly across the East River from lower Manhattan this charming part of Brooklyn is one of the most recognizable parts of NYC.
If you want to know more about life in Brooklyn neighborhoods you will need to spend a lot of time researching. Every person has its own requirements and only you can decide what is best for you and your lifestyle.
Brooklyn life – Transportation
Many Brooklyn residents own a car and it is up to you to decide if you need one. If you have kids you will probably need a car. But if you live alone you would probably be just fine without owning a vehicle. New York public transportation is very well organized and there are many ways of getting where you need. So, you don't need to worry about getting to work, for example. On the other hand, your own car could be of great help in your everyday life. But don't forget that owning a car will cost you. Besides the money you have to invest in buying a car, there are many more expenses you need to count in. You will need money for insurance, registration, gas, maintenance, occasional repairs and maybe even a parking place.
Owning a car could be an unnecessary expense for you.
So before you decide, think about this:
Do you have a place to park your vehicle? One of the things you need to know about life in Brooklyn is that finding a parking spot can be difficult. Especially in some areas.
How will you go to work? Maybe if you use your car to go to work it will help you to shorten your commute time.
If you have kids then you should probably own a car. Maybe it will help you in getting them to school or you can go somewhere for a weekend?
Where will you shop? A car is very convenient if you need to do a larger grocery shopping. Is your grocery shop far from where you live?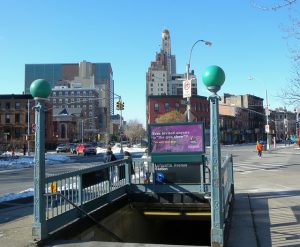 If your answers to all the questions above are negative, you can relax, forget about the car and rely on Brooklyn's public transportation system.
Everything to know about life in Brooklyn – safety
Although the Brooklyn crime rate has dramatically dropped since the 90s there is still much lawbreaking in this part of the NYC. When you think about safety you need to understand that Brooklyn is big.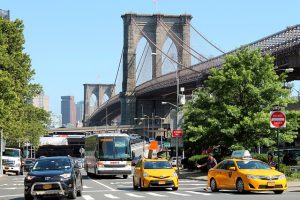 And if you ever lived in a big city you know that you need to be careful when going into back alleys at night, for example. If you are street smart you will quickly find out what kind of behavior could get you in trouble so you can avoid it. But generally speaking, Brooklyn is a safe place to live in and has nothing to do with that notorious place from the 80s and 90s. That is why many people decide to move from Manhattan to Brooklyn.
Brooklyn nightlife
Brooklyn has a fantastic nightlife with thousands of bars, restaurants, nightclubs. Don't feel sorry because you are not in Manhattan. Brooklyn has an even better nightlife and if you visit neighborhoods like Greenpoint, Williamsburg, Clinton Hill or Red Hook you will see for yourself.