Moving abroad requires a great willingness and determination of yours, as well as a bunch of things you already know before relocating. Lifestyle, costs of living, culture shock, car driving, food and drink habits, and language barriers are just a couple of things you may want to learn about before the move. There are, however, some things you cannot learn about – you have to experience them. I'm going to share with you some of my experience when it comes to moving abroad. These include things you may not know, but which can make life easier in the new city. I hope this will be helpful before moving abroad!
Packing stuff before moving abroad
is a challenge
If you are one of those who are moving for the first time, packing can be really hard for you. If you are of those who know packing only from winter/summer holidays – then get ready for a surprise! Packing for a move is completely different! Moving abroad often means that you will have to travel by plane. So, surely you won't be able to move everything you would like to! Therefore, packing your stuff for moving abroad is a real challenge. First, think about where are you going to. Inform yourself about the climate there, so you could manage to pick the most appropriate and important clothes. For example, imagine moving to Florida from Moscow. Surely you won't need to bring all winter jackets and fur hats!
In my case, when I was moving abroad to New York, I packed my favorite clothes, because clothes are the cheapest and easily replaceable things when comparing to gadgets and tech items, for example. Of course, the most important thing is to bring all the documents: identity card, passport, visa, health card, driving license, a college degree, and others. Of course, bring some dear memories and valuable things, too. If you still want to move a piece of furniture, a pet or something else from your home, I can highly recommend to you Movers Manhattan if your choice is New York, just like mine.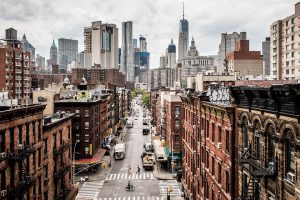 Living
in a metropolis after a small town? Think twice!
If you are living in a small town but longing for a life in a metropolis, you may wish to think twice before moving abroad. This is also what I wish I knew before moving abroad. For example, living in New York is totally different than living in other big towns – not to mention the smaller towns! First, you need to overcome language barriers (If you're not a native or fluent English speaker). There are also cultural barriers and other things that you didn't meet before.
New York City is a metropolis, and it's open to all religions, races, and cultures and you will certainly be well welcomed and accepted. But you should know that NYC is a place with a fast lifestyle. You need to be an adventurer, hard-working, to love adrenaline, crowds, parties, and everything exciting to live in this city! Besides, New York City is huge! You will use the metro more than a car or a bus. There are many people in the streets, so if you're not used to noise and crowds, this is not a place for you. Because of this, before you tackle the city, it's a smart idea to check out some must-see spots in NYC.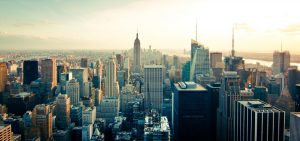 Things I wish I knew before moving abroad
You'll experience c
ulture shock
Experiencing culture shock is a common thing when it comes to moving abroad. Of course, you won't just move to a city before you get detailed information about life there. However, sometimes it's not enough to know some things – you need to experience them.
Imagine coming from a small town with a small population. Suddenly, you are on the street in New York where you do not have personal space! Everybody is in a hurry and sidewalks are overcrowded. The buildings you are used to seeing have hundreds of floors! All the while, you are turning around and don't know where you are because you do not see the sky from the skyscrapers!
But this is not the only thing that can shock you. Sometimes, small things, like the way people talk, the perfumes they wear – anything really can trigger a sense of homesickness. You cannot prepare for a culture shock. However, learn about it to know how to deal with it before moving abroad.
High costs of living
? Are you ready for that?
If you're just like me, moving to NYC from abroad, you may want to know that this is one of the most expensive cities in the world. So, before moving abroad, consider your budget. Is your job enough to fulfill all your wishes and costs of living? Be honest with yourself!
Living in a big town like NYC requires high costs of living. This city also has some of the highest taxes in the U.S. Also, NYC apartments are usually small (unless you're a millionaire) so people often rent storage to keep some stuff in there. Put on paper how much money you could spend on things like renting a flat, food, clothing and hobbies on a monthly basis. It's important to always be informed of the amounts pertaining to the city you are moving into before moving abroad. This might surprise you in an unpleasant way!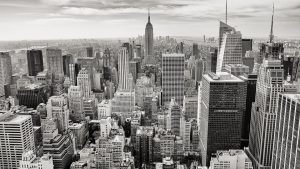 Get ready for a change if you own a car!
Are you moving abroad with a car? This is not always the best option. It is one of the main things I wish I knew before moving abroad! Before moving your car, the smart idea is for you to contact and hire a professional moving company to help you with relocation and documentation. Bring all documents and driving license with you! First, though, make sure you learn about driving in the city you are moving to. For example, driving in NYC is rare! You will see a lot of yellow taxi vehicles because driving in this town is a luxury. Most citizens don't even own a car! What's more, in many parts of the city, like Manhattan, it's almost impossible to find free parking! Learning about this is important before you move!