Such an event in life as an interstate move is a global issue that concerns all spheres of life. This is an exciting, serious and, at the same time, quite a stressful event. During preparation for the move, it is necessary to solve many questions. It is obvious that the transportation of things, in this case, is not the main task. Although, it remains one of the most important ones. You can solve that problem by hiring one of the interstate movers NYC. They will help you with your move to other state and make it as easy as possible.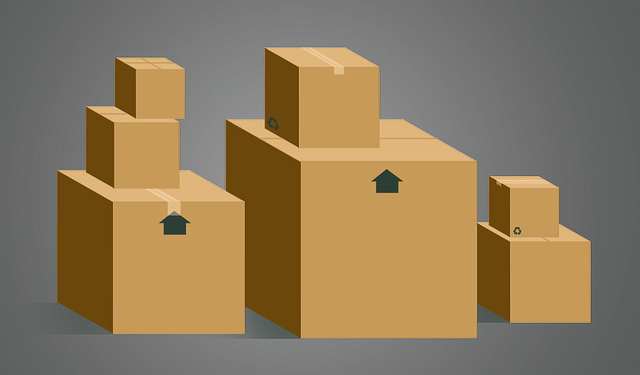 The reasons for moving between states can be different for each person. In any case, when organizing an interstate move, it is important to know certain subtleties. Without taking them into account you may have some difficulties. The thing that you probably already know is that you should hire professionals. Movers New York offer various services to help you avoid stress when moving. But, there are some other things you should consider. Here's what you need to know when moving to a different state.
Packing personal things during the interstate move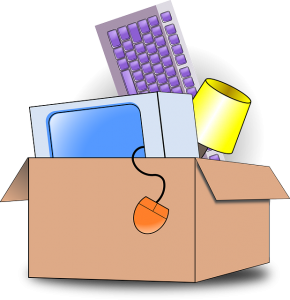 First of all, when moving to another state, people take personal items with them. As a rule, these are clothes, necessities, small-sized equipment, and so on. Items that are personal belongings usually don't take much space. This cargo is most easily transported by air. In this case, it is the fastest, safest and relatively inexpensive way of transporting things to any state. In most of them, you can find a network of agencies organizing the reception and delivery of cargo. Some states have a more developed network, so finding such a company is not a problem.
Moving furniture to the other state
Less common is the situation when the family wants to transport not only personal items but also furniture and large-sized equipment. Accordingly, this cargo takes up more space. So the transportation by air is not convenient and will be much more expensive.
If you need to transport your furniture to a state that is not far, then the ideal option is rail and road transport. Also, sometimes you can transport the furniture by the ocean.
How can moving companies help with your interstate move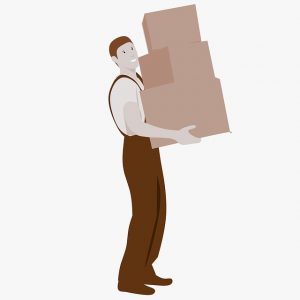 Today, moving to another state is quite common. A long time ago appeared the companies that offer to organize a quiet, competent interstate move in a timely manner at a fixed price.
What in this case a professional moving company offers? As a rule, state companies organize moving from anywhere in the state to any other state. At the same time, the price of services will depend on several factors. The cost of an interstate move depends on the distance and direction. It happens that the distance is great, but it is not very expensive to take cargo there. Also, the cost can be determined by the mode of transport. As a rule, it is more convenient and cheaper to transport things by air or by road.
The specialists of the moving company also render the following services:
advise what and how much you can take, and what it is necessary to issue a permit for;
help with registration of documents needed for the interstate move;
organize a reception at the airport, prepare cargo documents;
organize a reception of the cargo and delivery to the specified place (sometimes partner companies do it).
In fact, when moving interstate, everything happens the same way as during an intercity move. Only in this case, it takes more time. Also, it is necessary to pass the stage of drawing up the necessary customs documents. As a result, the client gets his things unpacked and delivered to the specified place.
What can be the difficulties when hiring professionals for the interstate move
The moving company, as a rule, renders the service of transportation of things to another state on a turn-key basis. First, such a company carries household things, because sometimes that is not easy. They need to calculate the weight and the volume so that there are no problems when boarding the plane. Transportation companies, for example, are not always ready to carry personal items. Often they do not perform competent packaging of things, and the cost of services can be even higher.
In addition, it is necessary to understand that not all moving companies provide services for the interstate move. Also, not many companies will receive your cargo. For this, they must connect with partner companies, with whom they have already established cooperation. These partners organize a reception of the goods and delivering it to the customer.
So, what should you do when moving to the other state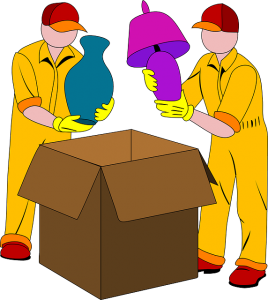 If you need to move to another state and transport your belongings, the best is to contact a specialized company. You should do that in order to avoid unforeseen difficulties connected with the transportation of your cargo to another state. Competent specialists will relieve you of the associated troubles. That will help you not to be distracted by the anticipation of the big event.
If you are moving to a state that is not very close, you should consider hiring long distance movers. They will make your interstate move stress free. Most of them offer special moving services, such as packing and unpacking. If you still want to do your packing for moving yourself, the first thing you need is to get the boxes. Free cardboard boxes can reduce your moving costs a lot, so take some time to find them.
Once you pack everything and hire movers, you can peacefully move and start your new life in a different state. You will see that the interstate move is really not a big problem.