As the years go by people gather more and more stuff around them. After a while, you notice the clutter everywhere but you are unable to stop buying new things. Then you start telling yourself that you'll have more space when the kids move out or when you move to a bigger home with the family. But what should you do in the meantime? Obviously, for some reason, you are fond of that stuff and you don't want to get rid of them. And let's face it – that would put the end to your misery. But, since you decided to keep everything, even though you won't be needing it any time soon, we have a solution for you. You are a perfect candidate to use the storage facilities, so learn some long-term storage guidelines, so you know what to do. And how to handle everything.
Who needs a long-term storage space?
Many people are asking this question. Why would anyone need storage for so long or the long-term storage guidelines, for that matter? Well, besides the first example where people don't have enough room in their home, there's more. Sometimes people need to treasure something valuable away from home. Not valuable enough for the bank safe, but more important than something you could put in a dirty garage.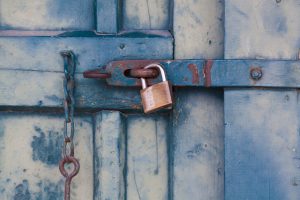 Other times, people decide to go on the adventure of a lifetime in another country or to another continent maybe. Because that usually lasts for more than a few weeks, they find it much cheaper to store their belongings in the safe storage space NYC, than to pay the rent and bills for the apartment. And then, again, there are times when people are obligated to go away for a longer period of time because of their job. That is also the case when it's much more cost-effective to find out long-term storage guidelines and rent storage, then a condo.
How to approach the long-term storage project?
You need guidelines whenever you are not familiar with the subject. You ask for some explanations so you could better understand what's in store for you and how to prepare yourself adequately. Firstly, you should see the usage of long-term storage as a project. And how do you approach any project? You approach it by:
researching,
planning and
organizing everything.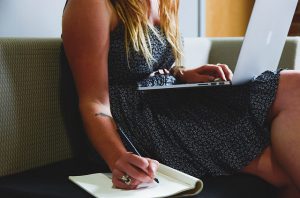 That is exactly what you are going to do here, too. So buckle up and prepare to tackle those long-term storage guidelines after you decide to go into this project.
Researching
So, let's talk about research. After you decide that your home really can't handle any more stuff, you are ready for the next move. Talk to your friends and family and go online to see reviews. Better yet, we advise you to consult professional Manhattan moving company for the inside scoop. No one can give you more accurate information than people who do that for a living. They will provide you with answers about terms, prices, and sizes of the storage space you might need. And who better to teach you long-term storage guidelines than professionals? You can ask them anything that's on your mind and they will answer any question with patience and care.
Planning
When it comes to planning and organizing, that is something you should do with your family. Or at least with your spouse. It's never a good idea to take stuff out of the house without consulting everyone. You want to avoid someone calling the police because they think you were robbed. So, make a nice dinner, sit down with your family and go over the things you think should go in storage. Tell them about the long-term storage guidelines that you learned through your research. Talk to them whether they think that your home needs some more changes. Perhaps you should do some home improvement project in your New York home. Who knows, they might even surprise you with additional personal belongings they want to move to storage for some time. Or to offer to paint their own room. Wouldn't that be great?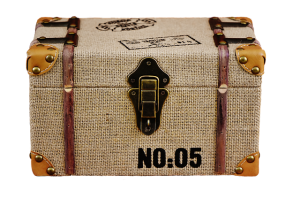 Organizing everything
After you have made all the plans, it's time to make the arrangements with a moving company to schedule the transport. This is the unique opportunity to put away, for a longer period of time, everything that you didn't use for a while. So remember to go through your attic, basement, and garden sheds. Even your office has some things that don't belong there for the time being. So reach out to the office movers New York to help you organize that relocation. Make sure to do it around the same time you are putting away the stuff from your home. Because you will be already in the machine so your productivity will spike.
What are the basic long-term storage guidelines?
What you need to know is that you should handle this as if you were organizing your move. Because, basically, you are. Except you may not be doing it for the whole household, just for some belongings. Unless you are the one who is going out of the country. Then you need to prepare for storage almost everything you own.
So here are the basics of long-term storage:
Pack your stuff properly. You are about the leave your important belongings somewhere out of your sight. So, you need to make sure that everything is secured with proper packing. Don't spare packing materials if you want to collect your stuff in the shape and form that you've left them there.
Rent a long-term storage unit with climate control. If you are storing only a couple of items that don't mind the temperatures, you can go with any kind of storage. But if you are putting the whole household there (appliances, electronics, furniture), one of the most important things is that you can't allow extreme temperatures either way.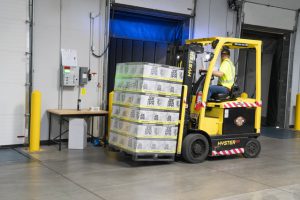 Set up the autopay system for your storage. This goes primarily if you are going out of the country. But even if you are staying, it can help you take your mind off of that. Or you can organize paying online, whichever suits you the most.
Arrange for someone to visit your stuff if you are not here or pay them occasionally visits yourself. Perhaps it sounds a little weird to organize the visits for your stuff, but it's actually not. In case of an emergency, you will be happy when someone goes and see that your belongings are fine.
That would be the last one of our long-term storage guidelines that will hopefully help you decide on that move without stress and worries.