It is no secret that a life in New York City can be pricey. But what makes New York City as one of the best places to live in, is its diversity. This is a perfect blend of different people, customs, culture. Everyone wants to live in the Big Apple because it can fulfill everyone's needs. Whether you are searching for a cheap apartment for you and your roommate, or you are interested in elite boroughs Manhattan, New York City will give you all.
What defines elite boroughs Manhattan?
In order to be listed as one of the most elite places in Manhattan, one neighborhood must meet some unwritten criteria. For a neighborhood to be listed among the most high-end locations in Manhattan, it doesn't have to meet all of them but it wouldn't hurt. Here are only some of them.
High income. An income refers to salaries, receipts from personal business, investments and much more. This is a great economic indicator of a location's standards of living.
High net worth. This is a must for every high-end place, not just elite boroughs Manhattan.
Quality utility providers. Utility providing services need to have a fast response time. They need to take care of any problem immediately.
Good infrastructure. Your best boroughs in Manhattan need to be accessible by road with enough parking spaces and also well connected by subway.
High-end leisure activities. Every high-end place is filled with some of the most famous theatres, opera, interesting restaurants with excellent food. And of course, best night bars and clubs.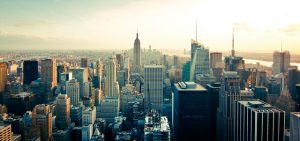 SoHo
SoHo is one of the most expensive places in Manhattan. If you want to live in a place with many fancy restaurants, famous boutique shops, trendy coffee shops, SoHo is the right choice for you. SoHo's apartments are converted from warehouses, which is why they have a unique and recognizable look. Due to its larger structure, you will easily find many oversized penthouses. No wonder why many celebrities have bought a home right in SoHo. In SoHo, you will stumble upon many hidden gems. For example, some of the best cocktail lounges. If you want to take this search to a whole new level, explore SoHo while trying to find the best speakeasies in NYC. So, whether you are a fashionista or a Broadway lover, you can't miss the opportunity to call SoHo your home.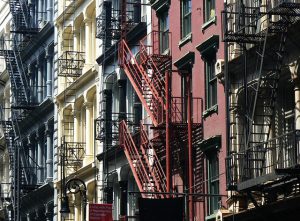 The Upper East Side
Want to know where the elite lives in Manhattan? Try the Upper East Side, also known as "The Gold Coast". As you may assume, this nickname got because of the number of wealthy people that live here. This is a home to one of the most expensive real estates in NYC. When living here, you can choose from many high-end apartments or luxurious penthouses. Apart from its refined culture and great homes, know that some of the best schools are right in the Upper East Side. This makes it perfect for families that are in search for elite neighborhoods. If you think the Gold Coast is where you want to live, you can relocate easily by hiring professionals… but don't forget to get a certificate of insurance while moving!
Tribeca
Tribeca is very similar to SoHo. Many of its homes were once a warehouse or part of factories. Now they are high-end, ultra-trendy living spaces. What is interesting about these buildings is that almost all of them are short, which is why you will have the view of a sky like nowhere in New York. The average selling price for these kinds of homes is around $2,6 million. One of the many reasons why this is one of the top elite boroughs Manhattan is the fact that in Tribeca there are more celebrities per capita than in any other part of the New York City. So, if you want to drink coffee next to Robert Deniro and attend his film festival, Tribeca is the right choice for you.
Hell's kitchen
Some will say that real New Yorkers live in Hell's kitchen. And there is a reason why.  One of the criteria for elite boroughs Manhattan is the proximity to many top-notch leisure activities, right? Well, Hell's kitchen without any doubt meets that criteria. This neighborhood is home to many museums, theatres, and fancy restaurants. Not to mention the proximity to the one and only Times square. So, if your dream home needs to be luxurious and close to fun activities, search no more and hire premium movers Manhattan this instant! There are many cheap apartments, but there are also many five-star homes waiting for you. This is a place that will give you luxury and charm at the same time.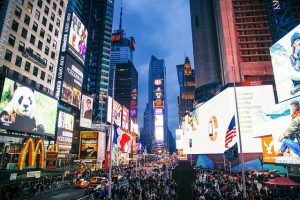 Gramercy
Gramercy has a long history. It was once a home to many famous families. For example, the Roosevelts. Today, it still houses famous writers, actors, and successful businessmen. What is great about Gramercy is the fact that it will give you the feeling of living in a private area while you are still in central Manhattan. It is perfect for those who want to stay away from the tourists and have some privacy. This upscale neighborhood is made of charming brownstone homes with beautiful small gardens. Gramercy is famous for its park that is available only for the residents who live in the park's perimeter. Those residents will get a key and can relax in Gramercy park whenever they want to. Is there a better way to know you are in one of the most elite neighborhoods?
Whether you are in a search for deluxe penthouses or best high-rises apartments in Manhattan, you will find it in the elite boroughs Manhattan without any trouble. Sleep in gorgeous homes and dine like a real king. All in Manhattan! Living the American Dream has never been easier.