East Village college moving can be really challenging for you, but with our guide for foreign students, you will what to expect from New York University.
First, you should think about NYC movers who can help you with your East Village college moving. Because you are planning to move in the part of Manhattan, you also need to consider finding Manhattan storage for your stuff that will not fit in your college dorm or apartment.
But, before you hire Manhattan movers, you should know more about East Village and New York University. We bring you guide to help you with your East Village college moving.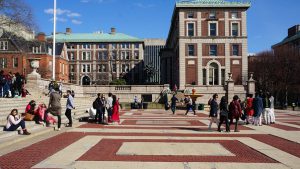 What do you need to know about East Village?
East Village is a neighborhood in the New York City borough of Manhattan. It is also part of Greenwich Village in New York.
East Village is a place famous for many attractions, like New York University, historic Astor Library and McSorley's Old Ale House, a historic pub established in 1854.
This area is a home to many domestic and foreign students. Also, in East Village, you can enjoy in restaurants, coffee shops, and bars.
In East Village, you also have many places for relaxing. Some of them are numerous parks and gardens. For example, Tompkins Square Park is the recreational and geographic heart of the East Village.
It is an interesting fact, in New York City are over 640 community gardens. These are gardens run by the neighborhood which is responsible for the gardens' upkeep. And, 10 percent of NYC community gardens are located on the Lower East Side and East Village.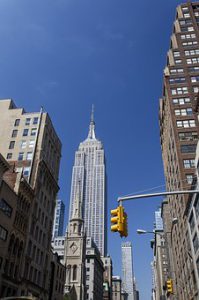 East Village is a home to many religions and ethics. Here you can meet people of different religions and nations and hear many languages. So, it's an opportunity to get new friends and learn a lot about other cultures. Also, it means you can enjoy in ethnic restaurants. For example, in East Sixth Street you can find Indian eateries called "Little Bombay".
Also, in East Village, you can enjoy in many museums, music venues, and neighborhood festivals.
East Village is known for its diverse community, vibrant nightlife and artistic sensibility.
Colleges in East Village
What do you need to know about Colleges in East Village before you move to this borough of Manhattan? What to expect? Is East Village the right place for your college days?
New York University
East Village has the increasing number of buildings owned and maintained by New York University.
New York University is a like mini-New York City. The crowd and high traffic classroom buildings, residence halls are high-rise apartments, and the student body is large and very diverse. So, it is a picture of a New York City. There are also 14 different colleges offering more than 150 majors to undergrads.
The tallest structure in East Village is rustic St. Ann's Church. This structure was sold to New York University, to make way for a 26-story, 700-bed dormitory. Residents in East Village don't like the demolition of historic buildings, so NYU promised to protect and maintain the church's original facade.
Because of New York University, East Village is so interesting and attractive for a big number of students and young people and professionals.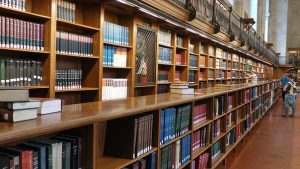 Cooper Union
The Cooper Union for the Advancement of Science and Art is one of the most selective colleges in the world. It is located on Cooper Square because it is founded in 1859 by entrepreneur and philanthropist Peter Cooper. The Cooper Union offers tuition-free programs in engineering, art, and architecture.
Its Great Hall is famous as a platform for historic speeches. Also, its New Academic Building is the first in New York City to achieve LEED Platinum Status.
Pros and cons for East Village College moving
New York City, in general, attracts world's brightest and most passionate individuals. If you are considering NYC, East Village for your home in the next year, you must be sure of your decision before you pack your NYC moving boxes and hire NYC professional packers for packing and unpacking services.
Moving to NYC alone, especially for college can be a really hard task for young people. You will meet new people, roommates in college dorms, and you need to find new friends. Everyone is scared how will fit into a new environment. So, you need to know how is to go to college in East Village.
In East Village, you can find the favorite bars around campus include Finnerty's, Josie Woods Pub, Off the Wagon, and Fat Black Pussycats. In these bars, you can relax and find new friends from campus after the Thursday, since most NYU students don't have class on Fridays.
Students also head over to the bars and lounges on the Lower East Side and the clubs in the Meatpacking District and Chelsea.
So, we bring you pros and cons for East Village College moving to help you with your college moving decision.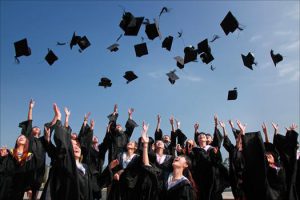 Pros for East Village College moving
When the university is so big like in East Village, here you can enjoy in many events, shows, and exciting programs happening right on campus.
You will always meet new interesting people.
You will never be bored. Like we mentioned East Village has a large assortment of restaurants, bars, stores, and boutiques.
SoHo is a few blocks away.
Midtown's theater district is just 10-minutes away on the subway.
If you just want some peace and quiet, you can chill under a tree in Washington Square Park or another parks and gardens in East Village, or simply you can have a cup of coffee near campus.
The East Village is Manhattan's fun, funky, nightlife scene. In Bars, you can find young people ready to party.
NYU offers a late-night Safe Ride van service that picks students up at NYU buildings and gives them a lift back to their residence halls.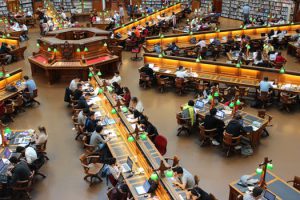 Cons for East Village College moving
Newcomers might experience that "lost in a crowd" feeling.
Choose to live in an apartment near NYU it can be very expensive.