Are you moving to New York with your car? Well, we'd advise you to re-think that decision. Sure, at this time, it seems perfect. Your NYC international movers will load everything into the van and you will only drive your family and the absolute necessities to the city. However, once you actually arrive to the Big Apple the mayhem begins. Like with any metropolis, the traffic in NYC tends to get hectic. So, before moving to the city, let's answer a huge modern-day Shakespearean question: To drive or not to drive in NYC, that is the question…
Before you decide to drive in NYC, there are things you should know
Like all things New York, there are special rules for commuting with your car, too. First and foremost, before making your decision, take a look at the public transportation options in the Big Apple. Add up the costs of that vs driving around the city and see which would be more affordable. Long story short, if you're ready to take on the NYC traffic in hopes of sparing your feet a few blocks of walking, here's an instruction manual.
Red means no when you're cruising about NYC in your car
Unlike the rest of the US, the red light is a bit different in New York. Be careful not to fall into your old habits as you're driving in the city. Seeing a red light may tell you that you can turn right, but not in NYC. At least, not if it isn't written anywhere near the traffic light.
Traffic signs require a bit of extra attention in the Big Apple
You think that you have all the signs down perfectly? Prepare to be surprised in NYC! Driving here means looking at almost every single one of them, just to be sure. If you're familiar with the Hogwarts Castle, it's perfectly alright to imagine those alternating staircases now… Due to a large number of drivers and the numerous traffic jams, the city had to find a solution. So, they directed the cars in a manner that stops the busiest intersections from coming to a standstill. Keep an eye out for the different times when you can make different turns in unfamiliar streets. Believe us, the moment you find yourself making a mistake and doing an illegal turn, one of the boys in blue will stop you.
Don't stop reading the signs yet if your goal is to drive in NYC…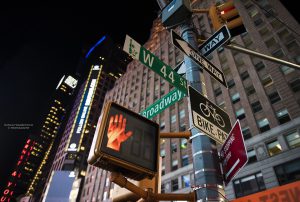 No, the alternating turns of avenues aren't the only bane of taking your car for a spin around the Big Apple. In fact, the parking tends to take another spot… Whether you're going to work or grabbing a cup of coffee in NYC, you will need a place to leave your car. So, let us get this out of the way. While you drive about the city, if you see an empty block, it's meant to be empty. You can't hit a parking jackpot in NY. Mostly, the reason for the empty space is street cleaning or a loading zone, or something alike. There are even parts of the city where meters won't allow parking for several hours a day. So, take this in when you're deciding whether to drive or not to drive in New York.
While we're on the topic of parking and parking garages in the Big Apple
If you want to drive in NYC, parking tends to be a bit problematic. A free spot is a rare beast to be found in its natural habitat. So, leave early because you'll be circling the block for a few minutes. Also, be careful of parking garages. They tend to show a very affordable price in large font, while the tiny print underneath says 'up to half an hour'. Though, a good way to be prepared is by visiting this useful website about parking in NYC.
If you want to drive in NYC get ready for parking tickets
Every minute of every day some unfortunate driver is being left a ticket at their window. It doesn't matter if you've parked illegally or you forgot to feed the meter. Getting a ticket in NYC is the same as getting stuck in a traffic jam – inevitable. We'd suggest considering this carefully before deciding to drive in New York. The expenses tend to pile up. As a tip to avoid the tickets, we'd suggest having an alarm or reminder on your phone if you've left your car by the meter.
NYC fire hydrants and crosswalks should be evaded at all costs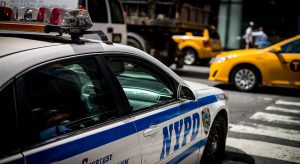 Fifteen feet is the magical number for fire hydrants in the Big Apple. As we've already mentioned, tickets may be a 24/7 thing in the city. But, you shouldn't try and collect them all, like the Pokémon. Another way to avoid a ticket is to stay off the crosswalks. Be sure that your tires are completely clear of the markings, too.
It's essential that you remember where you parked in the Big Apple
New York is a huge city. So, get familiar with the neighborhoods where you'll be parking your car as soon as possible. It's a common thing to forget where you've left your vehicle. However, in NYC, this can be a terrible mistake. Luckily, we've got some tips for you to avoid this trouble:
If you're parked in a garage, the ticket will usually have an address on it
Take a picture of the parked car if you're leaving your vehicle on the street
Text yourself the street and number where you left your car
If you're worried that you have been towed, call 311
Before you decide not to drive in New York, consider these questions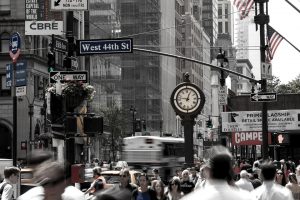 After going through the list of things which may persuade you to leave your car behind, there are still some things to consider. While owning a vehicle in New York is expensive, it can also be worth it. So, think about these things before leaving the car behind:
Are you ready to commute to work by public transportation?
How will you go on your weekend trips outside of the busy city?
Are you the only one among your friends who drives?
Do you need to drive your kids around NYC?
So, do you have your answer? To drive or not to drive in NYC, that is the question…