Independence day is upon us! That calls for a celebration, so get excited about it. There are many events taking place on the 4th of July and you can definitely find at least one thing that interests you. Living in New York means that you always have multiple choices. You have different options for everything from moving and storage NYC to holiday parties. That is definitely something you should appreciate if you are fortunate enough to live here. When it comes to 4th of July events in NYC, there are a lot of different options to pick from. Grab your friends or family and decide on the perfect way to celebrate Independence Day this year. Here are some suggestions.
Watch the fireworks
The first thing that comes to mind when you think about the 4th of July are the fireworks. They go hand in hand with this holiday and you can't miss them if you're celebrating. One of the Independence Day events in NYC that you might be interested in is the 43rd annual fireworks show.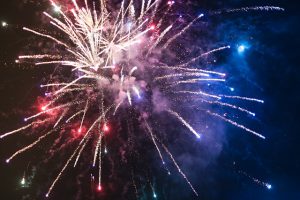 If you haven't heard about the fireworks show, it's organized by the department store called Macy's. This is the biggest 4th of July celebration. Apart from the fireworks that light up the New York's skyline from the Brooklyn Bridge, there are also some musical performances. The fireworks take place around half past nine at night and they last about half an hour. So, this is an exciting 4th of July event in New York that you could check out. If you've just moved to New York and you're tired from researching Brooklyn moving quote and moving companies as well as from packing, this is the perfect opportunity to relax and enjoy the city.
Take a 4th of July fireworks cruise
In case you want to make the experience even more special and memorable, you could take a cruise and watch the fireworks from the water. If you opt for a cruise, you won't be surrounded by a huge number of people and your experience will be more relaxing. This is the perfect NYC 4th of July celebration for those who don't like crowds. You'll have food, beverages and you won't have to get to the event hours earlier just to score a good spot. A cruise is definitely a unique way to view Macy's 4th of July fireworks.
One of the 4th of July events in NYC: BBQ in Central Park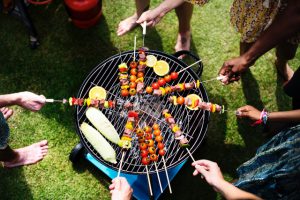 If you prefer to spend this holiday in a more relaxed manner, you can go to Central Park with your loved ones and enjoy a picnic. Independence Day is one of the few opportunities during the year when barbecuing in Central Park is allowed. The only other days when you can barbecue here are Memorial Day and Labor Day. So, this is a special way of celebrating the 4th of July in New York. Sheep Meadow in Central Park will be filled with people who are enjoying a sunny day outside with their friends and family. This is the perfect way to escape the chaos and have a splendid day with the people you love. Just like the many must-see spots in New York, this special event is something you must experience at least once.
Head to the beach and experience one of NYC's 4th of July events
The people who like to get away from the hustle and bustle of the city and enjoy a quieter day out can head to the beach. It's sunny and it's celebration time, so why not escape the madness and have fun at the beach? Take the subway to Coney Island and spend Independence Day by the water. You can swim, sunbathe and have a picnic at the beach. But, you can also check out an annual New York 4th of July event called Nathan's Hot Dog Eating Contest. You don't need to get any tickets, you just need to show up, so this is also a good way to celebrate the 4th of July on a budget. Another thing you can do is visit Luna Park and spend some time there.
Freedom Fest
One of the annual 4th of July events in NYC is Freedom Fest at Watermark. It takes place at Pier 15 at the South Street Seaport. There will be a DJ so you can spend the 4th of July dancing. There's also a dinner buffet and a great view of the fireworks. So, this is yet another place where you can watch the fireworks and do it while dancing the night away.
Go to one of the countless 4th of July parties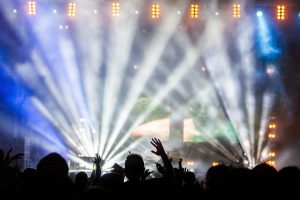 Any night of the year is filled with loads of parties throughout New York. You can go to NYC's rooftop bars, clubs or pubs and have a fun night out. However, the 4th of July gives people an extra reason to party and celebrate. So, besides the aforementioned 4th of July events in NYC, you can go out on the town and have a crazy night at one of New York's clubs.
Choose one of the 4th of July events in NYC
Apart from these 4th of July events in NYC, there are a few more to look into. Once you know what your options are, you can choose the perfect way to spend this day and enjoy one of the biggest holidays. The options vary from more relaxes ones to the ones that are a little crazier, so you are free to pick your preference.