DIY renovation projects are proof that you can change the way your home looks without having to invest a lot of your money. With just one project you'll be able to transform the feel of your room and the whole house. But, in order to do so, you will need good ideas and a plan! If by any chance you can't think of any good renovation idea, we've got you covered. We want to help you elevate your home, so we have rounded up some of the best DIY home renovation ideas that are both simple and affordable!
Change the color of your walls
One of the best ways for changing the way your home looks is repainting the walls in one room, or in the entire home! The best time to do this is after getting moving services NYC and relocating to your home. In case you're wondering why, but it's because your stuff will already be in moving boxes so you won't have to protect them from the paint spatter. When picking the color for your walls, keep in mind this – lighter shades of color will make your room look bigger, while darker shades will make them look smaller, but also cozier.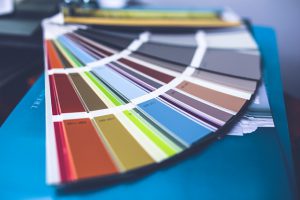 And since we're already talking about changing the color of your walls, here's what you can also do:
Add color to your ceilings – if you're looking for unique DIY home renovation ideas, you will love this! In more than 80 percents, homes have white ceilings. This is because lighter ceilings create an illusion of a higher and bigger room. However, to get an elevated look and enhance the design, you can paint them in some bold colors.
Use wallpaper for a modern look – the best way to add texture to your walls is to use wallpaper. They come in various design which is perfect for all of you who are a little picky.
Bonus tip – Chalkboard paint
Chalkboard paint is a hit with DIYers and people who like renovation projects. There are a lot of creative ways of using chalkboard paint, which is why so many people have at least one surface (or piece of furniture) covered with this paint. Also, if you have little children, they will love the fact that drawing on the walls will finally be allowed!
Give kitchen cabinets a new finish
The kitchen is the heart of the home! Thus, if you're feeling a little crafty, think about affordable kitchen improvements to give your kitchen the new look. One of the easiest (and also most effective) ways of doing so, is by giving the kitchen cabinets a new finish. If the cabinet's frames and doors are functional, don't buy new ones! Instead, get sandpaper, a strong cleaner, paintbrush, and if possible – an elbow grease. This is also one of the DIY home renovation ideas for people on a tight budget.
Create an illusion of a bigger space
If you're living in a small home, or you find that one of your rooms is too small, you can change it. Of course, before getting quality packing NYC and moving to a smaller home, you should declutter and get rid of your unwanted things. But, that's not all! There are a lot of different ways that will help you create an illusion of a bigger space. Here are some of the most popular ones among DIYers:
Add mirrors, as much as you can;
Paint walls in light colors and go for neutral tones;
Add more natural light to your living space;
Hang curtains high and wide to make an illusion of a higher ceiling.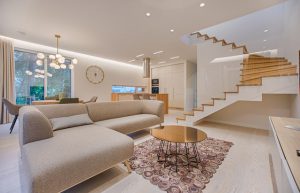 Utilize the space under the stairs
Almost every home has a lot of unused space which is such a shame! These spaces can be turned into shelves, office spaces, storages, and other useful rooms. One of the most neglected spaces in every home is by far the space under the stairs. This space has plenty of nice potentials so you should try to think of the best ways of making it more functional. Apart from turning it into storage or bookshelf, you can also turn it into the most awesome reading nook! Create this small piece of paradise for yourself because you deserve it! 
Repurpose old furniture
All of us have at least one piece of furniture we don't use anymore. If this piece of furniture means a lot to you but you don't have enough space for it in your home, get some of the best storage facilities NYC. But, if you don't find it useful anymore think about repurposing it! Repurpose is a great way of turning something old and boring into something interesting and beautiful. Gather pieces of furniture and think of the most creative ways you can use them. And remember, think outside the box!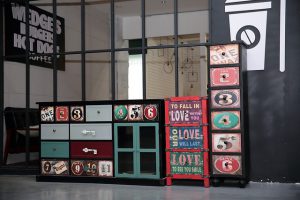 DIY home renovation ideas – backyard edition
After you finish with the home renovation, jump straight into renovating your backyard! Whether your yard is small or not, you can enhance it in a number of ways! Here are only some of them you can use for your lawn and garden:
Revive your old deck – create the space where you can hang out with your friends and organize cookouts with your neighbors;
Make a swing porch daybed – allow yourself to have the best possible summer naps;
Create a vertical garden wall – it makes your yard look prettier but it will also hide ugly fences;
Brighten your patio – use outdoor string lights to create a romantic and relaxing atmosphere in your backyard.
There you have it! These are the ideas that will help you elevate your home without having to invest a lot of your money. So, what are you waiting for? Get your toolbox and turn these awesome DIY home renovation ideas into actions!