Looking for different uses for wooden pallets? And if you do you need together some useful information for this little project. No need to worry, we gathered some options for you to ease your situation. Tables, simple benches, wooden flower pots, small vertical gardens and even canopies covered with flowers. All of them can make your garden a more beautiful place. This article will show you how to make some interesting things with wooden pallets that are not in use. So get your tools for work and let's start.
Simple wooden pallet table
If you want to enjoy and relax in your garden or backyard you will need a table and chairs. It's a quite simple task and for it, you will need pallets, hammer, and nails. If you need wooden pallets you can probably find them after you are done with professional packing NYC. But first things first you need to find a good place for your table in your garden. If you decide the location, we can start working. Review the pallets so that there are no nails on all sides. This is to make sure that you do not accidentally get wounded while working on pallets, safety is in the first place.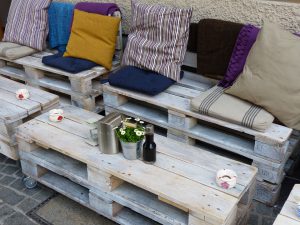 Carefully measure the length and width of the pallet and place them in the form of a table, for example, one horizontally as a working surface and two vertically as a support. Carefully check the resulting structure. Everything should be straight and in place. When you do it, fix the pallets with nails and check if it is a staple to use. To look as nice as possible and to be protected from external conditions it is necessary to paint the table. Waterproof paint is a thing that kills two flies with one stroke. Now you just need to wait for the paint to dry and you can enjoy the new decoration for your garden.
Cheap and useful bench
If you want to make something that is cheap, useful and on top of everything that looks nice make a bench seat of the wooden pallets. But first of all, you have to have pallets of course, logically. If you do not have pallets look for where to find cheap storage in NYC. Because palettes are used in the storage for storing, transmission and distribution of goods. Most of the storage units have even more than they need a pallet so they can sell them at a cheaper price. Not to mention that some of the storage in NYC can give them for free. There are many different uses for wooden pallets but this is probably one of the best and the silliest.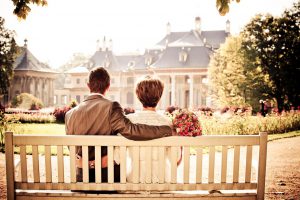 As for the previous project and for this you need a hammer and nails. The first step is to put three pallets over one another and fasten them with nails. The second step is to make a backrest. The backrest is made by fixing the pallet vertically for the saddle part. Decorate it with your favorite paint, and its ready to be used. If you made your bench and table you can enjoy your free time with your family an friends.
Wooden flower pots are one of the different uses for wooden pallets
If you are a fan of decorating your garden with beautiful flowers and you have pallets that you do not use you can make flower pots. Wood can rot which can be problematic. A big mistake you can make is leaving it unpainted. Using some waterproof paint will make your wooden flowerpots last a very long time. These flower pots are a very beautiful addition to any garden or balcony. To begin making these pots you need to separate a pallet to planks. The next step is to arrange these planks in the shape of a square. Take some nails and hammer them together. Afterward, paint them with waterproof paint in a few layers.  Don't forget to clean your home after this project. After that find a nice place in your garden, and enjoy your sweet home.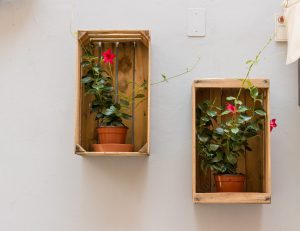 Pallet gardens
While we are talking about improving your garden we can make a pallet garden. Make this in many different ways. You can place them vertically on a wall or anywhere. Just make sure they are the nail to the ground or a wall. Then you just attach any kind of pot to them. If you made wooden flower pots this will be an amazing combination. This is amazing if you are living in an apartment. It can save a lot of space which is crucial if living in an apartment. Attach the pots to the pallet using the hooks or ropes. If you place these outside be sure to also paint them with a few layers of waterproof paint unless you want the rain to ruin it. There are many more ideas to decorate your garden.
Make a shed
With enough pallets, you can make a shed. The size can be as big as your pile of pallets, therefore there are many different sizes. This is the biggest project of all the items mentioned in this article,  however, you will need supplies and tools for this project. The most important thing you will need is the iron will and a good plan. But trust us the payoff from all the work is amazing. The sheer amount of uses of a shed is amazing:
• One of many different uses for wooden pallets is to make a shed for gardening
• Use sheds to store tools
• You can keep your jam, bottles of various drinks and much more
As well as before measuring the pallets, remember its important, because your walls must be straight. Fix the pallet walls with nails and then the roof. Fill holes in pallets with planks. Make doors of pallets and put a padlock and a lock.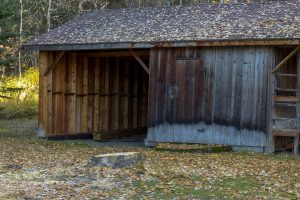 As you can see, there are a few of the many ways to take advantage of the things that you have learned that you do not need. There are many ways to use wooden pallets, only your creativity with our little help can make useful projects. We hope that we helped you with find different uses for wooden pallets.