Moving is a process that requires organization and patience. Organization is important, and if you don't think so- you are very wrong. In order to move without being too stressed out, you need to be very careful about how and where you pack your belongings. There are many different types of moving boxes just to make your move easier. If you have moved in the past you might know some things already, but there are many people who don't. Certain things need to be packed a certain way, and here you will find all the information you need.
Cardboard boxes
This type of box is familiar to everyone. It's a necessity for when you are moving. Not just to pack your things, but if you are decluttering also. Decluttering is an important step of every successful move.  And you should also know that there is a right way to declutter your home before moving. This will allow you to spend less money on packing supplies. But if you decide to skip this step, there is a way for you to spend less money on packing supplies. That is when cardboard boxes come in. Cardboard boxes are very cheap. They aren't reusable but they can be recycled, which is even better.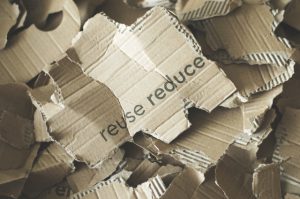 Different types of moving boxes
1.Corrugated carton
Some boxes are made of a sturdy, corrugated carton. These boxes vary in size of course. Medium and big boxes made from a corrugated carton are perfect for breakable things. So certain knick-knacks, vases, plates, and China should be packed in this type of a box. Our suggestion is that you get newspapers and wrap it around each piece individually. This will add extra security to your breakable belongings and you will know that you did everything in your power to keep them safe and in one piece. Always have in mind that things can break, so if some things are more important than the others, we suggest you add extra safety. Buying soft packing foam can come in handy. Also if you are planning on packing antiques by yourself, this will be a life saver.
2. Cardboard boxes
Since cardboard boxes are light and less sturdy than corrugated boxes, they are used for storing lightweight materials and are small in dimension. This type of box can be used for unbreakable things that are light and small, such as children's toys. These are perfect for packing electronics for moving.
3. Plastic boxes
Plastic boxes are useful for both storing and moving stuff. They are sturdy and can hold a lot of heavy stuff. They are good for storage spaces as water can't get to your stuff. So if you decide to rent cheap storage NYC, having plastic boxes will come in handy. But have in mind that plastic boxes aren't that easy to recycle if you decide to throw them away.
4.Hanging wardrobe boxes
These boxes are made especially for moving your wardrobe. They are big and they come with a metal bar and shaped just like a wardrobe. They are great for hanging closet items that you can't pack flat. But they are heavy and take up a lot of room. Some movers use these boxes to move chandeliers.
5.Lay Down Wardrobe Moving Box
This type of box resembles a dresser drawer. It is great for packing clothing that you prefer only to fold once. Just remember not to over-pack this box as it cannot withstand heavy items.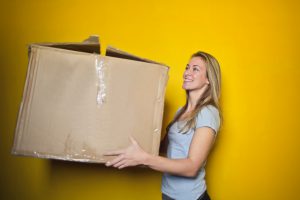 There are items that don't need to be put in boxes such as mattresses, chairs, tables. These you can only wrap in plastic bags as they are much cheaper to purchase. If you own a piano, piano movers NYC will give you all the information you need to know about packing it. Pianos are delicate but very big and heavy and also very expensive, so you want it to be as safe as possible so it doesn't get damaged. The same goes if you are moving your TV, fridge, computers. You want to be extra careful and pack them nicely in sturdy boxes. Like the ones they came in.
Packing tips
There are a few packing tips you must know. Knowing how to label boxes isn't hard but not many people do it. It is very important to label them, not only for your own good but so your movers can be helpful. If your movers see a box labeled with "kitchen" they will automatically take it to the kitchen. This is really helpful as you might not be able to move the boxes by yourself. And walking from one room to another all the time is very time-consuming. And using all these different types of moving boxes will make it even easier.
Making a list is also very important. If you have a list with all items written down and in what bix are they, you will have an easier time unpacking. Unpacking seems like the easiest part of the job, but in reality, it isn't. It can be even harder than packing your things. Because you have to figure out where to put what and some things might not find their place on the shelf.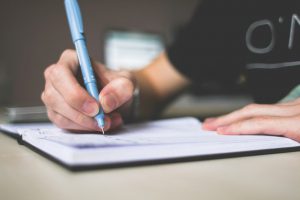 Conclusion
Using different types of moving boxes will cost you a certain amount of money but that doesn't mean you shouldn't use them. You want all your belongings to be safe and in one piece when you arrive in your new apartment. So if you decide to use different types of moving boxes, definitely think about which box is suitable for what.