Moving, in general, is an overwhelming process. Cross-country moving is even more stressful and complicated. It is probably nothing like the fun and exciting traveling across the country and going sightseeing. In this case, you need to travel long-distance and deal with relocating all your stuff. Apart from great organizational skills, you will need lots of money as well. It is not a surprise if you are looking for a cheap, effective way to relocate cross-country.But don't you worry! We will guide you through this process as easy as possible. Just read these simple tips and be prepared for the big step.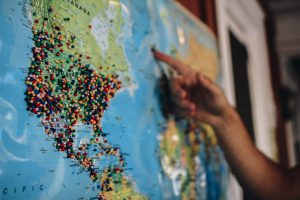 Plan everything for the safe landing
Since cross-country moving is a huge life event and a big change, you need to prepare for it well. Think in advance about all the details that you can finish before you move. Figure out where are you going to live, what will happen to your old home, sort out all the job details, etc. Being prepared is the key to survival in situations like this so this is our warmest advice. Start planning in advance, if possible months before, and you will have no troubles. We also advise making a checklist and following it through the process of cross-country moving.  This way you will not forget anything you have planned to do.
What is the best way to do cross-country moving?
We know that reading the figures about cross-country moving when hiring professionals can seem terrifying and jaw-dropping. Moving thousands of miles away, like relocating from New York to California,  can be expensive, and you might be tempted to do it yourself. Here, you have to deal with forgotten and unexpected costs and risk damaging and losing your valuables. Moving by yourself isn't easy – you also need to think about transportation, gas, packing, loading, etc.
When you connect all the dots, hiring professional long distance movers NYC is probably the best idea.  This way you will not think about all the possible problems that may come out if you move by yourself. Investigate and hire the moving company that suits your needs the best.
How to choose the best moving company?
Finding the best company while cross-country moving is really important. We already discussed that moving by yourself might be a bad idea. The risks that self-moving for such a long distance can provide are numerous – unexpected costs, transportation availability, possible damage to the valuable items, losing something, etc. So there are many reasons to choose professionals to deal with this part of the job. That means that the company you are about to choose needs to be reliable and trustworthy. But how to choose the best one?
Compare
If you are cross-country moving for the first time, chances are you don't have any experience with moving companies. That's why you need to explore and collect all the information about a couple of choices. The best way to do that is to first ask people you know. Friends, family or co-workers probably have some good or bad experience with some of the moving companies, so they can help you. Do an online research as well. Comments and reviews on internet websites like Yelp can help a lot as well. Make a list of 2-3 companies that you like and compare them to get the best results.
Estimate the costs
Calculating how much money you need to do cross-country moving is probably the most dreadful part of the process. That's why you need to be extra careful and precise when a company is estimating your NYC moving costs. To do it successfully follow these steps:
do an inventory list – you need to have a clear image of what you are moving. That's how you will get a clear image of the price.
do a rough estimate – you can prepare and get a rough estimate by using this online calculator. That's how you'll get an idea of the price. But remember, this is not the final and precise cost estimate.
request in-home appointment with the company – a company representative should come to your home and see everything that has to be relocated and give you a precise moving quote.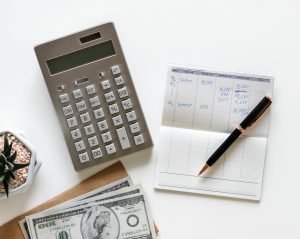 Be careful
There are many fraudulent companies on the market. Don't be attracted to an offer that is too good to be true, because it can cost you a lot more. Here are some signals that you show be aware of when choosing a moving company:
No license or USDOT number – you can easily check that on the US Department of Transportation website
Price is much lower than the others on the market
An incomplete contract, that doesn't give you precise information
They request a large upfront payment
Bad comments and reviews online
Moving the furniture
Heavy pieces of furniture usually increase the moving costs a lot. That's why you should think about selling or recycling your old furniture and buying the new pieces when you arrive. Sometimes it is the more affordable and less complicated solution. Do some decluttering and see what are the things that you don't really need, and get rid of them. You will reduce the moving costs and make space for new things.
Moving your family
Once you arranged to move the furniture with a moving company, now is the time to decide how to move your family. This can depend on how many family members are there and how far away you have to go. If you decide to fly, which is much faster, you need to find a way to transport your car, if you have one. On the other hand, driving to your destination requires some preparation as well. Do a car service before you start your journey and plan the moving trip in detail so you can enjoy the ride with your family. It can be a really fun and unforgettable experience! Good luck!