If you're going to be a local in New York, there are some tricks you should know. First of all, NYC housing tends to be a mess. As the city is a popular destination, the prices of the usual, yet small, apartments tend to be high. So, every aspiring New Yorker should be aware of some tips and tricks on how to make the most of their space. The best way to do this is with a bit of clever use of homemade projects. Hence, here are the creative DIYs every New Yorker needs to keep them busy on the weekends and organized on the workdays.
When organizing your new NYC bedroom, consider adding these DIYs
After your New York movers unload all of the boxes to your new place, it's time to get unpacking. This is usually the second time when you will be faced with the amount of stuff you actually own. And with the size of your new place, you will need to have some creative projects in order to keep the clutter from spilling everywhere. Here are our top picks for the weekend activity which will fix your new bedroom.
Every lady in New York should know how to DIY sort her cosmetics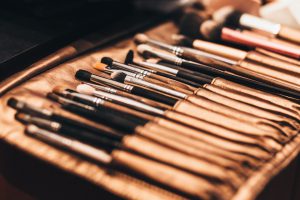 Your makeup and beautification products tend to be the most troublesome for sorting. It all usually starts very organized, with them in their perfect place. Though, by the end of the week, the products end up in a messy bundle in a single bag. So, it's time for a change, since you're moving to NYC. We'd suggest getting a clear plastic sorter with plenty of pockets to hang on your door. This way you will have plenty of space for your cosmetics and they will be easy to sort and access. Hang it on your bedroom or wardrobe door and get started!
One of the creative DIYs every New Yorker needs is a sheet sorting trick
Another one of the problems which happen in a closet is sheets going out of control. If you want to organize your new place in NYC easily, there's a small trick to it. After washing and folding your sheets, place them in the pillowcase from the set. This way, they will be both easy to stack up in your closet and perfectly organized, even if you take a set off the bottom.
Cables can make a mess in a room – don't keep this tradition when moving to NYC
One of the moving to NYC tips we love to give is to keep the clutter off the floor. In most cases, these are cables making a mess. Sure enough, with the number of Bluetooth devices and USB wireless ones, the number of wires on the floor decreases. Though, they don't completely vanish. So, here's our suggestion. Explore New York by looking for the perfect spot to get this cheap and useful item: a cable sorter box. Most of them will allow you to both separate your cables and plug them in, without them tangling. If you're looking for an even more affordable version of this, you can make a DIY cord organizer out of an old shoebox.
And here are a few creative DIYs every New Yorker needs for their kitchen
Besides your bedroom, another place for clutter tends to be the kitchen. We've already written about some DIY apartment ideas for your NYC place. But, we still have some tips on how to organize your kitchen clutter in an affordable way. Here are our top picks for DIYs which every aspiring New York local should know.
Some tension rods for cleaning supplies are an easy DIY
The space under your sink tends to become a mess of half-filled bottles of cleaning supplies, right? Wrong. As you're moving to NYC with a whole new space-saving perspective, we have a trick for you to try. You can find an affordable set of tension rods in the Big Apple, which will perfectly fit under your sink. Then, simply hang your bottles there, using the vertical space efficiently. Of course, this quick DIY isn't limited to the kitchen – feel free to apply it to your closet, too.
A magnetic strip for your utensils is a great way to settle into a small New York flat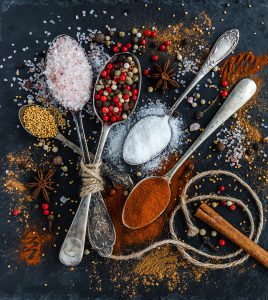 The utensils drawer is another place which easily gets out of hand. So, among our creative DIYs every New Yorker needs is definitely a way to solve this. A strong magnetic strip is easy to find and even simpler to use. Affix it to your wall and hang your knives and cooking utensils there for less clutter and easy access.
Another magnetic DIY are spices on the side of your fridge
This is an easy and clever DIY which can be also appealing to the eye. If you aren't among the numerous magnet collectors of the world, you probably have some empty space on your fridge? Then, use it wisely after moving to NY. Get containers with strong lids for your spices. Then, with a small piece of magnetic strip at the bottom, put them all on your refrigerator. They will be easy to access and you will never have a mess of bags and containers on one of the shelves again. Welcome to organized cooking in NYC!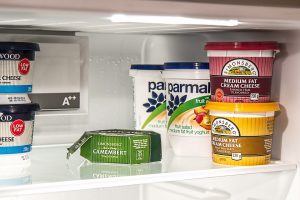 Pull-out baskets in your refrigerator can change your life after moving to the Big Apple
While we're talking about your fridge in NY, let's mention this. If you want an easy way to organize your food, we'd suggest pull-out baskets. Designate which food will be going where and simply pull them out of the fridge when you need it. This way, you'll avoid both the mess and the dirtiness. The baskets are much easier to wash, after all. Another one of creative DIYs every New Yorker should know is a wire shelf to use the vertical space in your refrigerator. It is definitely an affordable buy, but make sure to measure your shelves before getting this one. And, with this, your fridge in NYC should be perfectly organized after your move to the city!