Moving is a challenging task by the definition. So, if you add to it more complications, it can seem like a mission impossible. Especially if we are talking about extreme weather conditions. Which can be a case if you have to move in winter. That is why when it comes to cold weather shipping, you should prepare yourself even more than when regular moving takes place. There are some risks, of course. But, not to worry – there are also solutions. Actually, you will be surprised to know that there are even some benefits if you decide to relocate in the winter time. Nevertheless, find out what you need to make your shipping stress free as much as possible. With the good preparation and right partners, you will be recommending cold weather shipping to everyone. OK, maybe you won't be recommending it, but you won't be dreading it anymore either.
What you need to know about cold weather shipping
Firstly, you should understand that packing and relocating is never easy. Therefore, they can last for days, week, even months. But, when it comes to moving day, things go rather quickly. Especially if you're relocating somewhere near and using the help of the local movers in NYC. Unfortunately, if you are planning on cold weather shipping, that means that you are doing it in winter. And what is the difference between summer and winter? Except for the temperatures, of course.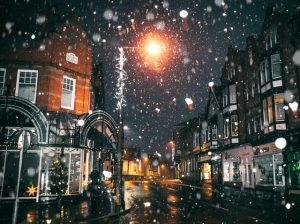 Well, there is a big difference how long does the day last and how will the items of different materials react to low temperatures. Because the sun sets much earlier in winter, you need to be much faster. You don't have all day to move your stuff. Instead of that, you have several hours of daylight. After that not only it becomes dark. It also becomes even colder than before, which may damage your belongings. That is why you need to take these stuff seriously and do what you have to for the safe cold weather shipping of your belongings.
Risks and solutions
Perhaps it's smarter to wait for the spring if you want to move. But, sometimes you just don't have a choice, so you have to handle the cold weather shipping. In order to prepare yourself for the risks that come with that, read the following and learn the solutions:
what are the right packing materials to get,
how to carefully pack special items,
prepare a safe working environment,
be prepared for delays and have a plan B.
Once you go over these challenges and solutions, you will be ready for anything that could come your way when you decide to relocate in winter.
What are the right packing materials to get?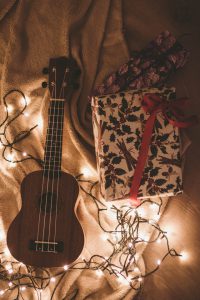 Firstly, you should know that you will be needing more packing supplies than in spring or summer time. If we are talking about risks when moving boxes in Brooklyn you should be aware of the floor conditions. Usually, the floors are wet from going in and out of the house, if there is snow outside. Also, the streets are probably wet, too. So you need to take special care of the boxes and protect them with plastic bags or put some blankets before putting them down. And of course, be extra careful when walking, to avoid dropping them. Besides that, you should prepare a lot of moving blankets or old sheets to protect your belongings from the cold. And don't forget to get packing paper in large amounts, you will be wrapping things a lot.
How to carefully pack special items
If you are going to have cold weather shipping, the risk of destroying some of your most valuable items is huge. That is due to the fact that different materials react differently to low temperatures. Which means that you should have extra packing materials for appliances, electronics, wooden furniture, and glass. The first thing you should do a few days before the shipping day is dry out all the appliances that have water inside of them. After that, use moving blankets to cover them, as well as the electronics. And make sure to leave them still for a day when you arrive at the destination. You should disassemble the wooden furniture, if possible, and also wrap each part in blankets or bubble wrap. And when it comes to glass and dishware, make sure to use a lot of packing paper to insolate it from the cold.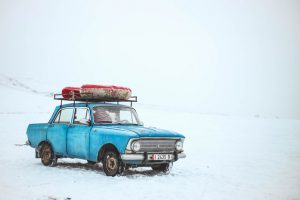 If you have musical instruments, it's better if they come with you in the car. Unless you have a piano, in which case it's probably the best to hire professional piano movers NYC, to avoid the risk of damaging it. And if it's some smaller instrument, make sure you have a proper box for it before you submit it to a cold weather shipping.
Prepare a safe working environment
As we already said it, cold weather shipping possibly means rain, snow, and ice on the driveway. You need to make sure to clean everything very well and put some salt on walkways to avoid slipping. Also, remember the importance of securing parking for movers and clean the snow off of it, if necessary. For the indoors, prepare a lot of old rags that you are going to walk all over and wipe shoes and boxes. And to avoid the risk of freezing yourself, dress accordingly and don't forget the gloves if you don't want to drop the stuff.
Be prepared for delays and have a plan B
Although nobody likes to make changes in the last minute, sometimes that is the only option. The risk of a blizzard happening is very real when you plan the cold weather shipping. You might be prepared for low temperatures, but no one is immune to a blizzard that can paralyze the city. That's why you should have a plan B. In cases like this it is smart to hire a moving company that also offers storage solutions, like Brooklyn moving and storage and similar. If something happens and prevents trucks to leave the city, it's comforting to know that you can put your belongings in the safe, nearby storage space until the weather is better.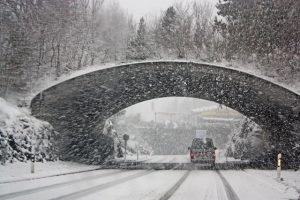 However, even if you don't get the need to use storage, don't be surprised if there are delays. Just don't make any plans in the minute and relax. If you have good professionals by your side, everything will be just fine.