Thousands of people operate by the rule: The morning cup of coffee makes my day. And, we understand. If you've got a habit of grabbing a quick sip of your espresso to wake you up, or enjoy chatting with your friends over a nice Frappuccino in a café, relocation can make your routine tough. So, for all those who are looking forward to grabbing a cup of Joe after moving to New York, this is the perfect post. We're going to give you a quick guide to coffee in NYC!
How do locals drink coffee in New York?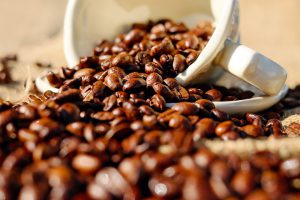 As pretty much everything else is, coffee is a science in NYC, as well. The locals here prefer to drink their brew in the early morning, and usually outside of their home. So, don't be surprised when you hit your first long line in front of the coffee place at an ungodly hour. This is the norm in New York. Most of the locals prefer their coffee sweet and light, so this is what is called 'regular' in the city. Also, if they're asking for more than $5 for the cup, they're definitely ripping you off. And if you're looking to value what the New Yorkers do when searching for the best coffee in NYC, value quality and location of the shop first.
The vocabulary chart to ordering your morning brew quickly in NYC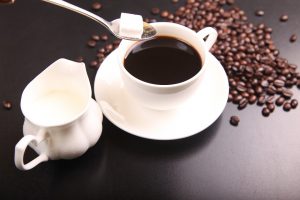 Regular or simply 'coffee' – this is the norm in New York. In other words, after relocating to the Big Apple, the barista will serve your coffee with milk and sugar!
Dark – be warned, this still means milk. However, unlike our previous entry there won't be as much.
Lite or light – plenty of milk. Some New Yorkers like their coffee really light, so, this will be it.
Extra lite or extra light – this is more milk than coffee. For all of those who drink their first cup at home and then continue to get another one after they leave for work in NYC. Though, you may be surprised just how delicious it is, despite it being really, really light.
Sweet and lite – regular, but reinforced. This is the coffee in NYC that will have enough sugar and milk to make the cup completely white. Only by tasting will you be able to tell the difference between the former two and this one.
No sugar – you need to say it at least twice. Warning: the 'no sugar' or 'no milk' in New York just means a little bit of sugar or milk, or both! So, if you're the kind that's looking for a sugar free cup of Joe after moving to the city, you'll need to learn to say it clearly and loudly.
Milk and sugar or cream and sugar – no. This doesn't exist. Forget about this phrase and don't use it in NY. Otherwise, you will receive a number of angry glares as you stand in line for coffee. New Yorkers don't like tourists too much, especially when they're slowing them down, and ordering coffee like this will make you seem like one. Instead, try a regular or just say coffee. Remember the NYC mantra: Don't waste time, yours or other people's.
Now, it's time to tell you where to get your coffee if you want the best of NY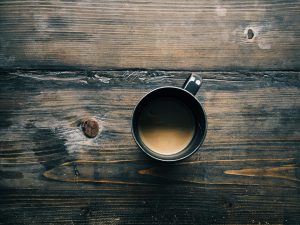 For all those who can't get by in a week without a fancy coffee date with your friends, don't worry. There are plenty of spots in the Big Apple for you to explore. So, after you're done unloading the boxes with your international movers from NYC, pick a place from this list! And, if it's close enough to your new home in New York, you can visit it on busy workdays, as well.
Box Kite Coffee gives you some of the best coffee in New York
There are two locations for this coffee shop, with the more popular one being in Upper West Side. As the items on their menu are both interesting and affordable, they tend to draw a crowd. So, head to Box Kite Coffee quickly if you want to try one of their seasonal specialties in a cup. Also, we'd suggest trying out the popular 'one and one' after you've moved to NY. It has a shot of espresso, milky macchiato, a little bit of sparkling water and a homemade cracker on a tray. All in all, definitely worth the visit!
Another great place to stop by for coffee in NYC is Abraço
There are plenty of great coffee shops in East Village, but we wanted to show off this lovely place. For all of you moving from Florida to NYC, this is the spot to head to when you get hit by nostalgia. Abraço may not serve cafecito, but it does have a wide range of international influences. The staff here prepare coffee in Spanish, Italian and Middle Eastern style, drawing on the tradition. There are plenty of snacks which fit the theme, like olive-oil cake and pain perdu, which are served, too. And, have we mentioned that it's an affordable place by NYC standards?
And in the summer, Birch Coffee in NYC is the best choice
For all of you iced coffee lovers, this is the perfect spot to check out. The coffee is roasted in Long Island City and then prepared at six locations around New York on a daily basis. The most well-known shop is in Midtown, accessible from plenty of subway lines. If you're in the mood for a light roast or dark beans, Birch Coffee has them both. To add to the experience, there are also pastries available. Birch Coffee shops sell all sorts of wonderful treats, from donuts to cookies, which will beautifully complement their brews. And, if you prefer reading while drinking your brew, we'd suggest heading to the Flatiron location of Birch's. You will find a large lending library available for use. So, if you're moving to New York in the spring or summer, this may just be the perfect spot to visit with your new friends or neighbors.